SOCOM Seeks Lighter, More Flexible Technologies for Small Unit Dominance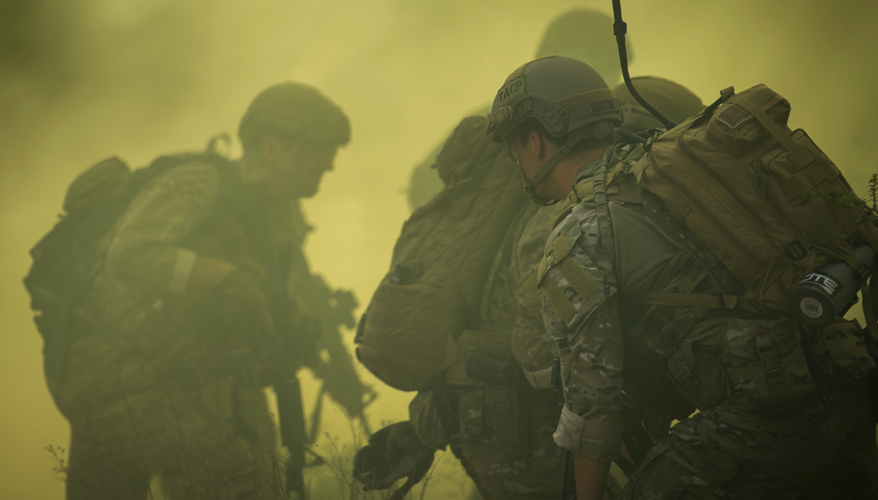 Photo: Air Force
TAMPA, Fla. — Special Operations Command science and technology experts had a clear message for industry: across the board, SOCOM is looking for equipment that weighs less, is more flexible and comes at an affordable price.

From optics to biomedical projects, from weapons and munition to ballistic armor protection, SOCOM S&T representatives May 18 shared key areas of interest for fiscal year 2018 at the National Defense Industrial Association's Special Operations Forces Industry Conference in Tampa, Florida.

Realms of interest include: command, control, communications and computers, or C4, technology; weapons; body armor; biomedical and human performance; optical electronics; and intelligence, surveillance and reconnaissance (ISR) products, said Lisa Sanders, SOCOM science and technology director.

For C4 technologies, special operators are seeking new products with improved line-of-sight or beyond-line-of-sight capabilities, higher bandwidth and the computing power to do data analytics and visualization, she said.

Major development goals include size, weight and power reduction, as well as the ability to triage large data sets, she said. The command is particularly looking for a scalable, mobile and over-the-horizon communications networks that should be interoperable with other joint or combined forces and headquarters.

The technology should be interoperable with enterprise computing, which is currently a mixed configuration of Windows platforms supporting Windows and Linux operating systems, she noted. The command is looking for products that are between technology readiness levels 3 to 6.

In terms of weapons and munition, the command is looking for lighter weight, lower cost of ownership and increased lethality, officials said in a video presentation.

The goal is to achieve firefight dominance for small SOF units by reducing the weight of weapons and ammunition by 20 percent and by applying computer-assisted design tools that could aid with increased reliability and performance.

SOCOM is also seeking new human performance technologies that could help with sleep restoration and rapid acclimatization to acute environmental extremes, as well as ways to assist with injury prevention and recovery from injury.

The command is also looking for enhanced sensors, lasers and radar for target engagement and ISR that could be developed in three to five years. Software that can process and disseminate imagery in real time is particularly needed.

Weight remains a major issue for body armor, said Conrad Lovell, protection technical development working group lead for SOCOM.

"The load burden on the operators is a problem [for] the big services and SOF, and that's not just body armor, it's all the rest of the kit that they wear," he said.

SOCOM is seeking new protection technologies built with ceramics, optimized fibers such as spider silk and even 3D printed armor, he said. The material properties "aren't quite there yet" to print ballistic armor, but the command is interested to see what industry can come up with, he said.

"3D printing is kind of the new wave of technology everyone's looking at," he said, noting that developers could potentially print more complex curvature pieces of armor than are currently available.

"You would be able to maybe even be able to make new armor in theater if you had a 3D printer out there," he noted.
Topics: Special Operations, Special Operations-Low Intensity Conflict