Textron Betting on Live Air-Training Market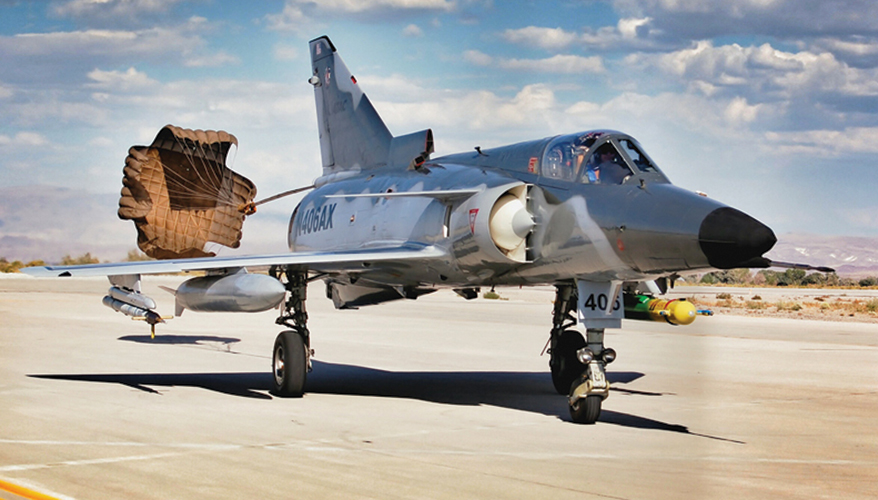 An Israel Aircraft Industries Kfir multirole combat aircraft used for Navy live-air training
Photo: ATAC
Textron is expecting a boost in the adversary air training industry over the next decade as the Navy and Air Force look to add more flight hours to their live air-training, according to officials.

Textron last year bought the Airborne Tactical Advantage Co. (ATAC) — a Newport News, Virginia, provider of outsourced adversary air training — and stood up a new subsidiary called Textron Airborne Solutions, said Russ Bartlett, president and CEO for the new division.

Textron is now providing resources for ATAC to procure new fleets of aircraft "that will meet the [service] requirements in the most compelling and affordable way," he said.

ATAC flies approximately 5,000 adversary hours a year, supporting primarily the Navy's air carrier strike groups by acquiring used aircraft that are still serviceable from U.S. allies and employing ex-military pilots to train against the service fleets, said Jeffrey Parker, ATAC's CEO.

Now, the Navy is looking to add up to 5,000 additional hours of live air-training and has issued a draft solicitation for fourth-generation adversary air platforms that could assist in training its new fifth-generation F-35 joint strike fighter pilots, Parker said. The Air Force is also looking to stand up several live air-training programs totaling 37,000 hours per year, he added.

"That's an eight- to nine-fold increase over what we have maxed out at in our growth as a small company," he noted. "It's a new ballgame."

ATAC is currently in conversations with allied governments to procure aircraft such as F-16 multi-role fighters, JAS 39 Gripen fighters and other fourth-generation aircraft as it plans to compete for the Navy program, Parker said. A final solicitation was expected in April.

"We're trying to procure fleets of airplanes so that when the [request for proposals] comes out, we can respond quickly," he said.

But the company must wait for a contract to be awarded before it can receive approval from the State Department to procure new aircraft, he noted.

Bartlett said he expects the international market for live air-training to grow as the U.S. military increases its flight hours.

"I think you'll see that trend gaining steam. … But right now, we're really focused on the U.S. Department of Defense because there's so much work right here and right now that's going to set standards for the rest of the world," he said.

ATAC currently does not hold any live air-training contracts with international militaries, but some have been instructed by default during joint exercises with European and NATO allies, Parker said.
Topics: Training and Simulation, Air Power