Seahawk Service Life Extension Programs Faces Possible Budget Delays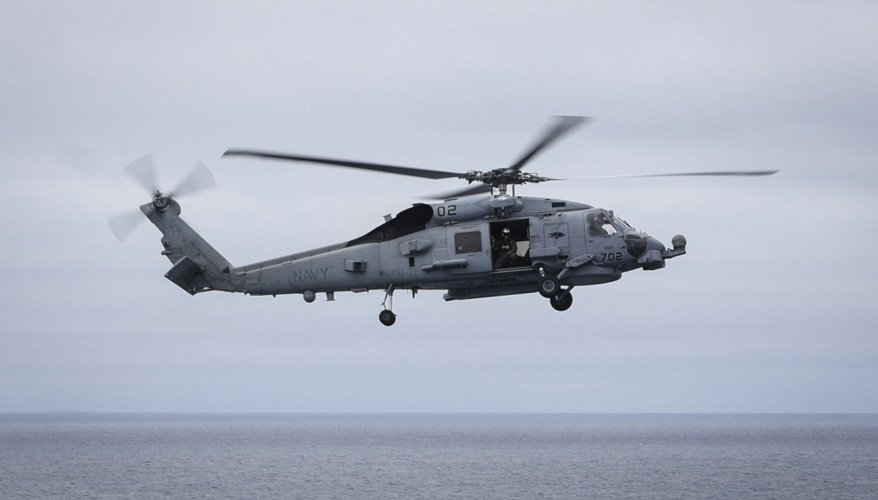 MH-60R
NATIONAL HARBOR, Md. — A series of overhauls slated for two Navy H-60 Seahawk models will be delayed if lawmakers are unable to pass a defense budget, the helicopter's program manager said April 3.

The service is planning a service life assessment and a service life extension program that would keep its SH-60R/S multi-mission helicopters relevant and capable through the 2030s and possibly the 2040s. The goal is to begin "as soon as possible," Capt. Craig Grubb told reporters at the Navy League's annual Sea-Air-Space conference in National Harbor, Maryland.

Lawmakers have taken a special interest in getting the program started, but until Congress passes a fiscal year 2018 defense budget, PMA-299 can't proceed with the overhauls, he said.

"We have a mark from Congress on this effort," he added. "We can get started pretty much right away … and then when we get funded, we can actually proceed with getting on contract."

The Navy is expecting the assessment program for the MH-60S to begin in fiscal year 2018, though it would like to get started in 2017, he said. The MH-60R program would follow in fiscal year 2020, he added. The program office will check the life and fatigue levels of the aircraft's structure as well as the subsystems including hydraulics and electrical systems. That phase is expected to run for about four years, he said.

"Then taking those results, we'll see what do we need to do proactively to the helicopters to ensure it does meet" the desired flight hours, Grubb said. The service life extension phase will take another three to four years, he added.

The Sikorsky-built aircraft need to stay online and capable until the service develops a new maritime helicopter model, he said.

"This is to make sure that the aircraft can achieve the 10,000 flight hours that they were timed for, or possibly more beyond that," he said. If the aircraft were to experience cracks in the interim period before refurbishment effort could get underway, it would create additional inspections or even cause aircraft to be downed "in an extreme situation," he said.

The program office has already experienced issues with the MH-60S, due to its differing structure from other legacy MH models, he noted.

"We're less concerned with the MH-60R … but even there, we're concerned because it's operating at much higher gross weights than we've had in the previous aircraft," he added.

The service is concurrently planning to install new avionics systems and mission capabilities aboard the MH-60R/S aircraft as part of a series of mid-life upgrades for the next five to 10 years, Grubb said.

"Because we have the helicopter torn apart ... it's a great time to go in and now look at particularly avionics or potentially some of the aircraft performance capabilities we have," he said.

The service is implementing new software programs to support an open architecture system across its MH-60 fleet, new sensors and a new radar warning system, he added. Physical improvements including new rotorblades are also in the mix, he noted.

Among the first upgrades to come are the integration of the advanced data transfer system, which would replace all existing recording devices onboard, and enhanced audio management computer and moving-map upgrades including a 3D view and a clear line of sight, he said. New software developments including an updated terrain avoidance warning system and in-flight recording playback capabilities are planned to come online in fiscal year 2018, he added.

New sensors aboard the aircraft and on the pilot's helmet will enable enhanced targeting capabilities for mixed weapon systems including unguided rockets and the advanced precision kill weapon system. It will also include upgraded anti-mine countermeasures — including an airborne laser mine detection system and an airborne mine neutralization system — that reached initial operating capability in November on the MH-60S variant, he noted.

These new weapon system capabilities will be available on all domestic Romeo and Sierra models, and the cockpit upgrades will be the same across domestic and international MH-60R/S helicopters, which will be key to the aircraft's affordability going forward, Grubb said.

The Navy currently operates 275 MH-60S helicopters, Grubb said. 243 MH-60R variants out of 280 have been delivered, he added.