Sea Service Leaders: Continuing Resolution Hurting Readiness, Procurement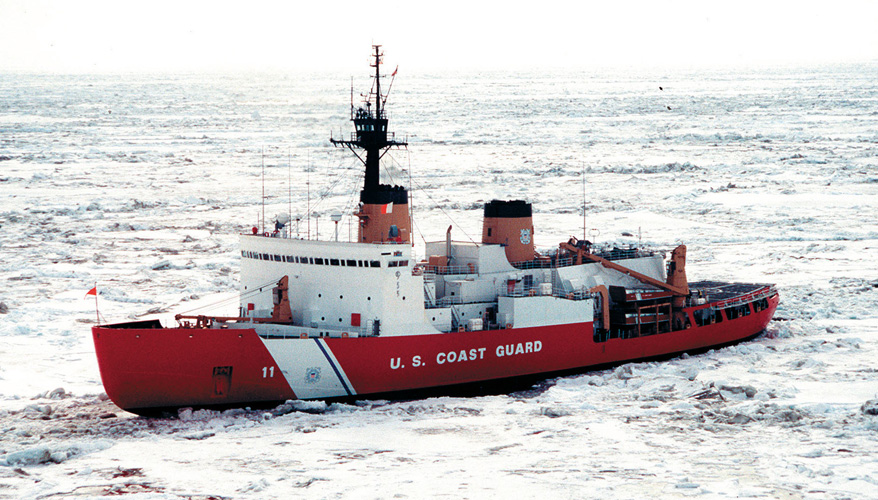 The Polar Star
NATIONAL HARBOR, Md. — If a continuing resolution for fiscal year 2017 appropriations persists, military readiness and procurement will take a hit, Navy and Coast Guard leaders said April 3.

"If we don't see a budget by the end of April ... if we go into this full year CR, we're going to have to defer a bunch of things," said Adm. William F. Moran, vice chief of naval operations.

One possible result would be slowing down the enlistment of new sailors, he said during the Navy League's annual Sea-Air-Space Conference in National Harbor, Maryland. That would have major ramifications, he added.

"You can slow down the number of people you bring into the Navy to make up for some of that, but … you create a bubble in your hydraulic system that will eventually reveal itself somewhere downstream," he said.

The Navy would also have to defer ship maintenance, pare back flight operations and slow training in its fleet replacement squadrons, he said.

"The closer we get to that and the longer we spend our money approaching that, the steeper the cliff becomes as you go beyond April and into May and into June," he said. "The longer we wait for that budget to show, the harder it's going to be on the fleet in the last quarter of the year."

Moran noted that many of the ramifications of a year-long CR in fiscal year 2017 would manifest themselves in fiscal year 2019.

Already the service is being stretched thin, he said. Over the last three decades, the Navy has steadily deployed 90 to 95 ships per year around the globe. However, it has maintained that rate while also getting smaller.

On 9/11, "we had 320 plus ships. Today we're down to 275 and yet we're deploying 90 plus ships every year, every day," he said. "When you do that math, the same level of commitment around the globe with a smaller Navy means you're going to wear out this smaller Navy fast, faster than we had planned. Same goes for our airplanes, submarines and every other component of the Navy."

The service's top priority right now is to maintain its fleet of ships and aviation assets, Moran said. It also wants to grow its force so the platforms it has currently do not wear down as fast.

Adm. Charles D. Michel, vice commandant of the Coast Guard, said the continuing resolution was also affecting his service. "It puts a small agency like the Coast Guard really into a bind," he said.

Already the Coast Guard is operating on a lean budget, he said. Over the past four years, it has been funded below Budget Control Act levels. A CR, coupled with an already austere budget, could push back major programs for the service, he noted.

"For major capital acquisition programs, these create real problems," he said. "We are trying to get the initial construction money for our new heavy polar icebreaker which is going to replace the Polar Star, which is the nation's only operating heavy icebreaker."

The vessel, which is over 40 years old, is being kept "together with Band-Aids," he said. A full-year CR would throw uncertainty into the program and could push back the replacement's timeline, he added.
Topics: Maritime Security, Marine Corps News, Navy News, Shipbuilding, Homeland Security