ROBOTICS AND AUTONOMOUS SYSTEMS
IBM Employing Watson to Maintain Vehicles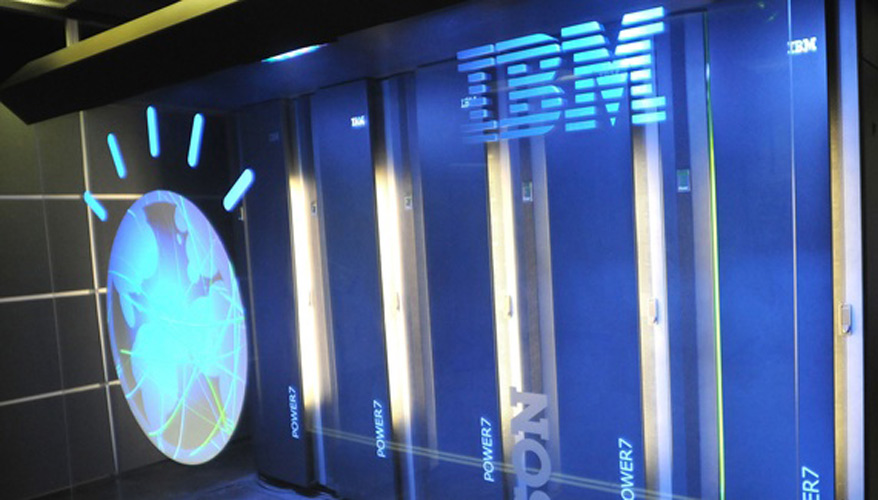 Photo: IBM
n IBM is using artificial intelligence to help the military better maintain its fleet of vehicles.
The company — which is the creator of the famed Watson supercomputer — recently wrapped up work with the Army to track maintenance of more than 350 Stryker vehicles. During a demo at the Association of the United States Army's conference in Huntsville, Alabama, in March, Watson explained how it could help the service better track maintenance issues.
"It is my understanding that the Army's number-one priority is readiness. Well, I am capable of helping the Army achieve this priority [and] at the same time improve performance and reduce costs," Watson said. "I am capable of finding maintenance problems before you do. I am able to look where no one else is looking and predict vehicle breakdown and provide a remedy."
Watson analyzed Stryker maintenance manuals and literature while also examining maintenance work orders and on board sensor data to create a comprehensive maintenance picture. Overall, IBM injected Watson with 15 years of data, 5 billion sensor readings and additional information collected by the Stryker program manager, General Dynamics and the Army Research Lab.
Equipped with this knowledge, Watson flagged anomalies and pinpointed when certain components in the vehicles would fail, the supercomputer said during the demo. In the future, it will continue to get better as it absorbs feedback from the field, it said.
The demo was the culmination of a proof of concept between IBM and Army Materiel Command, said Dave Hathaway, vice president of defense at IBM Global Business Services.
The company currently holds a contract with AMC to provide logistics support at Redstone Arsenal in Huntsville, he said. Because of this agreement, IBM was able to access information from multiple data sources for its Stryker maintenance proof of concept, which started in late summer 2016, he said.
The results debuted at the Huntsville conference and the Army will now review it, he noted.
"What the demonstration really highlights is that there are significant data sources that are out there," he said. "There are new ways to leverage that data through these cognitive approaches to gain insights that we wouldn't normally gain and do that to the betterment of the up-time rates of the platforms and making sure the equipment has improved service rates."
Sam Gordy, general manager at IBM U.S. Federal, said: "Our hope would be, having gone through this proof of concept and shown successfully that we can do this, that we will move to a full deployment type of situation."
Watson is not just artificial intelligence, but rather augmented as well, he said.
"The key distinction there is that our version of AI is truly designed to augment the human," he said. "It leverages that human-machine interaction as opposed to running off on its own."
Topics: Autonomous, Combat Vehicles, Logistics and Maintenance