Harris Creating Waveform for Denied Environments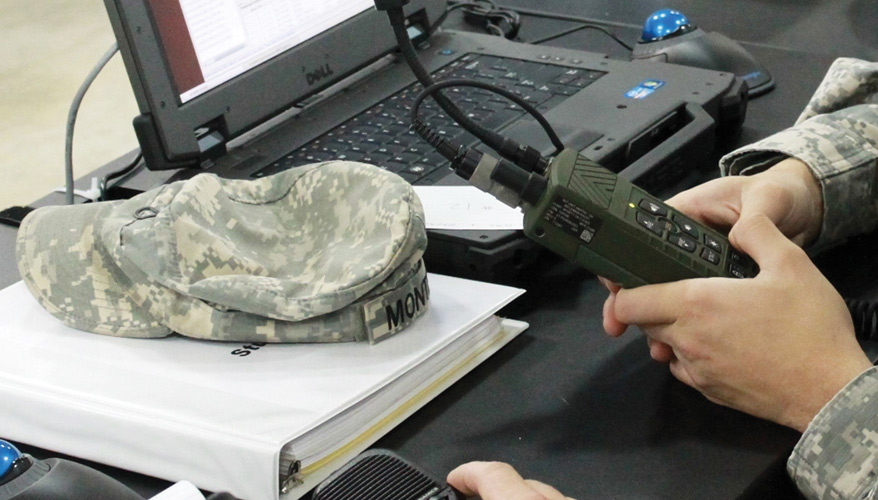 Photo: Army
As the military faces an increased threat of adversaries jamming its radio signals, Harris Corp. is developing a new waveform to offer troops more resiliency.
Dennis Moran, vice president of Harris RF Communications, said his company has seen a clear signal from the Army to harden its radio signals from Russian and Chinese advancements in electronic warfare.
Army Chief of Staff Gen. Mark Milley has been "pretty vocal that he needs to prepare the Army for a different kind of warfare than what we've been in for the last 16 years," Moran said. "The Army is stepping out very aggressively to put waveforms in place that will provide the required connectivity in an electronic warfare environment."
The service is currently working with Harris and TrellisWare Technologies, a San Diego, California-based communications company, to develop a new version of its soldier radio waveform, known as SRW narrowband.
Working together under leadership from the Communications-Electronics Research, Development and Engineering Center, the companies are contracted to develop this new waveform and deliver it in about two years, Moran said.
The new version will be outfitted with improved electronic warfare capabilities over the Army's current system, he said. Additionally it will be able to transmit data and voice farther.
"One of the challenges with SRW in its current form [is] it's only required to communicate about three kilometers, which is just roughly 1.8 miles," he said. "The Army has concluded that it needs to communicate greater distances, and so consequently the narrowband SRW has a greater range requirement."
The new version will be able to transmit to around 5 kilometers, he said.
Harris and TrellisWare are well into the first phase of the program's development, Moran said.
"We've got engineers, as does TrellisWare, that are working together," he said. "We have a constant dialogue between ourselves and the product management shop. … The initial phases of development are underway and we don't anticipate any issues."
Over the next two years, the waveform will have to pass National Security Agency certification and undergo a number of tests in laboratories and in a live environment, Moran said.
Topics: Battlefield Communications