Navigating Defense Department Cyber Rules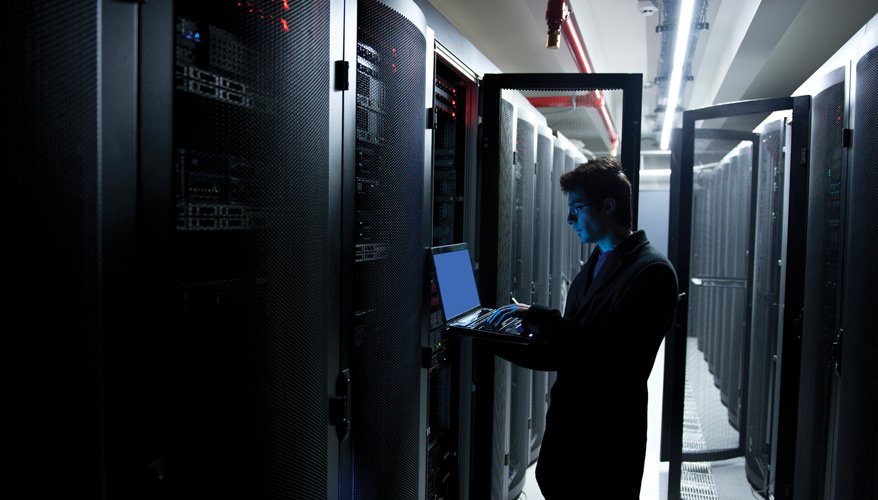 Photo: Getty
Defense contractors by Dec. 31 are expected to provide "adequate security" to protect "covered defense information" using cyber safeguards.
This obligation arises from a Defense Acquisition Regulation System Supplement clause, "Network Penetration Reporting and Contracting For Cloud Services," that was finalized last October and described in the National Institute of Standards and Technology (NIST) Special Publication 800-171. Thousands of companies who sell directly to the Defense Department, and thousands more who sell to its suppliers, are or will be, subject to the rule.
The Pentagon is well-justified to seek improved cyber protection of sensitive but unclassified technical information. Hackers have exploited network vulnerabilities in the defense supply chain for the unauthorized exfiltration of valuable and sensitive defense information. Senior defense officials have expressed alarm at this persistent and pervasive economic espionage.
Since 2013, the Defense Department has used acquisition regulations to protect controlled technical information significant to military or space. Other forms of information may not have direct military or space significance, but loss of confidentiality through a cyber breach can produce serious, even grave national injury.
The Defense Department is the leader among federal agencies in using its contractual power to cause its vendors to improve their cybersecurity. The principal instruments are two contract clauses, DFARS 252.204-7008, "Compliance with Safeguarding Covered Defense Information Controls," and DFARS 252.204-7012, "Safeguarding Covered Defense Information and Cyber Incident Reporting." Both were the subject of final rulemaking released Oct. 21.
Where the -7008 "compliance" clause is included in a solicitation, the offeror commits to implement the SP 800-171 safeguards by the end of this year. Defense Department contracts will include the -7012 "safeguards" clause, which defines the types of information that must be protected, informs contractors of their obligation to deliver "adequate security" using SP 800-171 controls, and obligates reporting to the department of cyber incidents.
Every responsible defense supplier supports the objectives of these cyber DFARS rules. But the requirements are complex and are not currently well-understood. Outside of a few of the largest, dedicated military suppliers, many companies in the defense supply chain view these rules with a mix of doubt, concern and alarm. This recipe serves neither the interests of the Defense Department nor its industrial base.
A technology trade association, the IT Alliance for Public Sector, released a white paper that examines the Defense Acquisition Regulation System Supplement and other federal initiatives to protect controlled unclassified information. The goal was to assist both government and industry to find effective, practical and affordable means to implement the new cyber requirements. The paper examines these five areas: designation, scope, methods, adoption and compliance.
As for designation, the department should accept that it is responsible to identify and designate the covered defense information that contractors are obliged to protect. It should confirm that contractors only have to protect information that it has designated as covered, and that such obligations are only prospective — newly received information — and not retrospective.
In regards to "scope," the Defense Department should revise the rule to clarify that contractors must protect information that it has identified as covered and provided to the contractor in the course of performance of a contract that is subject to the rule. The definition of "covered defense information" should be revised to remove confusing language that can be interpreted to require protection of "background" business information and other data that has only a remote nexus to a Defense Department contract.
The October 2016 revision now allows defense contractors to use external cloud service providers, where covered information is involved, only if those vendors meet the security requirements of FedRAMP Moderate "or equivalent." The Federal Risk and Authorization Management Program, or FedRAMP, is a government-wide program that provides a standardized approach to security assessment, authorization and continuous monitoring for cloud products and services.
The regulation fails to explain what is meant by "or equivalent" and who decides. The Defense Department needs to explain what it expects from cloud services to satisfy SP 800-171 and the DFARS rules. A security overlay should be prepared by NIST to add cloud-specific controls. But it is unnecessary to impose the whole of the FedRAMP process and federal-specific controls on commercial cloud providers.
The Defense Department continues to depend on small business for many needs, and seeks their innovative ideas. The supplements are an obstacle and burden on smaller businesses, and yet security is just as important at the lower levels of the supply chain as at the top. The department can improve the ability of small business to implement the required security controls. Several specific recommendations are made as to how it can reach and assist the small business community. One recommendation is to make increased use of the NIST voluntary cybersecurity framework.
As far as compliance, contractors are required to represent that they will deliver "adequate security" and fully implement the SP 800-171 controls by the year-end deadline. The Defense Department needs to better inform its contractors how they can be confident their security measures will satisfy the requirements should they come under scrutiny following a cyber incident. The white paper explores different ways to create a safe harbor for compliance. A key component is contractor documentation of a system security plan, which was added as a 110th requirement to SP 800-171.
The White Paper is available here. The Defense Department is hosting an industry day on the cyber DFARS, June 23 at the Mark Center in Alexandria, Virginia. Information and registration details available here.
Robert S. Metzger is a shareholder at the Rogers Joseph O'Donnell law corporation.
Topics: Defense Department, Cybersecurity, Cyber, Defensive, Network defense, Information Technology, Doing Business with the Government