GOVERNMENT CONTRACTING INSIGHTS CONTRACTING
New Rules Emerge for Independent Research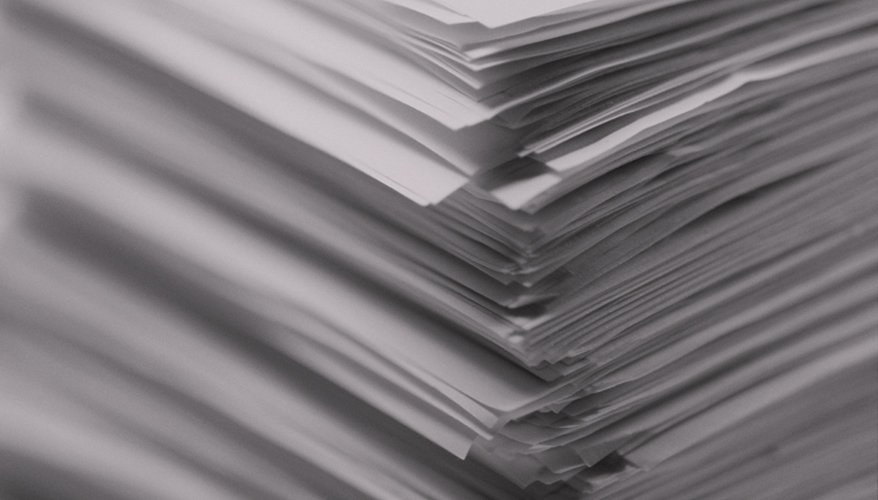 Photo: iStock
The life of government contractors with independent research-and-development funding has never been easy or straightforward, and recent regulatory changes have only made the landscape more challenging.
The Defense Department's Better Buying Power 3.0 initiative has led to new rules that curtail the ability of industry to maintain both the "independent" and the "research" components of independent research and development, or IRAD. Its language and direction seemingly conflict with a law, now simplified and reinforced, intended to protect investments.
Moreover, without a change in direction, the department's support for critical long-term research could continue on its downward spiral. The department must undertake a significant reconsideration of how research and development should be utilized to expand the technological defense industrial base.
The department has recently pushed forward with new regulations that appear focused on placing substantial limitations on IRAD funding. These new regulations require that contractors engage in "technical interchange meetings" prior to undertaking such projects. While the department has tried to assure industry that it does not intend to return to the old days of pre-approving IRAD projects, there remain very real questions for industry, such as whether and how the Defense Contract Management Agency and the Defense Contract Auditing Agency will utilize such technical interchange data.
The department has also proposed a new rule to require that — in procurements for major defense acquisition programs and major automated information systems in a development phase — contracting officials must adjust the total evaluated cost/price of a contractor proposal to account for its proposed reliance on government-funded IRAD projects. The stated goal of the pending rule change is to address the concern in the Better Buying Power 3.0 implementation directive that contractors may use independent R&D to gain a price advantage on specific competitive bids by pushing contract-related costs into IRAD cost pools. This change could be read to conflict with both the language and intent of law protecting such investments.
These rule changes impinge upon the independence of industry decision-making in connection with the projects, and such changes run counter to the very purpose of IRAD.
Industry's mounting concern over the Defense Department's more restrictive policy is rooted at least in part in history. Broadly speaking, IRAD costs were largely barred from reimbursement until 1959, when the Armed Services Procurement Regulations were amended to create a new structure for indirect cost reimbursements. This change marked the beginning of three decades in which the department and the defense industry drove American innovation for a vast array of post-industrial age technology.
However, by the mid-1980s, DoD was rapidly losing interest in basic and applied research and pressured industry to focus its IRAD dollars on development of weapons from matured applied research. This policy shift has had a devastating impact on basic and applied research, which could have supported a new wave of defense and non-defense technologies that have not come to fruition.
By 1991, the pressure on industry to focus on development and largely abandon basic and applied research had so negatively impacted IRAD that Congress passed a statute — codified as Section 2372 of Title 10 — barring the department from issuing regulations which would "infringe on the independence of a contractor to choose which technologies to pursue in its research-and-development program." In 1993, the office of the undersecretary of defense for acquisition and technology published a memorandum acknowledging a necessary shift in the department's approach to IRAD, given the revised statute's directive to restore the industry's independence in such projects.
This new law should have enabled contractors to determine the blend of basic research, applied research and development, and the law also should have restrained the department from attempting to channel IRAD funds to favored later-stage development projects. In reality, however, research budgets were shrinking and the needs for fifth- and sixth-generation weapons and technologies disappeared. Increasingly over the last 15 years, the department has attempted to channel independent spending by the use of caps, narrow constructions of "potential military relevance," threats regarding determinations of cost "reasonableness" and other efforts to focus IRAD-slated funds on express contract purposes. These new rules appear to be the culmination of this trend to curtail industry's independence in utilizing the funding.
Ironically, new restrictions come right as Congress amended the statute to further limit the department's ability to intrude into industry's decision-making. The National Defense Authorization Act of 2016 — effective October 2017 — rewrites 10 U.S.C. § 2372 in significant ways, including removing the department's unilateral ability to define "potential military relevance" and to remove the "reasonableness" test for costs. What is clear is that Congress and the Defense Department have taken differing views of how IRAD should be handled.
While Congress is the ultimate authority on the government purse, experience over the past 15 years has shown that the department still has significant influence in how independent R&D is implemented. The 2017 NDAA should be considered Congress' final word on the subject for the time being, and the impending changes to the IRAD statute and the department's reorganization to include the introduction of the undersecretary for research and engineering should be considered an opportunity to reconsider the entire subject of the contribution of IRAD and the critical steps necessary to enlarge the technology industrial base available for national defense purposes.
Herb Fenster is senior of counsel and Nooree Lee is an associate at Covington & Burling LLP.
Topics: Doing Business with the Government, Contracting Rules Ethics, Legislation