Boeing Sees Practical Payoffs From Tech Investments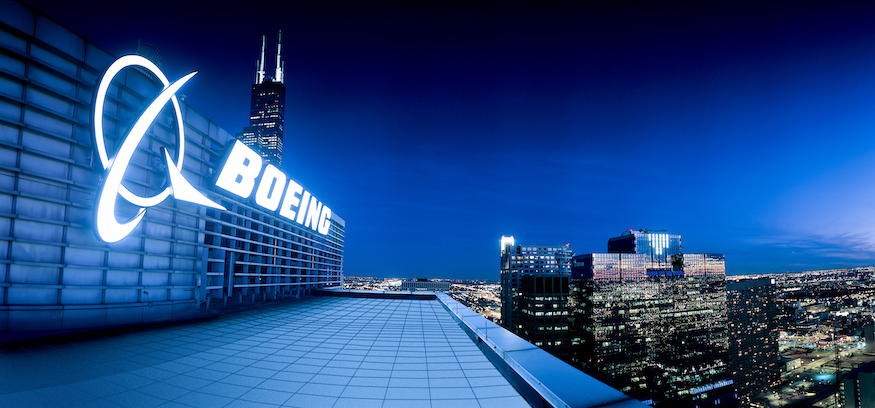 Photo: Boeing
It is one of the wonders of consumer technology that products end up fulfilling roles that were never imagined. So when a Northern Virginia startup figured out how to combine "augmented reality" smart glasses with voice-recognition software to help assembly-line workers become more productive, The Boeing Co. decided this was something worth investing in.

The world's largest airplane manufacturer, now a minority investor in the wearable technology company Upskill, is on the lookout for such opportunities. The company recently announced the standup of its own in-house venture capital office, and is surveying the tech landscape with decidedly practical goals in mind, such as improved productivity and leaner manufacturing.

The aerospace industry at large faces market pressures all around in its commercial and government businesses, and that is driving companies to widen the search for innovation, said Steve Nordlund, president of Boeing's new venture capital arm known as HorizonX.

"We launched this at the corporate level to look broadly at the future," Nordlund said in an interview. "Our focus is on early stage investments."

Upskill has received financial backing from other corporate giants like GE. It was an obvious choice because this technology seems likely to deliver immediate payback, Nordlund said.

Boeing has tested the wearable technology in a pilot program over the past two years focused on the wiring bundle process. Every Boeing aircraft has multiple configurations, each with its own wiring scheme. About 130 miles of wiring go into every new Boeing 747. In years past, technicians used "phone books" full of diagrams to do their work, executives said in a promotional video. Laptops helped, but had the same basic problem: constant look-away interruptions as workers read directions and cross-checked diagrams.

Boeing workers using Google smart glasses and Upskill's software cut wiring production time by 25 percent and reduced error rates to almost zero. The software gives technicians the instructions right in their viewfinder so they don't have to look away or tap a laptop.

"This is promising," said Nordlund. "We want to continue to work with them."

Boeing intends to invest in this and other technologies that "add value to the aerospace ecosystem," he said. "Customers demand more competitive pricing. This is one way we do that, use technology to enhance production."

Manufacturing automation worldwide has reached new heights as more systems are run by robots, but there is room for further increases in productivity, Nordlund suggested. Over the next five to 15 years, technologies will emerge from the consumer world and other sectors that will continue to push the industry to more automation and efficiency.

Headquartered in Chicago with a staff of about 40 people, HorizonX was created to play a conventional venture capital role but also to seek nontraditional partnerships and to pluck innovation internally within the company.

Boeing's early investments in companies, if history is any guide, often result in full-blown acquisitions. Before taking over HorizonX, Nordlund was vice president of strategy for Boeing Defense, Space & Security. Years before that, he was one of the founders of drone manufacturer Insitu Inc., which developed the ScanEagle and Integrator unmanned aerial systems used by the U.S. military. Boeing acquired Insitu in 2008.

After funding several joint ventures with underwater drone company Liquid Robotics, Boeing acquired it last year.

"Our venture capital toolkit increases the ability to have more relationships around that model like Insitu and Liquid Robotics," Nordlund said.

In addition to technologies that can be applied directly to the manufacturing of new aircraft, Boeing is seeking innovations in maintenance and logistics support of existing fleets. This is a major focus for the company as it prepares to launch in July its new Global Services business unit in Plano, Texas.

For HorizonX, this presents new challenges, said Nordlund. "How do we better provide services and support to customers worldwide?" Technologies like additive manufacturing make it possible to print spare parts, and data analytics offers new methods to predict failures. "When you fast forward into the future, we see high automation around predictability," he said. "Through autonomy, machine learning and artificial intelligence, you see a situation where things start to get fixed automatically as they are predicted. That future I think is within the grasp of our society."

In a partnership with JetBlue Technology Ventures, Boeing also is investing in alternative engines and aircraft designs. They are minority investors in Zunum Aero, a Kirkland, Washington-based startup that is developing small hybrid-electric passenger airplanes that could disrupt regional transportation and revolutionize travel in the coming decades.
Topics: Aviation, Business Trends, Emerging Technologies