DEFENSE WATCH GLOBAL DEFENSE MARKET
Industry Jittery About Defense Exports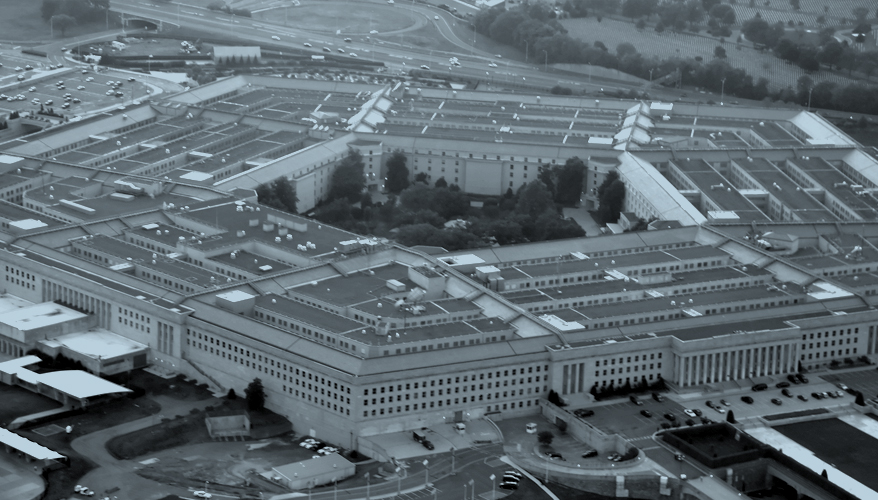 It could have been a quick and easy deal. India's navy last fall agreed to buy 22 maritime surveillance drones from U.S. manufacturer General Atomics.
The deal was seen as a sign that the budding security alliance that the Obama administration had been nurturing for years with the government of India was poised to benefit U.S. defense industry sales.
The sale, still under review by the U.S. government, is somewhat more complicated because long-range unmanned aircraft — even those that are sold without weapons — are tightly controlled as they could be used as cruise missiles. Regardless, this sale should have been approved by now, says David Melcher, president and CEO of the Aerospace Industries Association.
"The Obama administration ran out of time and energy," Melcher said in a webinar. "These are the kinds of cases the Trump administration should be trying to resolve quickly."
Aerospace and defense generated the largest trade surplus of any sector last year, he said. Even though the Trump administration has made growing the economy and creating jobs top priorities, Melcher worries U.S. defense firms are going to see their dominance erode unless the government steps up to help.
"We could do so much more when it comes to defense exports," he said. "When we sell these systems overseas — and especially the parts and components to keep them running year after year — we're helping to sustain and bolster ties with partners."
So far in fiscal year 2017, the Pentagon has notified Congress of foreign military weapon requests worth $45 billion, and sales could top $60 billion for the year.
The numbers are impressive, so why the angst?
Melcher said the data show that U.S. companies moving forward are in danger of losing ground to other competitors. Several U.S. weapon systems are behind schedule because of budget cuts, causing delays in deliveries. And once a sale is made, the red tape can hold up deals for months or years. "Our competitors have considerable economic and political support for their sales campaigns," he said. "They are eager to fill the gap when U.S. systems are hung up by slow deliveries or the approval process."
The Obama administration did simplify the licensing process and was aggressive in championing U.S. systems overseas, but the industry is hoping for more assistance from the current president.
Melcher has proposed the creation of a "national security cooperation strategy" to boost defense exports. From Trump's perspective, this "resonates," said Melcher. It satisfies two of his top priorities: ease business regulations and protect U.S. jobs.
What, if any, policy changes or new approaches might be considered by Trump officials at the State, Defense and Commerce departments remains to be seen.
Greg Hill, vice president of DRS Technologies and vice chair of the National Defense Industrial Association's international division, said the regulatory burdens for defense exports were significantly reduced under Obama. "Where we were eight or nine years ago was absolutely stifling, in ways that actually harmed national security," he told National Defense. "Today, from a business perspective we're in a much better place."
But there is room for improvement in the new administration, said Hill. Even close U.S. allies today continue to jump through massive hoops to buy equipment. "If Boeing sells fighters to Canada and the Canadian government wants local suppliers to change the oil, they have to ask the U.S. government for permission," said Hill. "These are good friends. We should cut down unnecessary hurdles."
Defense companies also are pushing back on policies that they believe unfairly target exporters. A newly proposed rule, for instance, would allow the Pentagon to suspend contractors from export deals for technical data disclosure violations. Hill said industry groups are challenging that rule because the State Department already has a regulatory apparatus to identify and punish companies that violate such rules.
The industry finds the Pentagon's proposal "troubling" because it adds more complexity to a system that is already beyond byzantine. The issue with this particular rule is that Defense would be making its own decisions on what constitutes a violation even though the State Department is the actual regulator.
Export laws and regulations are a "bizarre little niche field," said Hill. Companies don't want to risk their business so they spend millions of dollars in an effort to understand the rules and comply with them.
For defense exporters, the key to success in a larger sense is building relationships with governments. And in the Trump administration this comes with its own set of challenges as the president has openly criticized allies and has espoused anti-Muslim views, leading many to wonder how this might influence arms deals in Europe, the Middle East and elsewhere.
Already there are signs that Trump may not be as eager to work with other countries on defense programs. Reuters reported that the administration wants to revisit Lockheed Martin's agreement with the government of India to build F-16 fighters there if the nation agrees to buy a large number of them. This might appear to be a case of jobs moving overseas, but the F-16 line would be shutting down anyway as the U.S. Air Force transitions to the F-35. And India will not buy F-16s unless they are manufactured domestically.
The proposal last year was cheered by all parties as a "win-win." But times have changed.
Industry analyst William Hartung, of the Center for International Policy, does not see Trump significantly disrupting the defense export market. "My sense is that Trump will view arms exports as a job creator and push them accordingly," said Hartung. "There have been some concerns about whether his anti-Muslim rhetoric and 'America First' posture will hurt the United States. In some markets, it might, but I don't think it will have an impact in the anti-Iran Gulf States."
Topics: Global Defense Market, International, Export Control Reform, Foreign Military Sales