Air Force at Standstill Developing Follow-On Communications Satellites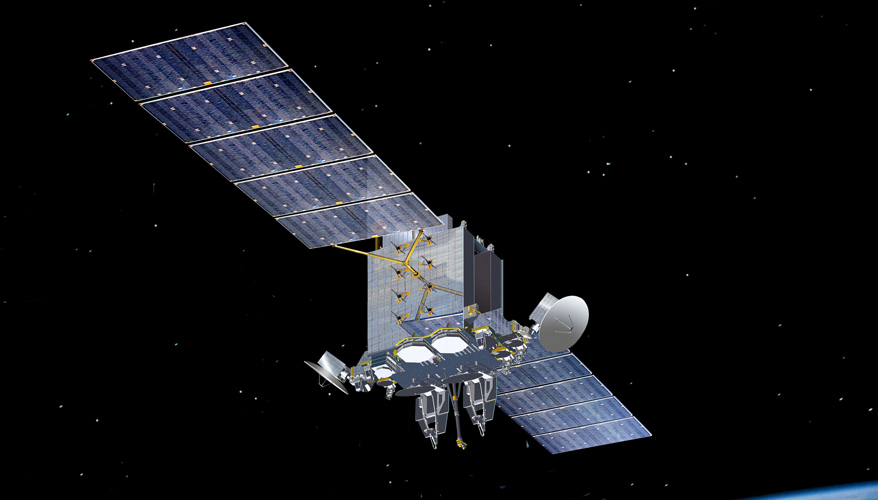 Advanced EHF satellite rendering
Photo: Lockheed Martin
The Air Force is continuing to study how it wants to proceed with developing its next-generation of military communications satellites, said a service official March 7. And it has no timeline in mind for when it might start new acquisitions.

Col. Sidney Conner, deputy director of space programs at the office of the assistant secretary of the Air Force for acquisitions, said at a panel discussion at the Satellite 2017 show in Washington, D.C., that studies and analysis of alternatives are ongoing for its two primary communication satellite programs, Advanced EHF and the Wideband Global SATCOM.

Advanced EHF provides highly protected communications sturdy enough to provide command and control in the event of a nuclear war. WGS is a high throughput satellite more akin to commercial systems, and has less protection from jamming and other threats. Both have come to the end of their production and were designed in the 1990s.

"We are taking a hard look at how we are doing systems engineering and how we are going to translate that into architectures," Conner said. "Unfortunately, we have been the victim of our own success. Which is to say, many of the systems that we have been modernizing since the early 2000s have lasted longer than we expected."

New threats are forcing the Air Force to make hard decisions on what it wants to do next, he said. The service wants to get its authorities from Congress, new acquisition processes and its workforce in place before it embarks on fielding a new space architecture that must contend with "thinking adversaries in space." It calls the new strategy its "space enterprise vision."

"The skinny pedal is on the floor. We are moving forward and thinking strategically to take that vision and substantiate it as" concepts of operation, Conner said.

As for a follow-on to Advanced EHF, the Air Force is still sorting through the results of two completed studies looking at protected communications, but no specific development timeline has emerged, Connor said. There have been technological advances in waveforms and anti-jamming capabilities since the development of the current system, he noted. The Air Force may decide to leverage commercial satellites that could carry protected waveforms, he said. The last of the three planned Advanced-EHF satellites was launched in 2013 and they are designed for a 14-year lifetime.

A follow-on to Advanced EHF has been "due for eight years now," Todd Harrison, director of the aerospace security project and defense budget analysis at the Center for Strategic and International Studies.

Connor said the Air Force has been preoccupied with other priorities as the realm has been singled out as a war-fighting domain. Much of its research-and-development funding has been put toward making systems more resilient, particularly in cybersecurity and ground- based command-and-control systems. In the same light, it is investing in space situational awareness so it can know what potential adversaries are doing.

"We have had kind of a shift in our R&D investment more to the ground side," Conner said.

Jeffrey Trauberman, vice president of space, intelligence and missile defense at Boeing Satellite Systems International Inc., said the Air Force has allocated $500 million per year for R&D, which may sound like a lot, but is actually a "low ebb" when considering all its space missions: communications, missile defense, navigation and timing, launch and space situational awareness.

Air Force R&D investments in new satellite capabilities are at a 20-year low, Boeing estimates. "We're hopeful that some of these discussions about augmenting resources in the military and for national security will gradually improve" the outlook for R&D, Trauberman said.

As for WGS, the ninth spacecraft is scheduled to be launched later this month, and Boeing will deliver to the Air Force the final spacecraft in a series of 10 satellites later this year. The company has provided input toward the Air Force analysis of alternatives study, but the direction the service plans to go is unclear, Mark Spiwak, president of Boeing Satellite Systems, said in a press briefing.
Topics: Space