Boeing Seeks to Corner Military Spy Aircraft Market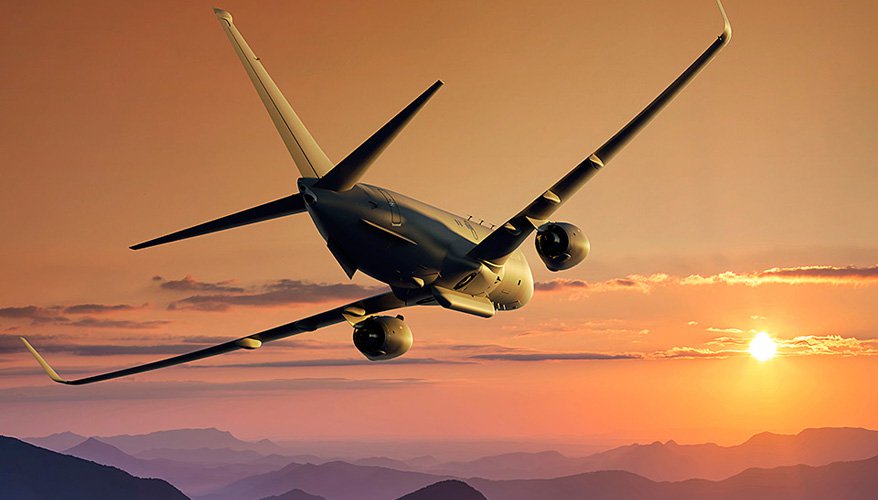 Boeing JSTARS concept
In the military aviation market, a single win can shake up the landscape. And this axiom is especially relevant in the upcoming selection of a new spy aircraft for the U.S. Air Force.

This fall the Air Force is expected to decide what airplane will serve as its next generation aerial surveillance platform known as JSTARS, or joint surveillance target attack radar system.

The Boeing Co. is pitching a militarized 737 airliner for the so-called JSTARS recapitalization program that is estimated at 17 aircraft. Although a relatively small order compared to commercial buys, the work is valued at around $6 billion. And Boeing sees it as only the first step in its pursuit of a much larger military airborne command-and-control market of up to 100 aircraft.

"The JSTARS decision sets a precedent," says Fred Smith, director of global sales and marketing for Boeing's commercial derivatives, which are airliners that are customized for military use. Smith, a former Navy P-3 pilot, says Boeing hopes to parlay its success with the U.S. Navy's P-8 — a militarized 737 used for maritime surveillance — into the Air Force market.

The importance of the JSTARS decision cannot be underestimated, Smith says in an interview.

Boeing will pit the 737 against competitors Lockheed Martin and Northrop Grumman whose proposed JSTARS concepts are based on business jets. Lockheed has teamed with Bombardier and Northrop has partnered with Gulfstream.

It is an interesting twist in this competition that although Boeing has the bigger aircraft, it sees itself as the underdog. The issue of whether size matters, in this case, could play in favor of the smaller business jets as there is a perception among military buyers that they may not be able to afford a larger airplane, and that business jets can do the job at less cost.

The current JSTARS platform is a Boeing 707, a line that ceased production in 1979. Boeing officials worry that Air Force leaders are being seduced by the aura and glamour of business jets.

"I believe there's a predisposition for people to think that small luxury business jets can do everything," Smith says. And he insists that a deeper look into the history of specialized military aircraft and the cost of operating different size platforms might change minds in favor of the larger 737.

"What is the right size aircraft?" is a central question not only in the JSTARS program but in upcoming decisions on how to replace other 50-year-old fleets in the Air Force inventory.

In addition to JSTARS, the Air Force eventually will have to replace the E-3 AWACS reconnaissance plane, also a 707 derivative that is about 35 years old. Smaller fleets that have C-135 base airframes and are more than 50 years old include the RC-135 Rivet Joint, Combat Sent and Cobra Ball, the OC-135 Open Skies and the WC-1135 Constant Phoenix. Separately, the Air Force is looking to modernize its fleet of C-130 based special mission airplanes.

Altogether this could add up to 100 airframes, Smith says.

In his talks with customers, Smith tries to make the case that the 737 is big, but not huge. It is approximately 14 feet longer than a business jet, and the most dramatic difference is in the diameter, with a 183 percent larger internal volume. This should be seen as a benefit, says Smith, because it gives the military ample room to add new equipment as missions evolve, and transport military crews that need to deploy with bulky equipment.

Many foreign militaries operate command-and-control business jets, and American officials have been impressed by the amount of electronics can be packed into them. There is a "smaller is cheaper" mantra that plays in favor of business jets, so it will be up to Boeing to persuade buyers that the Air Force may want to have additional room in the future to carry more gear and crews.

For the most part, command-and-control surveillance military airplanes have to provide enough space and weight tolerance for the electronics, as well as power and cooling. Smith says buyers tend to underestimate future demands. The P-8, for instance, was designed with a 30 percent extra allowance, "and they are already using it."

By the same token, 737s cannot fly at altitudes as high as business jets, which might expose them to more enemy fire. That would require the military to equip the airplane with more defensive countermeasures.

Australia went for the larger choice when it bought the 737-based Wedgetail airborne early warning aircraft. Including the P-8, the C-40 and Wedgetail, Boeing has sold 180 commercial derivatives of the 737 to the United States and foreign governments. When counting its entire array of airliners, it has delivered over 1,200 commercial derivatives in 21 countries.

Air Force officials have said the competition is wide open and it could be anyone's game. One major question is how much cost will be a factor in the selection. The 737 is almost twice as expensive upfront as a business jet, but Smith has estimated the long-term operating and maintenance costs of the 737 are about half that of its competitors, in large part because of the company's vast network of suppliers and service centers.

The Pentagon has a history of selecting platforms that cost less upfront, as the long-term expenses are viewed as someone else's problem down the pike. "Everyone cares about price tag upfront," Smith says. But if the government decides to take all costs into account, he says, that could play to Boeing's advantage.

As it waits for a JSTARS decision, Boeing intends to keep the Wedgetail in the competition for the modernization of the Air Force's Compass Call electronic warfare aircraft, which is based on an EC-130H turboprop transport.

In a surprising arrangement, the Air Force made L-3 the "systems integrator" and the company will be in charge of running a competition for the airframe. "That is unusual for a program of this magnitude that could approach a billion dollars," Smith says. Air Force officials initially had favored a business jet for the Compass Call airframe but later decided to turn over the selection process to L-3. "We look forward to competing," Smith says.
Topics: Intelligence and Surveillance, Air Power, Air Force News