ETHICS CORNER DEFENSE CONTRACTING
Creating an Anti-Corruption Program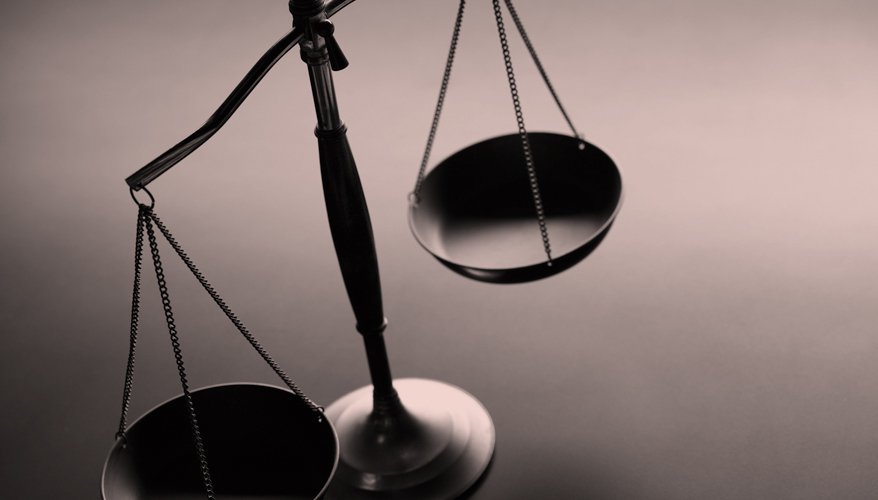 Photo: iStock
Corruption-based allegations can be crippling for any company. Compliance in this area of the law is of particular importance to companies who regularly use international consultants and sales representatives, commonly referred to as "intermediaries," to develop business opportunities.

Legal and compliance professionals across the world recognize this as a significant area of risk, and the normal course of action is to develop a robust infrastructure around vetting foreign intermediaries.

Several of the largest enforcement actions of all time involve the use of third party intermediaries, including Justice Department and Securities and Exchange Commission settlements with Siemens for $800 million in 2008, BAE for $400 million in 2010, Total SA for $245 million in 2013, and Alstom S.A. for $772 million in 2014. The danger has only increased as a result of the declining U.S. defense budget which has resulted in industry focus on growing international business.

Any number of sources can be found to provide guidance on developing a strong risk-based intermediary compliance program. In particular, the 2012 Resource Guide to the U.S. Foreign Corrupt Practice Act issued by the Justice Department's criminal division and the SEC's enforcement division, which includes a section titled "Hallmarks of an
Effective Compliance Program," and can help businesses understand the need for a risk-based program.

Other sources for best practices and benchmarking can be found by referencing the U.S. Sentencing Guidelines, which contain a section titled "Effective Compliance and Ethics Programs," and the Organization for Economic Co-operation and Development's "Good Practice Guidance on Internal Controls, Ethics and Compliance." The International Organization for Standardization has released ISO 37001 covering anti-bribery management systems, which may be a good place to start for businesses who are in the initial stages of program development, and where additional best practices can be added over time. There are a variety of other sources for guidance and resource tools related to foreign law, policy development, monitoring and evaluation as well as training.

While a compliance infrastructure related to intermediary vetting is critical to the success of any international program, if inefficient, it can conflict with the constant need to stay agile and competitive. Compliance professionals face the challenge of reacting to this dichotomy by coming up with thoughtful and effective ways to strike the correct balance and streamline infrastructure where possible. The goal is to build a solid anti-corruption program that eliminates material risk, yet avoids unnecessary resource drain.

Leonardo DRS Inc. developed a program which leverages efficiencies created through an electronic data collection and management platform, along with a process which creates a touch point for executive engagement on the front end of each proposed intermediary opportunity. Its various diligence requirements are based on a number of risk factors, which include the amount of compensation being proposed, the level of interaction with foreign government officials and the perceived corruption within the contemplated territory.

In order to achieve a competitive posture and avoid wasted effort, it is critical that upper and executive level management are engaging in the initial and renewal screening of providers.

The first phase of the intermediary diligence process requires
a front-end employee — typically in business development — to notify upper and executive-level management of the proposed provider. For DRS, creating a limited workflow on the front end of the proposed opportunity has all but eliminated a foreseeable rejection of the application for business reasons, as opposed to any adverse diligence which may result in a rejection later in the process.

Those employees on the front end of the business are then only able to task responsible functions with diligence collection once the proposed provider has been notionally approved and identified as a value added provider from an operations perspective by upper and executive level leadership. This affords a tailored list of approvers the opportunity to review the business case, and reject the application before critical resources are spent compiling the necessary diligence.

That same preliminary notification is used by the compliance team to quickly evaluate threshold issues and provide a response to the requestor outlining the necessary diligence to be collected. This includes verifying that the type of representation, method of compensation, and citizenship of the proposed provider are all in line with the legal requirements in the proposed territory.

Leonardo thus only expends critical resources on vetting those proposed intermediaries who have the greatest potential for success. By cutting back the number of proposed intermediaries to enter the diligence phase of the process, it is able to spend more resources on those select providers. Compliance professionals may also want to encourage management to consider developing criteria to assess international intermediary performance. This type of regular evaluation can more quickly identify poor performing intermediaries who can be phased out of the program altogether.

In addition, to streamline the entire process, the company also internally developed an electronic data collection and management tool, an electronic platform to collect additional diligence on the provider by taking a close look at a variety of factors to include their qualifications, that all proper registrations are obtained, multiple business references and an indication of financial stability including a bank reference. It also requires interviews and often requests and reviews third-party supporting information to include international company profiles provided, as well as information from local law firms and other diligence providers such as the non-profit TRACE International, which is dedicated to delivering quality support in this space.

Katherine Krebel is vice president, corporate counsel at Leonardo DRS Inc.
Topics: Defense Contracting