DEFENSE WATCH LAND FORCES
Trump's Budget Creates Dilemma for Army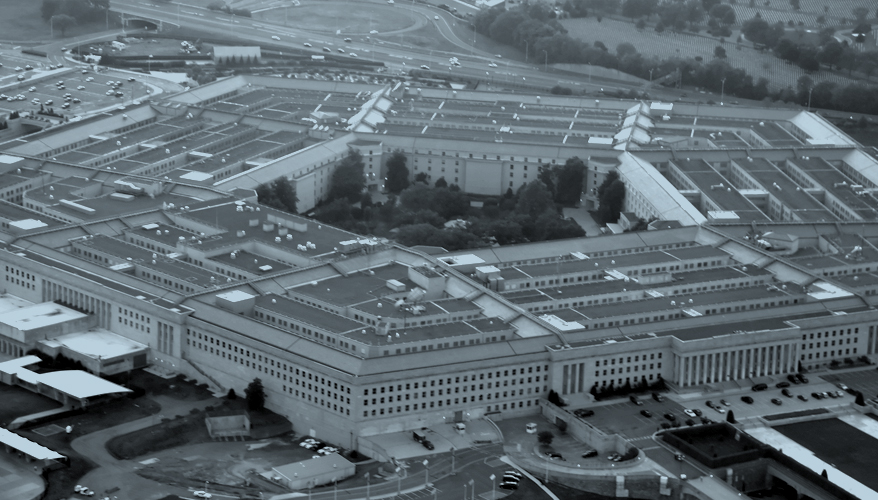 Only months ago, the U.S. Army was contemplating a future of decline.

The Obama administration had postured the military to become smaller but more technologically advanced, with expansion focused on special operations teams, naval and air forces, and the Big Army would be substantially reduced.

In recent years, Army leaders moved to downsize the ranks and reduce overseas presence — notably in Europe and the Korean Peninsula. Combat brigades did not train as often, and procurements of new weapons slowed to a crawl.

So when all of a sudden President Donald Trump called for a rapid buildup of U.S. ground forces, the Army experienced a whiplash of sorts. If the administration gets its way and Congress approves his defense budget proposal, the Army would receive funding to expand the force by possibly three combat brigades, and could see its fortunes rebound dramatically.

The turnaround also would be good news for the Army's industrial complex — a mix of large private-sector contractors and government-owned depots. Ohio Republican Congressman Mike Turner in 2012 led a major legislative campaign to stop the Army from shutting down its tank manufacturing plant in Lima, operated by General Dynamics Corp. And lawmakers have since inserted money each year in the Pentagon's budget for Abrams tank upgrades to keep the facility running.

Trump's buildup would require fixing old tanks to equip a larger force, creating possibly thousands of jobs in the industrial Midwest. Similarly, the Army's aviation fleet that had been running on fumes will see an influx of money that would be spent to upgrade Black Hawk and Apache helicopters, a boon to manufacturers Lockheed Martin and Boeing.

All this sounds like a good news story for an Army that was on the ropes. There is a potentially steep price to be paid, though, if the bulk of Trump's buildup dollars are spent on more soldiers and more of the same equipment that has been in the inventory for decades.

On this conundrum, the Army only has itself to blame. After its budgets ballooned post-9/11, an estimated $50 billion was wasted on next-generation development programs that were ill-conceived, mismanaged and ultimately cancelled. The existing equipment was neglected on the assumption that new systems were on the way, and when those did not materialize and budgets collapsed, "Hello readiness crisis."

The trials and tribulations of Army modernizations efforts can be seen vividly in the service's budget history, and future projections raise many red flags, according to analyst James Tinsley, managing director of the consulting firm Avascent, in Washington D.C.

Assuming that Trump can get his Pentagon budget increase through the political gauntlet in the coming months, the reality facing the Army is one of familiar "tough choices." It will be able to recruit more soldiers, train and equip them but little money will be left to invest in the next generation of weapon systems.

"The worry is that the Army will get more funding but will not be able to push money into advanced technology," Tinsley says.

The Army's decades-old push to introduce a new combat vehicle illustrates the dilemma. Because it takes at least five years to design and develop a new combat vehicle, the Army would have to have a mature design in hand today that it could start producing during the Trump term when funding is expected to grow. If the Army signed off on a new design today, by the time it's ready for production, budgets may start to tail off again.

"If they had known the budget increase was coming five years ago, they could have planned the vehicle, and this would be the perfect time to start buying it," he says. "When you have money and decide you want a new vehicle, later you may not have the money."

To many Americans, this may sound like much ado over nothing. So what if the Army has to keep driving the Abrams tanks and Bradley fighting vehicles — considered the best in the world — and flying a fleet of helicopters that still is second to none?

There are always tradeoffs, and in this case the Army would have to worry that its enemies will start modernizing at a pace that would make them peer competitors in a future war. American generals like to say they never want to be in a fair fight. Preventing that scenario from happening would require the U.S. military to make a big leap in technology to stay ahead of rising powers like China and Russia.

This has been the thinking of leaders like Lt. Gen. HR McMaster, Trump's national security adviser who previously was running the Army's organization in charge of shaping future technology requirements.

"McMaster had been talking about a real technological refresh and modernization strategy," Tinsley says. That vision likely will have to take a back seat to the force structure increase and the immediate production of equipment. "We can't wait for the future fighting vehicle or a robotic wingman for the Abrams or anything else for that matter," he says. "The existing platforms are the ones we are going to need to populate the force structure, and that will eat up quite a bit of the procurement, research-and-development funding in the next five years."

Whether this creates a real risk of diminishing the advantage of U.S. forces in the battlefield may not be known for years or decades. The Russian army in Ukraine already has shown its skills at employing doctrine and tools — such as electronic warfare, armed drones and guided rockets — with techniques that would be highly disruptive to the way the U.S. Army fights, Tinsley notes. "McMaster worries the longer we rest on our laurels and don't start modernization, the more we will fall behind in those areas."

It's a risk that the Army will have to take.
Topics: