ROBOTICS AND AUTONOMOUS SYSTEMS
OSD to Recommend Big Budget Increase for Counter-Drone Technologies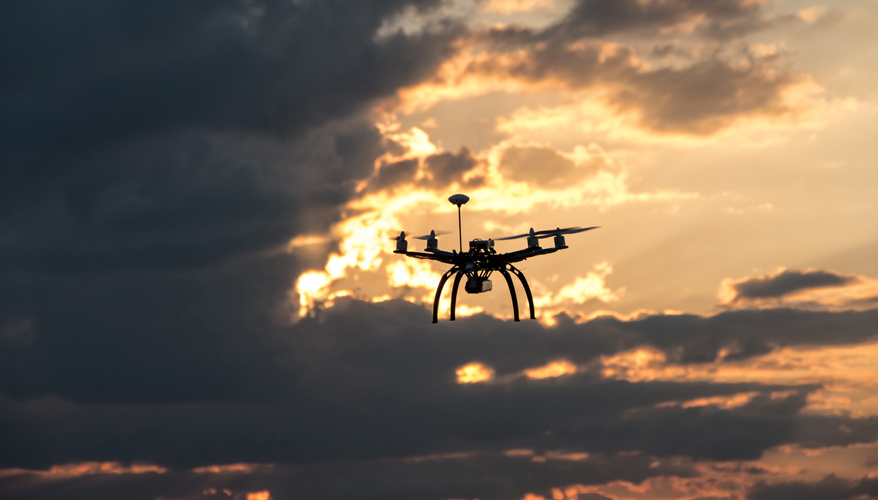 The upcoming budget proposal for fiscal year 2018 will include "significant" increases for counter-drone technology, a senior official from of the office of the secretary of defense said March 22.

The boost in funding will go hand-in-hand with better coordination between agencies on developing the relevant technologies needed to defeat robotic systems being used against U.S. forces, Chris O'Donnell, director of the joint rapid acquisition cell executive secretary in the warfighter integration group at OSD, said at the National Defense Industrial Association's Robotic Capabilities conference in Springfield, Virginia.

"How much money? A lot of money," he said, declining to state a figure. "It's a substantial amount of money that we are currently spending." The counter-drone budgets this year are coming from reprogrammed funding, he added.

"The bad guys have figured out that ... these remote systems work very well and they can do a lot of the same things we do: [intelligence, surveillance, reconnaissance], whether that's directing fire or delivering explosives in a very precise manner. We in the department are very concerned about this right now," O'Donnell said.

He compared the current efforts to the fight in Iraq in 2003 when the Defense Department had to scramble to find ways to defeat improvised explosive devices and the services had different programs underway. Several disparate technology development programs now need to be better coordinated in order to avoid duplication for the counter-drone problem, and to better communicate to industry what technologies might be needed, he said.

"We need to understand from the manufacturers what the systems do in some cases so we can understand better how to counter them," he said.

All four services, the Defense Advanced Research Projects Agency and the Joint Improvised-Device Defeat Agency are among those doing work on the problem, he said.

One of the major problems will be finding technologies that will work in the United States and other countries where shooting down drones with kinetic or non-kinetic means pose many legal issues. "It's very hard to shoot something down in the United States ... They are commercial aircraft and legally you can't shoot commercial aircraft down. It upsets people when you do that."

A lot has to be worked out, he said. "If someone is flying a UAS right outside our gate, there is not a whole lot we can do about that," he said. For example, someone has been flying a drone outside the Department of Homeland Security parking lot and taking pictures of license plates, and DHS is powerless to stop the operators, he said.

The problem extends to remote controlled cars and boats as well, he noted. Those technologies are advancing rapidly and they may be used against U.S. forces.

"There are lots of great hard-working folks inside the Department of Defense and outside the Department of Defense right now trying to answer these questions," he said. Deputy Secretary of Defense Bob Work is leading the coordination efforts, which shows the high level of concern, he noted.

Work is asking for a plan that will better coordinate efforts while not disrupting ongoing technology programs, he said. He will look at whether a new agency needs to be created. Meanwhile, joint urgent operational needs statements are being used to speed solutions to the field, he said.

A senior Army leader, who did not want to be named, said March 23 at the conference that insurgents in Iraq are using inexpensive, commercially available drones to drop chemical weapons and grenades on troops.

"It kills people. And it makes people blister, and all kinds of bad things," the officer said.

There are about 11 counter-drone technologies that have been sped into the field so far, the officer said. One he described as a "Ghostbuster looking gun" that took down enemy drones using radio frequencies to disrupt them, rather than kinetic ammunition. The first iteration of the gun operated in one frequency, but a 2.0 version has a dial with three different frequencies.
Topics: Robotics and Autonomous Systems