BUDGET MATTERS COUNTERTERRORISM
Wanted: An Information Agency 'On Steroids'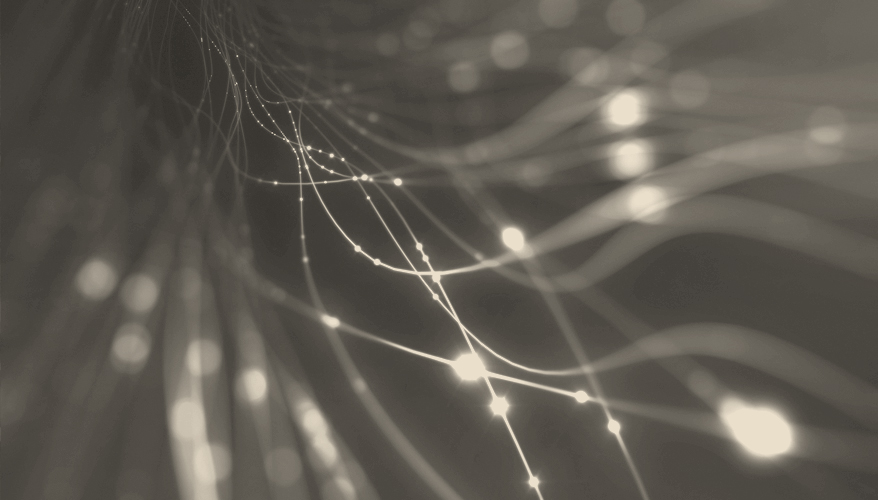 Former Director of National Intelligence James Clapper in a hearing looking into possible Russian interference into the presidential elections called for a "U.S. Information Agency on steroids" to counter foreign propaganda campaigns.
That statement might have caused the millennials to turn on their smartphones to look up exactly what he was talking about. The USIA was disbanded in 1999 at what was then believed to be the end of the Cold War. Its basic task to disseminate positive messages about the United States and its policies was left to the State Department's bureau of public diplomacy and public affairs. Its radio and TV enterprises were sent to the Broadcasting Board of Governors.
The Cold War was over, the reasoning went. Why should the government spend more than $1 billion per year to counter Communist propaganda after the Berlin Wall came tumbling down?
The answer came a short two years later when the new threat of radical Islam emerged, and the United States was caught woefully unprepared to push back at the extremists' messages. The bureau has been playing catch-up ever since and its leaders are occasionally hauled before Congress to testify about its efforts.
Hearings have revealed that it is understaffed and underfunded. That didn't help when the Islamic State, or ISIL, emerged and stepped up the extremists' game using social media for a variety of tasks, including recruitment.
Then Russia re-entered the picture in a big way in 2016 by unleashing on the American populace its so-called "firehose of falsehood," a term coined by two RAND Corp. writers: Christopher Paul and Miriam Matthews.
Perhaps no organization in America has a deeper institutional knowledge of information wars, or has studied the topic more consistently, than RAND. The authors' recent 10-page paper, "The Russian 'Firehose of Falsehood' Propaganda Model: Why It Might Work and Options to Counter It," should be read by every American, for as they note, one of the best ways to counter a propaganda campaign is to recognize it in the first place.
While the authors studiously avoid any references to the recent election, the paper provides a great deal of insight on how a new, improved USIA on steroids might work and what it would be up against. The Russian propaganda enterprise is based on solid psychological research on how its intended recipients process untrue information and come to believe it as fact, the paper noted. It involves multiple methods to manipulate populations. It's a race. A person tends to believe what he or she hears first. It employs a "substantial force of paid internet 'trolls' who also often attack or undermine views or information that runs counter to Russian themes."
The researchers asserted that RT, formerly Russian Television, with a budget of some $300 million per year, peddles "infotainment and disinformation" in the guise of proper news programs.
Russian propagandists have gone so far as to fake TV news programs and footage. It has created dozens of seemingly independent internet news sites with their connection to Russia obscured or downplayed, the paper said.
The ultimate goal is to get targets to act in the interests of Russia without them realizing that the propagandists have manipulated them into doing so.
Savvy Russian propagandists have a couple of advantages, the authors wrote. First, they have a "shameful willingness to disseminate partial truths or outright fictions." Second, the axiom that "the truth will ultimately prevail" simply doesn't hold water. Once a lie is lodged in the target's brain, it's hard to dislodge it.
Trying to counter Russian lies with the "truth" is tantamount to firing back at the "firehose of falsehood" with a squirt gun, the authors said.
A robust new U.S. Information Agency would be at a disadvantage. Americans today wouldn't want a government agency in the business of spreading mistruths or shamelessly peddling outright fiction. It shouldn't be a mouthpiece for any particular administration's policies. There are press officers in place to do that. The risk is that it turns into an Orwellian Ministry of Truth. USIA had strict rules preventing it from operating domestically. But what would a new agency's role be if the U.S. public again found itself under a propaganda assault by a foreign government?
The technology to spread disinformation, and to counter disinformation, has changed rapidly over the past five years thanks to social media and a more connected world. It will certainly evolve even more quickly in the years to come.
The United States needs — and is quite capable of — standing up a USIA on steroids. It has legions of bright, young citizens who are comfortable with social media and the means to disseminate it. Silicon Valley, and the other centers of innovation in America, are another incredible asset that no Eastern European nation could hope to match. Automation and big data analytics, for example, could be applied to root out and identify fake news faster than a human analyst.
There is good news and bad news. Part of the National Defense Authorization Act signed by President Obama in December included "The Countering Disinformation and Propaganda Act." The bipartisan legislation seeks to "improve the ability of the United States to counter foreign propaganda and disinformation from our enemies by establishing an interagency center housed at the State Department to coordinate and synchronize counter-propaganda efforts throughout the U.S. government."
The bad news is that authorizing isn't the same as funding. The Trump administration has signaled a détente with Russia. It has also put a federal hiring freeze in place and has vowed to sharply reduce the size of the government. These two actions are at odds with an effort to stand up a robust USIA on steroids. And that's too bad. American ingenuity, coupled with its advanced technology, could make mincemeat out of the Russian trolls.
Topics: Information Technology, Data Analytics, Open Technology, Intelligence and Surveillance