Uptick Expected in Ground Vehicle Market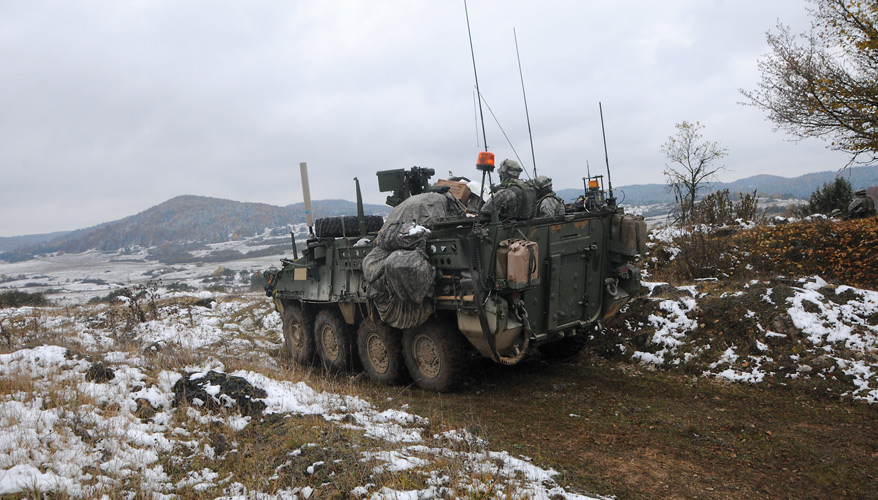 Photo: Army
With President Donald Trump promising "a great rebuilding of our Armed Forces," analysts at Avascent anticipate a significant boost for the military ground vehicle market.
The firm recently developed a detailed forecast of future years defense spending based partly on statements and proposals made by Trump's team and members of Congress. During his presidential campaign, the new commander-in-chief called for a major expansion of the nation's ground forces.
"Our forecast assumed that a larger Army will be a central priority for the Trump administration," said Doug Berenson, a managing director at Avascent who focuses on the defense and aerospace markets. He anticipates the Army will add about 40,000 active duty soldiers and three brigade combat teams between fiscal years 2018 and 2022.
Avascent predicts that the new administration will propose an Army budget of about $163 billion in fiscal year 2018, with a 2.3 percent compound annual growth rate through fiscal year 2022. That would include $11 billion for ground vehicles, with a compound annual growth rate of 5 percent across the future years defense program.
The additional BCTs will drive increased production of selected platforms, Berenson said. "A larger ground force … also requires equipment, not just people. Some of that added equipment will come in the form of resetting inventories that the department already has but … much of that will be new equipment and upgrades to existing equipment."
Relative to the Obama administration's 2017 future years defense plan, Avascent foresees a spending increase of 137 percent for Stryker modifications; 90 percent for M1 Abrams modifications; 23 percent for armored multi-purpose vehicles; 10 percent for the family of medium tactical vehicles; and 9 percent for joint light tactical vehicles.
The company does not expect rapid initiation of the future fighting vehicle program, however.
Berenson noted the political benefits that could come from a major boost in spending on ground vehicles.
"Our sense is the ground vehicles market offers a particular opportunity for the Trump administration to spur manufacturing jobs in parts of the country that were key to the president's electoral victory last fall," he said. "Upper Midwest states that went red include Wisconsin, Michigan, Ohio and Pennsylvania — and those states also have the bulk of the military vehicle industrial base."
Topics: Global Defense Market, Land Forces, Tactical Wheeled Vehicles