IARPA Hits Stride Funneling New Tech to Intel Community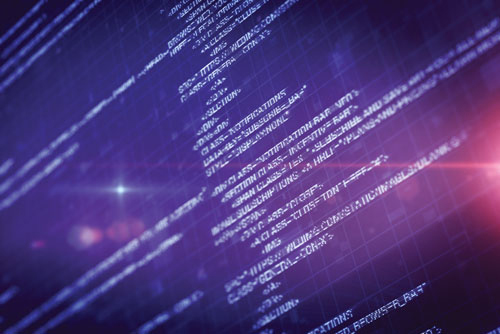 Photo: iStock
BETHESDA, Md. — The Intelligence Advanced Research Projects Activity, the spy agencies' technology incubator, celebrated its 10th year by transitioning a large number of programs to its clients, its director said Feb. 15.

Founded in 2006 under the office of the director of national intelligence, last year saw the kickoff of 12 new research programs, two new challenge prizes, 46 workshops with 2,700 attendees, 250 peer reviewed publications, and 22 technologies being transitioned to one of its client agencies.

It has worked with 500 organizations — half universities or small colleges, a quarter small businesses, and a quarter a mix of large companies, federal laboratories and federal agencies, Jason Matheny, IARPA director, said at the National Defense Industrial Association's Special Operations/Low Intensity Conflict conference.

It serves 17 intelligence agencies in the U.S. government. "Their problem sets are broad," he said. They involve everything from the hard sciences such as physics, biology and chemistry to political science and psychology with neuroscience, computing and engineering kicked in.

"The way that I used to describe this to my family was that we are the United States' version of Q Branch from the James Bond movies," he said. Except when his daughter came to visit on family day, she remarked that it was just a bunch of filing cabinets with contracts inside.

"We have outsourced Q Branch. … We fund the best and the brightest in academia and industry to solve our hardest problems," he said.

The agency modeled itself after the Defense Advanced Research Projects Agency because it was so successful, Matheny said.

Over the past decade, IARPA has emerged as the largest funder of academic research into quantum and superconducting computing. It also pours money into machine learning, speech recognition, imagery analysis, facial recognition, and automated video analysis.

About one-third of its budget is put toward human judgment programs. This field helps analysts make better assessments based on partial data or wrong information, Matheny said. "How can they make more accurate judgments quickly? How can they resist certain universal cognitive biases?"

"Ultimately, judgments in the intelligence community come down to a human being. We haven't automated analysis and we don't expect to automate that kind of analysis," he added.

Other technologies it's pursing include sensors that can pick up chemical traces from stand-off distances and in-place unattended chemical sensors that can be dormant for years, then "phone home" when it detects an agent. It's also looking at detectors for nuclear weapons and synthetic genomes in the environment.

"Very" quiet unmanned aerial vehicles and persistent undersea sensors are two other needs, he said.

New opportunities include the Janus program, which focuses on the hard facial recognition problem, he said. "Let's say you have faces that are covered, that are captured from an angle with very low resolution cameras or video." The goal is to piece together various images from multiple angles and try to compose a
composite facial image.

It's also looking into high-resolution 3D modeling created from overhead imagery. "Can you build a 3D model of not just a building, but an entire city with 5 centimeter accuracy?" If so, that could be helpful for special operators planning raids, he added.

It is also searching for knowledge discovery tools in multi-lingual domains. This is intended for languages for which there isn't a common automatic translation system such as those provided by Google.

IARPA prefers a competitive set up. It issues similar contracts in parallel to pursue the same technical goal. Multiple teams then research the same target. "We obsessively keep score. We spend about a quarter of our budget on testing and evaluation. And then we exercise options ... for the teams that are outperforming others," Matheny said.

This is stressful for the teams but results in more innovation, more quickly "in ways we don't see otherwise in federal contracting," he said.

"Prize challenges are one of the more cost-effective ways we have for funding innovation," he said. The organization has found hobbyists willing to solve problems for $10,000 prize purses. The competition levels the playing field for anyone who is able to participate.

Like DARPA, it issues broad area announcements that it always keeps open so it can rapidly provide seed money for those with good ideas. The "informal process" begins with as little as a paragraph describing an idea, followed by a phone call with a program manager. "The program manager has been trained to be brutally honest — to give a thumbs down on an idea that we don't want to see a full proposal on, or a thumbs up."

The phone conversation is key, Matheny said. "If the program manager tells you they really want to see a proposal, they really do want to see that proposal." Ninety percent who are asked for a full proposal go on to be funded, he noted. The more formal way of proceeding only resulted in 20 percent moving forward, he added.
Topics: Infotech, Information Technology, Cyber, Cybersecurity