Technica to Provide Air Force IT Services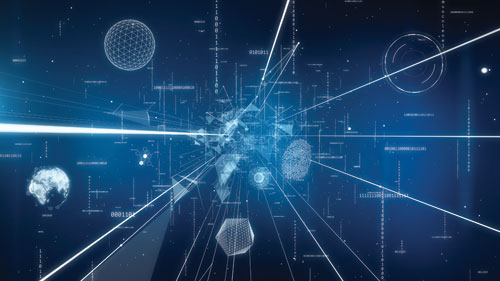 Photo: iStock
The Air Force has awarded a potential five-year, $224 million task order to Technica Corp. to fill the service's information technology needs.
Through the Air Force National Capital Region Information Technology Services contract, Technica — which is based in Dulles, Virginia — will support the IT systems of the service's headquarters, Air Force District of Washington, office of the secretary of defense and the Joint Chiefs of Staff, said Lenny Schaefer, the company's director of Air Force programs.
It will also support Air Force activities at the Pentagon, Joint Base Andrews, Joint Base Anacostia-Bolling and other locations within a 300-mile radius of Washington, D.C., he said.
"These customers range from operations-level military and civilian personnel to the highest senior leaders in the U.S. Air Force and DoD," he said.
The contract provides "the full spectrum" of IT services support, including a help desk, customer service technicians, break/fix services, voice system support, network center operations and more, he noted. The major support areas are program management, IT operations and maintenance, systems engineering and special project support.
Technica will also provide secure communications technology support to the National Military Command Center, Schaefer said.
"The NMCC is the communications nexus between our nation's war-fighters and the Pentagon, and is critical to maintaining command, control and situational awareness among our nation's highest leaders," he said.
Technica decided to pursue the contract based on its experience providing network and systems engineering support, IT services support and subject matter expertise to agencies including the Defense Information Systems Agency and the FBI, Schaefer said.
"The structure of the ... contract allows Technica to propose innovations through the life of the contract, and Technica will look to incorporate innovations and lessons learned from our support of DISA, FBI and other USAF programs," he said. These suggestions could include training on customer services principles to increase individual performance, or technology innovations such as a virtual desktop infrastructure and increased data optimization tools, he added.
The contract began in November and will run through July, according to the company. It has a base-year value of $41 million, plus four option years.
Topics: Air Force News, Cybersecurity