Hair, Toenail Clippings Could Detect Nuclear Smugglers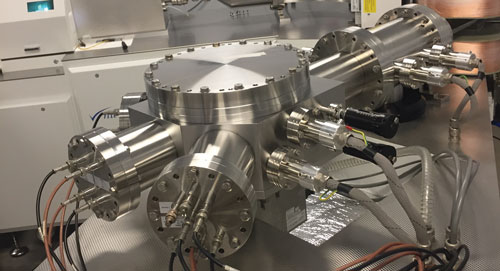 Equipment used to determine uranium contract
Photo: University of Missouri
One university has developed a technique that could help detect criminals smuggling nuclear materials by analyzing their toenail clippings and strands of hair.
If a person is suspected of having handled nuclear materials, officials often have to determine that by analyzing the results of a urine test, said John Brockman, an associate professor of research at the University of Missouri's research reactor center.
Urine can detect uranium exposure up to a few days or weeks after contact, he said. "That's great for an occupational exposure type of measurement … but if you were going to look at somebody who you didn't have a good history on, if they handled uranium six months ago, you wouldn't necessarily be able to tell that by measuring it with the urine analysis," he said.
Under a study funded by a grant from the Defense Threat Reduction Agency, Brockman and his team developed a procedure to analyze toenail and hair samples to determine if a person had had contact with enriched uranium up to a year before, he said.
During the study, researchers analyzed materials submitted from employees who worked at the Y-12 National Security Complex in Oak Ridge, Tennessee. The facility is one of six production facilities in the National Nuclear Security Administration's nuclear security enterprise.
The materials were chemically dissolved and then went through what is known as extraction chromatography to separate the uranium, Brockman said. The sample was then analyzed and its isotopic ratio measured. Based on that number, the university could determine if a person had handled nuclear materials recently.
Besides nuclear smuggling, the technique can also be employed in treaty verification efforts, he said.
"Let's say that a country decided to restart its centrifuge enrichment plant," he said. "You might be able to tell by looking at the personnel whether or not they've been handling enriched uranium when they said that they haven't had the plant turned on."
It could also be used during nuclear accidents to determine if a local population was exposed to enriched uranium, Brockman said.
"After Fukushima, what if people were exposed to enriched uranium coming from the accident itself?" he said. "In those cases, you can come back and monitor those people months or longer after the accident and determine whether or not they had come into contact with the uranium from the reactor core."
Topics: Alternative Energy