College Develops Center for Technology Incubator (UPDATED)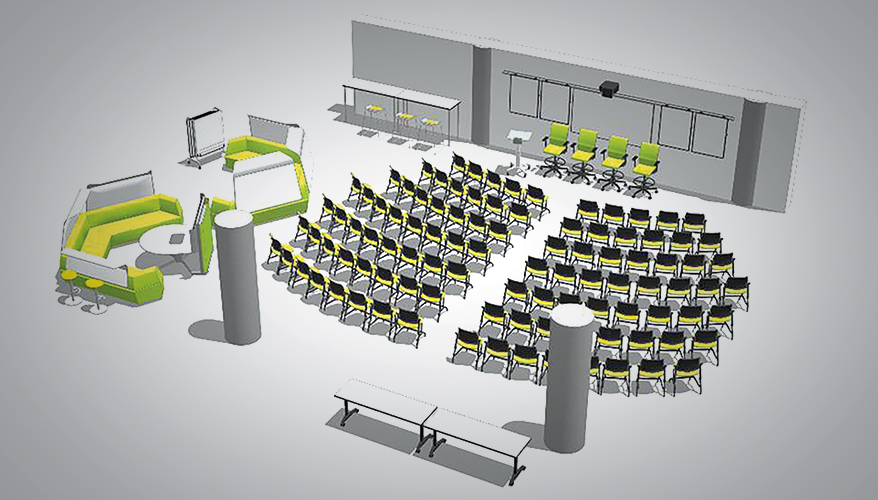 Velocity Center sketch
Artwork: NAWC IH
An upcoming facility in Maryland is expected to become a hub of innovation for industry, the Navy and university students.

The College of Southern Maryland recently announced the construction of its Velocity Center, which will include a research center, technology incubator and education facility for its patrons.

It is expected to be 20,000 square feet and will contain features such as a cybersecurity laboratory, space for the university's robotics team and room for industry. The Navy will occupy about 5,500 square feet and serve as an "anchor tenant," said Tommy Luginbill, director of the Entrepreneur and Innovation Institute at the college. Luginbill is also the program coordinator for the school's business management program.

"They were very, very big on the idea of having their own space to do what they want to do [with] their own projects," he said of the Navy. "They were also big on the idea of having an open field. They wanted tall ceilings and they wanted a wide area in the center of the building so that they could host events."

The center is scheduled to open sometime in 2018 in Indian Head, Maryland, he noted. The university and Navy would have their own spaces in the center, Luginbill explained, and there would be offices for defense contractors.

This format will allow the groups to collaborate on a variety of projects, he said. However, technology developed in the facility may have "dual usage," meaning they can be leveraged in both the military and commercial sector, he noted.

"If you get these scientists in there who are the ones creating these things, and you get these students in there who are young and maybe looking at the world a little differently ... they might say, 'Well, your [3D-printed] wrench is a great idea, but have you ever thought about using your ... technology for things like fidget spinners?'" he said.

The facility could also help the town retain its young engineers, who may otherwise choose to relocate to urban areas in search of jobs, he noted.

The Velocity Center cost is approximately $1.25 million, according to a news release.
UPDATE: This story has been updated to reflect new funding information.
Topics: Research and Development