Carrier-Landing System Could Be Used for Ground Runways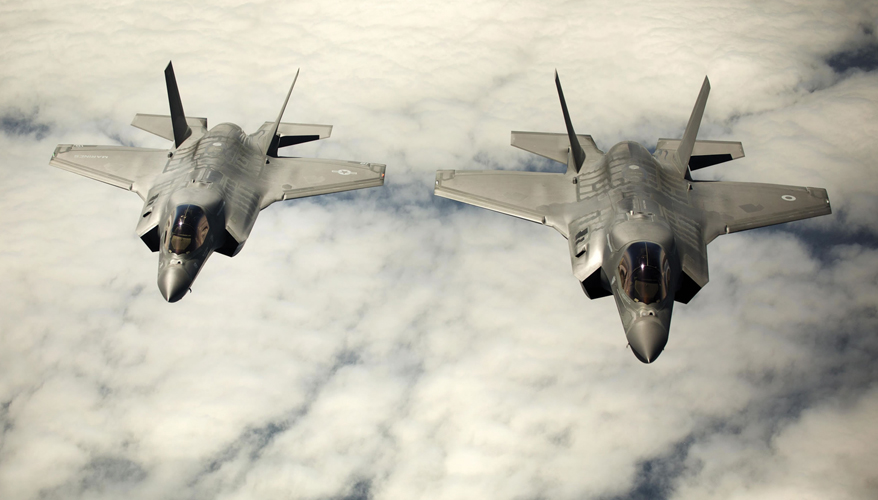 JPALS is currently used on the F-35B
Photo: Marines
Raytheon is proposing to employ its joint precision approach landing system — which is used for landing aircraft on carriers — for ground-based missions.
The system, known as JPALS, is used to help pilots land airplanes in challenging conditions, such as bad weather or at night, said Brooks Cleveland, a business development consultant for Raytheon.
The software is currently being used onboard the B and C variants of the F-35 joint strike fighter. However, Raytheon wants to expand that to aircraft that land primarily on the ground, such as the F-35A, he said during an interview at the Air Force Association's Air, Space and Cyber Conference, which was held in National Harbor, Maryland.
"It would just be seamless so the pilot looks at the same thing every time he is landing" whether he is landing on an aircraft carrier or in a desert, he said.
While JPALS isn't used by the Air Force, the software is already in the F-35A, Clevland said. Lockheed Martin just needs to turn it on and complete some testing, he added.
Raytheon wants to see the system employed by the Air Force, Army, Navy and potentially foreign allies, Cleveland said.
JPALS is rapidly deployable, he said. The hardware needed for the system can be mounted on a Humvee with a trailer attached and dropped from a C-17, he added.
Airplanes all over the world fly with software known as the instrument landing system, or ILS, which also helps aircraft land. The issue with ILS is that it requires the installation of an antenna at each end of a runway, Cleveland said.
"That's a lot of logistics involved, a lot of man hours working on it," he said. "If you want to do something like this, where you put it in a temporary location or rapidly deployable location, it takes a lot of work."
JPALS, on the other hand, can control 50 different aircraft approaches out to a 20-mile radius, he noted.
Raytheon hopes to have a demonstration vehicle ready for testing within the next year, Cleveland said.
Topics: Air Power