VIEWPOINT DEFENSE CONTRACTING
An Alternative to Acquisition Business as Usual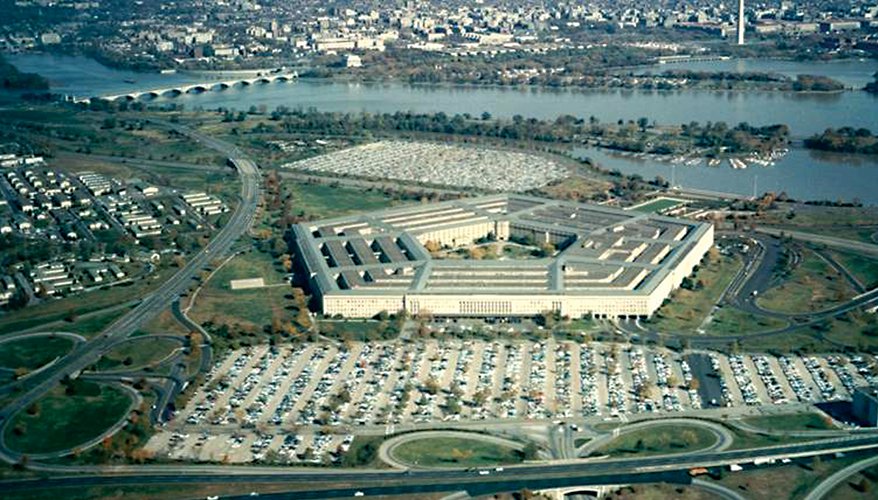 Photo: Defense Dept.
Cries for acquisition reform can be heard in the speeches of senior Defense Department leaders and members of Congress. There is much wringing of hands over the slow pace and high cost of fielding defense systems.
There are concerns that the American defense establishment is not accessing innovations as rapidly and effectively as it should. Mixed in with the speeches, articles and internet blogs are occasional references to "other transactions." There is but slight evidence that the potential of innovative contracting techniques like "other transactions" is actually understood by those calling for reform.
All the elements needed to create a responsive alternative to the traditional system exist. They were described in "Other Transaction Contracts: Poorly Understood, Little Used" published in the June edition of National Defense. That article described some of the characteristics of contracting authorities found in sections 2371, 2371b and 2373 of title 10, United States Code. This article describes how authority to use other transactions is currently available to create an alternative acquisition system.
The first question is whether there is a need for an alternative to the traditional system under the Federal Acquisition Regulation and Department of Defense Instruction 5000.1, The Acquisition System. Unfortunately, asking this question is exactly where reform breaks down. Many influential practitioners of the traditional system just below the most senior levels and at mid-levels don't really believe an alternative is necessary.
Despite decades of unsuccessful attempts at tweaking or fine-tuning the system through so-called acquisition reform, many career bureaucrats and military acquisition professionals believe nothing more than selective and minor adjustments may be needed. Senior leaders rely on these seasoned acquisition professionals to carry out their calls for reform. The result is that nothing profound happens.
The fine-tuning approach has been tried repeatedly since the 1970s and even earlier. In 1986 the Packard Commission asserted that defense systems take too long and cost too much. In the 1990s, several rounds of acquisition reform legislation repealed, amended and enacted a large number of laws. This might have been considered going beyond fine-tuning, but all this activity was in the basic construct of the existing system.
Additional reforms have been implemented in the last 10 years. Defense systems still take too long and cost too much. In fact many "reforms" merely added to the complexity and arcane nature of the system. The unique business processes and related overhead required by the traditional system isolate the defense industrial base from the much broader and often more innovative national industrial base.
The people and organizations that have a vested interest in preserving the traditional system are too numerous to simply abolish the system overnight. Moreover, such an approach could involve serious disruption and dislocation. Is an alternative system needed? Yes, but the track record of reform so far is abysmal.
The Packard Commission did not expressly call for an alternative system, but it did suggest key elements of an improved approach. These included a greater emphasis on prototyping; increased use of off-the-shelf government and commercial components; closer connection of operational testing and development; and avoiding "gold plated" requirements. Attempts to establish agile or rapid acquisition incorporating some of these suggestions have had limited success over the years.
Recommendations for new acquisition approaches including an alternative system have appeared in a number of studies; three came out in 2009. Two were documented in Defense Science Board reports — "Buying Commercial: Gaining the Cost/Schedule Benefits for Defense Systems" and "Fulfillment of Urgent Operational Needs." Both called for increased use of other transactions and the latter expressly called for an alternative system. The title of a study sponsored by the Naval Postgraduate School asked: "Injecting New Ideas and New Approaches to Defense Acquisition: Are Other Transactions an Answer?"
Despite this, other transactions went into a decline from which there has only recently been a modest recovery with no attempt to create an alternative system based on them.
"Elements of an Alternative System – (1) Science and Technology, Section 2371 of title 10, U.S. Code" applies to basic, applied and advanced research. Agreements can be awarded to profit-making companies, defense or commercial in orientation, non-profits, academic institutions, government agencies or other types of entities. Single and multi-party agreements can be negotiated. The Federal Acquisition Regulation, assistance regulations, and related instructions do not apply. This permits a flexible, goal-oriented freedom of contract method of contracting. Agreements can be fully funded by the government, jointly funded by the government and one or more private partners, or unfunded involving only an exchange of resources. Agreements can provide for the government to receive funds and those funds can be applied to conduct additional research.
This incredibly flexible and obviously highly useful contracting method was used to obligate hundreds of millions of dollars per year in the 1990s. The undersecretary of defense for acquisition, technology and logistics personally signed the 100th agreement entered into using this authority. And today? The authority is essentially moribund. It goes unused.
Top level leaders no doubt presumed that their subordinates would value the flexibility offered by other transactions and effectively implement it. However, a lack of leadership from senior career acquisition professionals has led to a dearth of knowledge at the working level, and business as usual prevails.
Additionally, the department promulgated an arcane and somewhat confusing regulation applying to a small fraction of potential section 2371 other transactions, which are called technology investment agreements. This was an attempt to stovepipe and box other transactions used for assistance when they also included a patent rights clause that varied from the standard government clause. Very little of defense science and technology is conducted as assistance; it is generally mission-oriented. Unfortunately, many lawyers and agreements officers in the department assume technology investment agreements regulations apply to all section 2371 other transactions.
Another obstacle involves the failure to understand the practicability standard in the statute. Cost-sharing and competition are both baselined but subject to a practicability proviso. Competition is standard in most Defense Department science and technology awards and should not be an issue.
Cost-sharing is another matter. Not knowing the history of other transactions, bureaucrats see this as a major hurdle. In fact the very first section 2371 other transaction involved neither cost-sharing nor competition. The deputy secretary of defense testified in support of the agreement before the Senate Armed Services Committee. Practicability means if cost-sharing helps the project, do it. If cost-sharing precludes or inhibits the project, waive it or reduce it. Consider factors such as commercial potential, primarily defense market, start up or well-funded company and so forth. Even the department's rather restrictive "Other Transactions for Prototypes Guide" says "the government should not generally mandate cost-sharing for defense-unique items."
Section 2371 other transactions should be the default method for conducting basic, applied and advanced research. There is obvious overlap between the authority of section 2371 to carry out basic, applied and advanced research and the authority of section 2371b to engage in prototype projects. However, guidance attempts to limit section 2371b to a box called acquisition, a word not appearing in the statute. This is contrary to the flexibility of section 2371b where, for example, under its predecessor statute, a contractor not passing a down-select in the advanced short take off/vertical landing F-35 lead-in project was allowed to proceed to the next phase via an unfunded agreement; the agreement in other respects being similar to a funded agreement.
Section 2371b authorizes the secretaries of military departments, director of the Defense Advanced Research Projects Agency and other officials designated by the secretary of defense to "carry out prototype projects that are directly relevant to enhancing the mission effectiveness of military personnel and the supporting platforms, systems, components, or materials proposed to be acquired or developed by the Department of Defense, or to improvement of platforms, systems, components, or materials in use by the armed forces."
This authority is expressly related to section 2371, and therefore the Federal Acquisition Regulation and related procurement statutes and regulations do not apply. The broad scope of the authority means that it applies to many of the capabilities the Defense Department needs. The original other-transaction prototyping authority — section 845, Public Law 103-160 — was expressly aimed at defense contractors. This was confused in 2000 when an amendment required significant participation by a non-traditional contractor, cost-sharing or the existence of special circumstances.
The special circumstances proviso has seldom been invoked. It applies generally to business arrangements that vary from normal cost reimbursement contracting for a defense contractor. This could include structuring a series of payments based on achievement of observable milestones rather than reimbursing incurred costs; or, reimbursable arrangements where reimbursement for one or more phases of a project is based on lower rates applicable to independent research-and-development efforts rather than fully reimbursable under standard rates. These should be formally recognized as special circumstances.
A variety of other arrangements that vary from standard contract types described in Part 16 of FAR or have other unique characteristics would also qualify as special circumstances.
A corollary authority is found in section 2373 of title 10. It authorizes the office of the secretary of defense and the services to purchase a variety of key technologies and products for experimental purposes. The Armed Services Procurement Act and Federal Acquisition Regulation do not apply if quantities are limited to those necessary for experimentation, technical evaluation, to assess operational capability or safety, or to maintain a residual operational capability.
As in the case of section 2371, there is considerable overlap between this authority and section 2371b. It contains no proviso for significant non-traditional participation, cost-sharing or a finding of special circumstances.
Given an enlightened interpretation of the statutes, projects conducted under these authorities should be attractive to both traditional and non-traditional firms. Currently, these authorities are typically used in consortia arrangements or as niche authorities in special circumstances. They have, however, been successfully used in major programs such as evolved expendable launch vehicles, Global Hawk and joint unmanned combat air systems. When conducted as technology demonstrations, they have allowed technologies to mature before being transitioned into a formal major acquisition program of record.
The National Defense Authorization Act of 2017 added a section to 10 U.S.C. 2371b, "which provides that a follow-on production effort may be awarded to performers who successfully complete a prototype project that has been competitively awarded. Award instruments may be a new or modified other-transaction agreement, a FAR contract awarded without competition, or a contract awarded under a system to be created by the secretary of defense."
The lack of interest and lack of leadership in other transactions by senior procurement bureaucrats is palpable. The revised "Defense Department Guide for Other Transaction Prototype Projects" was not issued until more than a year after follow-on production was authorized by statute. It carries one brief reference to this powerful new provision buried in a section called "Follow-On Activities." Clearly new wine in old bottles is not a good plan. Despite this, elements within the department are in the process of utilizing this authority.
All the legal authorities necessary to create an alternative to the slow, bloated, unresponsive and expensive traditional system for acquiring defense capabilities are in place.
What is lacking to implement that alternative is leadership. Leaders must not merely say to the usual suspects on their staffs "go do it." The acquisition bureaucrats have shown they are incapable of effectively reforming the system. Top leadership must create empowered organizations filled with intelligent, educated and motivated individuals who realize that acquisition risk is not missing some procurement metric but failing to get needed capabilities into the hands of war-fighters when and in the quantities needed. ND

Richard L. Dunn is an independent consultant providing advice on the implementation of technology in the military and civil sectors through innovative means. He is also the founder of the Strategic Institute for Innovation in Government Contracting.
Topics: Viewpoint, Contracting, Defense Contracting, Defense Department