Annual I/ITSEC Conference Kicks Off in Orlando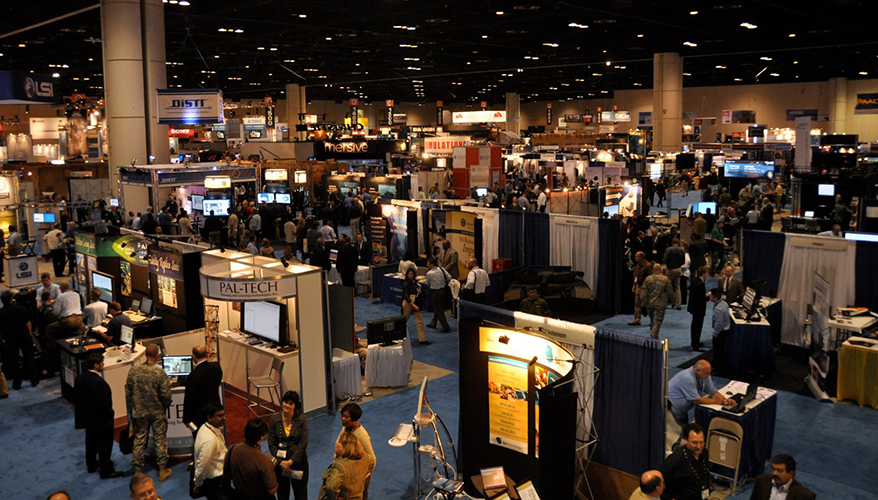 Photo: NDIA
With the training and simulation market poised for growth, the National Training and Simulation Association is preparing to kick off its annual convention.
More than 15,000 attendees are expected to flock to the Orange County Convention Center for this year's Interservice/ Industry Training, Simulation and Education Conference. Around 500 companies will exhibit.
The convention — which is held annually in Orlando, Florida — will feature high-profile speakers such as Gen. David Perkins, the commanding general of the Army's Training and Doctrine Command, and Adm. Bill Moran, the vice chief of naval operations.
Retired Rear Adm. James Robb, president of NTSA, an affiliate of the National Defense Industrial Association, said the theme of this year's event is "Harnessing New Technologies to Win in a Complex World."
"[We operate in a] technology-rich kind of environment these days and there's an awful lot of progress being made in certain emerging technologies," he said.
For this iteration of the show, there is a large emphasis on how big data and artificial intelligence can be employed in training systems, he noted.
"What we're really studying is how we can … bring data that's collected from training exercises and bring it back in to replay, improve performance and give feedback to the trainees," he said. "The emphasis is improving the training in whatever way we can with data analysis."
I/ITSEC is occurring at a time of increased growth for the training and simulation market, according to multiple studies released this year.
Much of that can be attributed to readiness issues throughout the U.S. Armed Forces, Robb said. "Every service would tell you there … [are] great challenges in readiness," he said.
Increased training is one way to combat those issues, he said. Additionally, while the United States is still engaged in conflicts around the world, many warfighters have come home and require continued training.
"A lot of the folks have come back and now it's, 'How do you keep those skill sets going at home base?'" he said. "It's a big deal."
At the same time, simulation-based training can provide the military with better efficiency as opposed to only using live training, he noted. "We're not replacing live training, we're just saying … [let's] prepare the student to engage the live training at a much higher skill set."
The military is also reaching out more to young officers who grew up using computers and playing video games as it develops new training systems, he said.
"There is a true desire to capitalize on all the skill sets that are being built into 'digital natives,'" he said. "The youth that come up today started out with … video games and they are used to this kind of feedback and engagement with digital activities. So all the services are very strong in endorsing and engaging how they can best transform their education and training systems. … There's a lot of investment going on there."

I/ITSEC takes place Nov. 27 through Dec. 1. Follow National Defense Magazine on our website or on Twitter at @NationalDefense this week for continued coverage of the show.

Topics: Training and Simulation, Simulation Modeling Wargaming and Training