Industry Developing New Social Media Simulation Tools for Military Analysts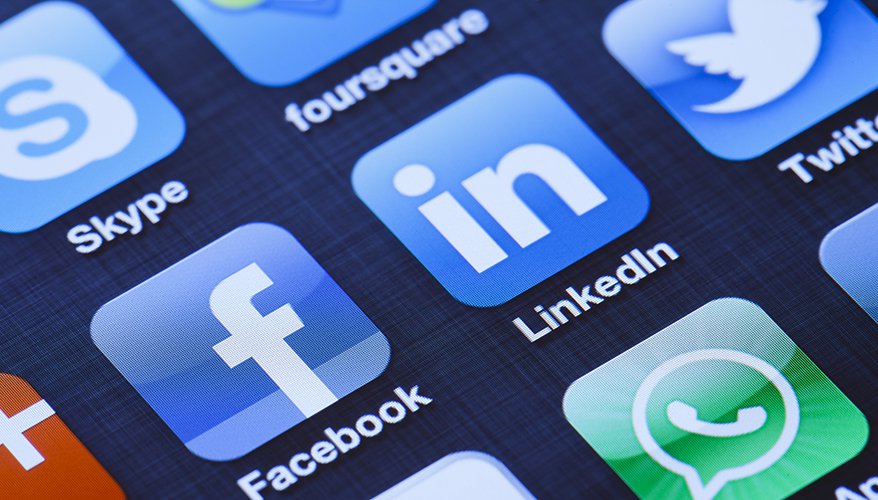 Photo: Getty
As Black Hawk helicopters transported Navy SEALs to Osama bin Laden's compound in Abbottabad, Pakistan, in 2011, an IT consultant working late into the evening heard the spinning of the aircrafts' rotors.
To hear choppers flying at that hour of the night was unusual, so he went to Twitter to share his thoughts: "Helicopter hovering above Abbottabad at 1AM (is a rare event)," he said from his handle @ReallyVirtual. A few minutes later he fired off another tweet, "Go away helicopter ­— before I take out my giant swatter."
Sohaib Athar was unknowingly live-tweeting a covert raid to take down one of the most sought-after terrorists in the world.
Since then, social media has only become more intermingled with military operations. Not only can average citizens tweet about them in real time, but military analysts can now also use platforms such as Twitter to find nuggets of information about persons of interest, or gauge the political temperature of a region. To meet that demand, industry is developing new training software to help analysts better comb through piles of data taken from websites like Facebook and Reddit.
One such system is SimulationDeck, a software platform developed by Nusura, a Denver-based technology company. The system is able to replicate traditional media such as radio, television and newspapers, along with web platforms including Facebook, Twitter and YouTube.
"We talk about it a lot as the internet in a box," said Mark Amann, Nusura's CEO. "We took a lot of the common social media [websites] and emerging digital technologies and put them in a hardened and private place online."
Organizations can practice using social media for crisis response and military and intelligence operations, he said.
SimulationDeck has its own versions of popular websites. Instead of Facebook, it has SimBook. Instead of Twitter, it has BleatDeck, he said.
Nusura is able to replicate social media posts from real-world events to help train users. One example could be the Petya/NotPetya ransomware virus that struck earlier this year, or the Arab Spring, Amann said.
The company works with the U.S. military, the Department of Homeland Security and state and local emergency management agencies, he added. Nusura has participated in two exercises with U.S. Southern Command, including Integrated Advance 2017, and a mass migration exercise in 2017 with the government of Panama called Panamax.
Nusura is able to create new content or pull in real posts from the internet, he said.
"Where we're going in the future is to be able to dynamically pull real-world content" into SimulationDeck, he said. "There are a lot of challenges that we have to confront to … [do that] because much of our customer base, from DoD to DHS, to civilian state and local agencies, have significant concerns about personally identifiable information."
The company must scrub personal information from posts before they can be used. That takes a lot of man-hours, he said. It hopes to create an automated solution soon.
Cubic Global Defense, working under a Defense Advanced Research Projects Agency contract, has also developed a platform that can be used to train military analysts, said Michal Simek, senior program director at Cubic's subsidiary Intific.
The social media analytic replication toolkit, or SMART, is primarily operated on the Amazon cloud server and is offered as a service, he said. That allows the company to continuously update the system with new tools.
It replicates social media websites such as Twitter and Facebook and others like Craigslist. There are plans to eventually include Instagram and the messaging app WhatsApp, Simek noted.
"It's starting to replicate more and more sites," he said.
The company uses the product primarily to assist customers with exercises, he added.

SimulationDeck (Nusura)

VATC's digital media replicator is used during a recent military exercise. (VATC)

"When an exercise is about to go forward, … we do a scrape of the internet data which we then anonymize," he said. "We don't actually take people's names and put them out there for people to train with."
Cubic then securely creates a custom "sandbox" for each exercise and generates a script that helps the user train for a certain objective, Simek said.
Users can then scour SMART to find out what caused a particular event to happen, he said.
"It's not as simple as doing a search and going, 'Oh yeah, here's the thing that caused the event,'" he said. "You actually have to use the tools that you use as an analyst in the military."
Cubic has secured multiple contracts with the Pentagon for the system, but Simek declined to discuss specific details. The company is pursuing opportunities with Australia, the United Kingdom and Singapore, he noted.
VATC, a Tampa, Florida-based defense company, is also in the social media training business. Its digital media replicator system, under its EPIC Ready line of products, doesn't simulate social media, but replicates it, said Sara Moola, the company's CEO.
VATC's vision "is to actually replicate, not simulate … the operational environment as much as possible for the operator in the training and exercise environment," she said. The company takes real information from a certain area and injects that into its system, she added.
"That means that if you want to train in an area in Africa, you can actually extract that specific area of interest and have that … feed going into the exercise, which is in a closed environment," she said.
The system is platform-agnostic and can be used on a laptop or a tablet, she added.
The digital media replicator was recently used during the Flintlock 2017 exercise in Africa. The event brought together 2,000 military personnel from 24 African and Western nations.
VATC used its system in Chad, where it took a set of Twitter feeds and injected it with information about a person of interest, said Tony Perez, director of VATC's EPIC division.
If "the person they are looking for is named Fred Martinez, we'll inject tidbits" of information about him into the system, he said. That could include the name of his wife or family members, or information about his property such as a boat. "Then we put those out there so the intel units can look and … use that as training and try to find that needle in the haystack, so to speak," he said.
The company can also input positive messages into the system, Perez added.
During the exercise, the U.S. Agency for International Development "wanted us to [send] positive tweets out," he said. "They wanted actually to put tweets out that say, 'Hey, we're delivering … water out to these folks, and we want people to know that we are doing a good thing for the public.'"
The system was able to create chatter about the deliveries, he said.
Mike Vaughn, VATC's chief operating officer, noted that the company would use its system at eight large exercises and numerous smaller events in 2018.
This type of technology will only become more popular as time goes on, Amann said.
"We've barely cracked the surface," he said. Data found on social media can be used for a variety of missions including psychological operations, intelligence gathering and public affairs, Amann added.
"It has myriad applications, and I think people are seeing now — especially [with] everything from the Arab Spring through Hurricanes Harvey, Irma and Maria — how important this information is," he said.
Without systems such as SimulationDeck or other social media replicating software, military analysts will not be able to realistically train for certain situations, he said.
Paul Scharre, director of the Technology and National Security Program at the Center for a New American Security, a Washington, D.C.-based think tank, said social media is increasingly becoming an important component of warfare.
"There is this whole new information landscape that is layered on top of the physical world that we need to be paying attention to," he said. "It's vital for information about what's happening among the population, but also for information that others might have about U.S. troops."
The military must be able to monitor websites to see if something is trending that might be harmful to a mission so they can respond in a timely fashion, he said.
The Defense Department needs to invest more funds into tools and platforms that can help military officials monitor social media and also understand its implications, but the Pentagon's antiquated acquisition process is an obstacle to that, Scharre said. The Army, in particular, has struggled in this regard, he said.
Topics: Training and Simulation, Infotech, Information Technology