Air Force Official Anticipates High Price Tag for New 'Family of Systems'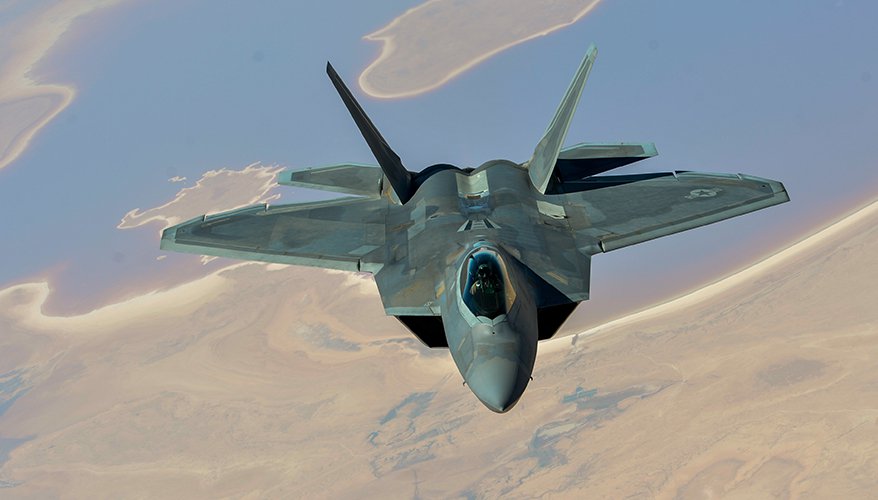 The U.S. military is looking ahead to next-generation systems to succeed the F-22.
Photo: Air Force
The Air Force will need funding on par with Reagen-era defense spending levels to acquire the capabilities it needs to maintain air dominance, a top service official said Nov. 20.
The service has long cited the need to upgrade its fighter jet fleet to counter foes in an increasingly contested environment. As China, Russia and other nations modernize their forces, one option to maintain U.S. military superiority in the 2030s and beyond is to develop a new family of systems for air-to-air combat against advanced adversaries, said Air Force Gen. Mike Holmes, commander of Air Combat Command.
Part of that envisioned family of systems would include a next-generation penetrating counter-air platform because "we believe that you have to go fight the enemy in their airspace if you want to make air superiority work," he said Nov. 20 at an event hosted by the Mitchell Institute for Aerospace Studies in Arlington, Virginia.
Pentagon officials have noted the importance of developing long-range systems that can overcome adversaries' increasingly sophisticated air defenses. A new B-21 stealth bomber is currently under development and is expected to be fielded in the mid-2020s. But Air Force officials have been looking beyond that toward sixth-generation fighter concepts and other penetrating counter-air capabilities that would be even more sophisticated than fifth-generation platforms.
Such a modernization effort is expected to come with a high price tag. Holmes said maintaining the Air Force's dominance of the skies would require the government to match funding levels from the 1980s military buildup under then-President Ronald Reagan.
"I don't see a shortcut to doing it," he said. "However you decide to go after it, whatever path you choose to go after maintaining that air superiority option, it's going to cost about the same as it did 30 years ago to be able to do it."
Meanwhile, the Defense Department is facing a so-called modernization "bow wave" in the 2020s. Competing priorities, such as buying new nuclear weapon systems and naval platforms, could limit the amount of funding available for a new penetrating counter-air family of systems, analysts have noted.

As it prepares to face the future operating environment, the Air Force must also focus on suppressing and destroying enemy air defenses and improving its electronic warfare capabilities, Holmes said. At the same time, the service must examine what future upgrades will be required for the F-35 joint strike fighter.

Incorporating light attack aircraft into the Air Force's fleet might be an option for taking pressure off its existing fourth- and fifth-generation fighters, he said.

"It would be more affordable, but it also frees up . . . [more capable] platforms to be able to focus on fighting in a contested environment or focus on fighting against regional adversaries, and build the skills and the experience they need to prevail there decisively," he said. "But it also depends on additional money."
Topics: Acquisition, Air Force News, Technology Tomorrow, Air Power, Aviation