Training Investments Expected to Shift to Simulations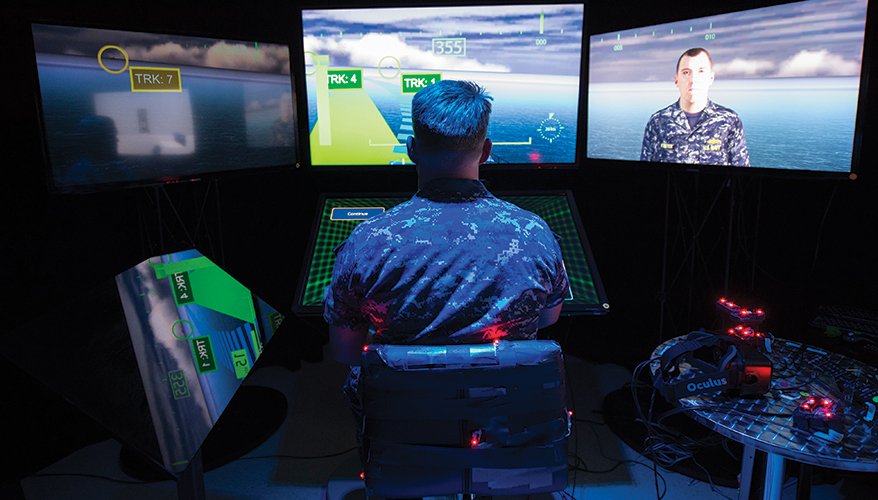 Photo: Defense Dept.
Funding for live, virtual, constructive training programs will remain on an upward trajectory as the U.S. military looks for less expensive ways to prepare troops for battle, one analyst said.
Such training relies heavily on simulators and other "synthetic" technologies to complement or supplement the work that troops do on physical training ranges.
The Pentagon spent close to $400 million in 2015 on LVC programs. That amount is expected to increase to about $550 million by 2021 — nearly a 40 percent bump, said Michael Blades, North
America director of research for Frost & Sullivan's aerospace, defense and security division.
"The biggest thing that's driving it is dollars," he said. "They're trying to figure out how we can provide more readiness with the money that we have. … There has been a big transformation from live to virtual."
It costs much less to use electricity to power virtual reality devices than it does to buy fuel or other items for live training, he noted.
"There's a huge trend that's going to keep continuing," he said. In the coming years, military officials will maximize the use of simulators and "minimize that purely live component because that's the most costly component," he added.
Advances in simulation capabilities are expected to accelerate this trend.
"Because of the realness and the immersion that you get with these new technologies … [they are] increasingly more capable of training folks without having to use the actual" aircraft, tank or vehicle, he said.
The Defense Department has no intention of completely eliminating live training, officials have noted.
"You need to validate the weapon system. Soldiers need to be confident in it," Lt. Gen. Michael Lundy, commanding general of the Army Combined Arms Center, told reporters at the Association of the United States Army's annual convention in Washington, D.C.
However, the U.S. military wants to be good stewards of taxpayer dollars, he said, noting that live rounds are expensive. Conducting more training in a virtual environment makes sense because it reduces the amount of money spent on ammunition and other live training requirements, he said.
Blades also expects augmented reality to be a growth area because it enables troops to see through digitally-created objects.
The technology has been widely displayed at the annual Interservice/Industry Training, Simulation and Education conferences hosted by the National Training and Simulation Association — an affiliate of the National Defense Industrial Association — he noted.
"This last one I went to had a lot more Microsoft HoloLens and those kinds of see-through things," he said. "There's a lot more … momentum in that direction on the training side."
Topics: Training and Simulation, Budget