Exercise Showcases Undersea Warfare Tech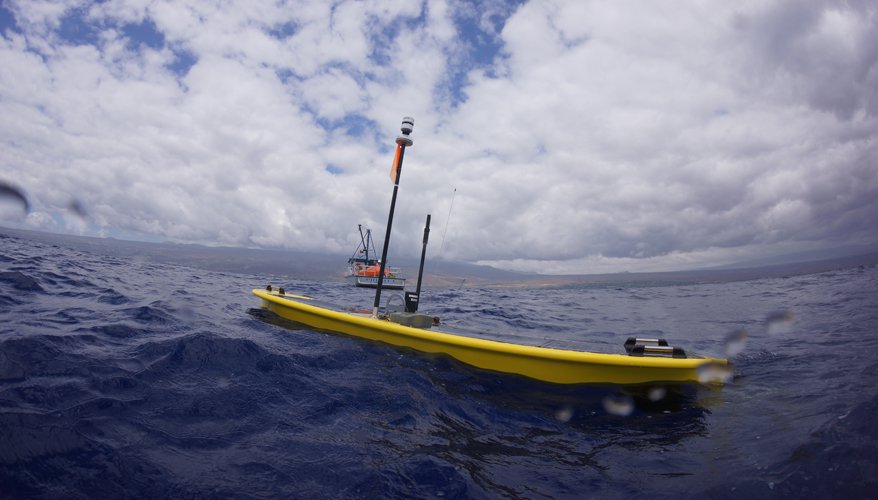 Photo: Liquid Robotics
Northrop Grumman and a team of industry partners demonstrated a seabed warfare mission using a slew of unmanned systems at the Navy's recent advanced naval technology exercise, a company official said.
ANTX — which took place in August in Panama City, Florida, and Newport, Rhode Island — drew defense industry participants from across the country to show off new unmanned underwater vehicle technology.
Northrop, working alongside companies such as Huntington Ingalls, Battelle, Liquid Robotics and Riptide, demonstrated a collaborative seabed warfare mission, said Jeff Hoyle, director of undersea warfare at Northrop Grumman Aerospace Systems.
"We are trying to showcase our ability to take multiple existing vehicles, integrate [an] autonomous command-and-control capability that Northrop Grumman has developed and show how we can do that in an end-to-end mission integration fashion," he said.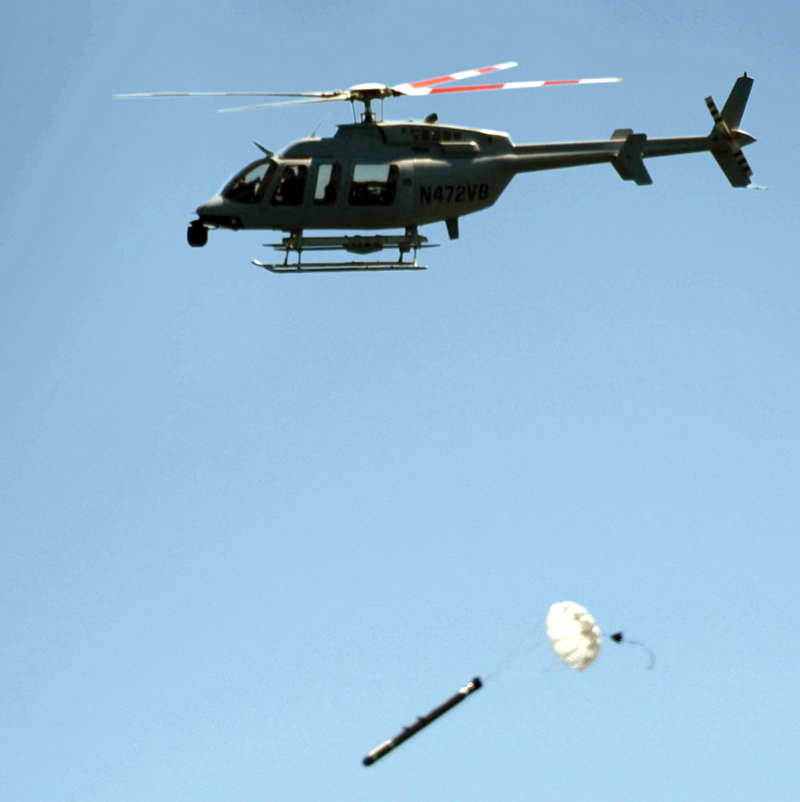 Industry conducted a cross domain demonstration at ANTX. (Northrop Grumman)
During one mission, a manned Bell 407 helicopter — which acted as a surrogate for a Northrop unmanned FireScout — provided overwatch as it flew over St. Andrews Bay in Panama City, he said. On the surface, two Liquid Robotics Wave Gliders traversed the water to provide situational awareness. Under the sea, a Huntington Ingalls and Battelle Proteus unmanned underwater vehicle patrolled the waters and served as a mother ship for a REMUS 100 autonomous underwater vehicle and two Riptide systems equipped with a variety of sensors. On the ground, Northrop coordinated the test using its advanced mission management and control system.
The first task required Proteus to launch the REMUS vehicle, which then searched the seabed floor with a synthetic aperture side scan sonar looking for any simulated enemy infrastructure, Hoyle said.
The companies also did surveillance missions and conducted an experiment with a UUV that was equipped with a simulated weapon, he added.
Seabed warfare is an emerging mission area for the Navy, Hoyle said.
"The future [of] warfare is going to need to be multi-domain," he said during a phone interview while at the event. "We need to be able to help the Navy fight future battles in air, surface and subsurface domains simultaneously with both manned and unmanned systems, and in particular they need to be able to address the seabed warfare mission from all of those domains."
Topics: Maritime Security, Navy News, Robotics, Robotics and Autonomous Systems