EMERGING TECHNOLOGY HORIZONS DEFENSE DEPARTMENT
Congress Must Support a Strong Military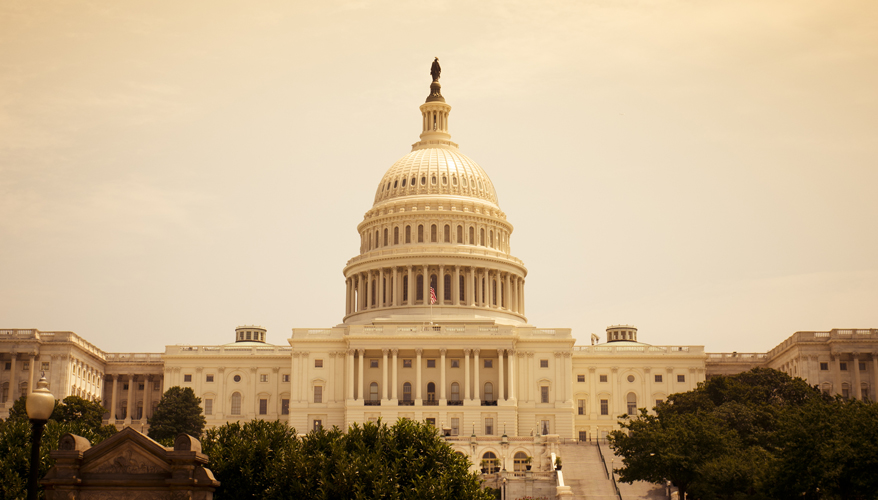 Photo: Getty
Once again, Congress is debating the federal budget. As is often the case, the heart of this debate is our national defense. While some argue the catalyst for this controversy arose in the last decade, in reality it dates back to the country's founding.
National defense is one of the only mandatory government functions prescribed by the Constitution. While most powers given to Congress are permissive, the Constitution unequivocally directs the federal government to "provide for the common defense." For example, Congress is permitted to collect taxes, borrow money and regulate commerce — but not required to do so. However, the Constitution directs the government to "protect each of them [the states] against invasion."
As Alexander Hamilton made clear in The Federalist Papers, the freedoms provided by the Constitution are predicated on a strong national defense. It is no surprise, then, the first budget crisis the nascent U.S. government faced was repaying the debts it owed to states and soldiers who fought in the Revolutionary War.
Over time, the permissive functions of government have grown and now far exceed national defense. Defense spending now represents roughly 15 percent of federal spending each year, while Social Security, Medicare and Medicaid make up around 50 percent.
Providing for the common defense can be an abstract concept. In real terms, the military employs over 2 million active duty, National Guard, reserve and civilian personnel. The military maintains over 5,000 installations, including 800 overseas. At the moment, more than 300,000 personnel are deployed overseas to protect America's interests. This forward presence is necessary for the military to respond to emergencies or acts of aggression at a moment's notice.
When we invest in our military, we are investing in preparation. The military is prepared to respond to emergencies, like earthquakes and tsunamis. It is prepared to fight terrorism and protect civilian populations. It is prepared to defend shipping lanes and the free flow of commercial activity that is the backbone of our economic strength. And if necessary, it is prepared to fight major world powers to protect our freedoms. This preparation — our ability and willingness to fight — serves as a deterrent, helping preserve peace and stability around the world.
This massive effort costs money. Approximately 25 percent of the military budget goes to paying military salaries and healthcare. About 45 percent supports ongoing operations, like training, fuel, food, and support. And 20 percent is spent buying equipment, while 10 percent is spent researching and developing future technologies.
Budgeting is always a balance between resources — taxpayer funds — and our national interest. Since 2013, there has been an arbitrary constraint on spending that has limited the funding available for government spending, including national defense. While there is broad support in Congress for removing this constraint, there is little agreement on exactly how to do so. Some want to see commensurate increases for other aspects of government, while others want to see increases in defense offset by reductions in other areas. The ongoing stalemate means the funding restrictions continue.
The military has only a few options for how to address budget restrictions. One option is to do less: conduct fewer operations and deploy fewer troops to fewer places. This has the consequence of ceding regional influence, hampering the ability to respond quickly to future events, and overall limiting U.S. power.
A second option is to do things slower: train less frequently and slow the rate at which equipment is repaired. This has the consequence of reducing the military's readiness, skills and ability to effectively respond when needed. If a ship undergoing repairs in dry-dock is delayed, it is unavailable to respond to a crisis.
A third option is to invest less, buying fewer new vehicles and aircraft and spending less developing new technologies. This has the consequence of leaving us reliant on equipment built in the 1970s and 1980s, or earlier, which are more expensive to maintain and were not designed for fights against modern, advanced adversaries.
Ongoing budget constraints have resulted in the military implementing all three options to varying degrees. While it continues to meet America's current commitments, it does so at the expense of future readiness and technological superiority. We are placing increasingly greater demands on aging equipment, while spending less on maintenance and modernization.
Eventually, this trend will have irreparable consequences. Among these will be an inability to perform critical functions, and the very real possibility that potential adversaries will be better trained and equipped with more sophisticated technologies.
When Congress asks: "How much national defense can we afford?" The real question should be: "Can we afford the consequences of failing to invest in our national defense?" If we want to maintain a preeminent military — consistent with our constitutional mandate — we must invest what is necessary, not simply what is politically tenable. Furthermore, we owe it to the men and women who serve to provide them with the best possible training and equipment.
As Congress wrestles with the budget, it should consider whether 15 percent of spending is sufficient for the nation's security — and the freedom it provides for the other 85 percent. Even in 1789, the Founding Fathers recognized that the new nation would only prosper if it was properly defended.
The answer to the current budget debate is clear: we must remove the harmful arbitrary budget constraints and return to providing our military the resources it needs to fulfill its mission.

Sid Ashworth is chair of the NDIA board of directors.
Topics: Defense Department