Army Moving to Improve Its Information Networks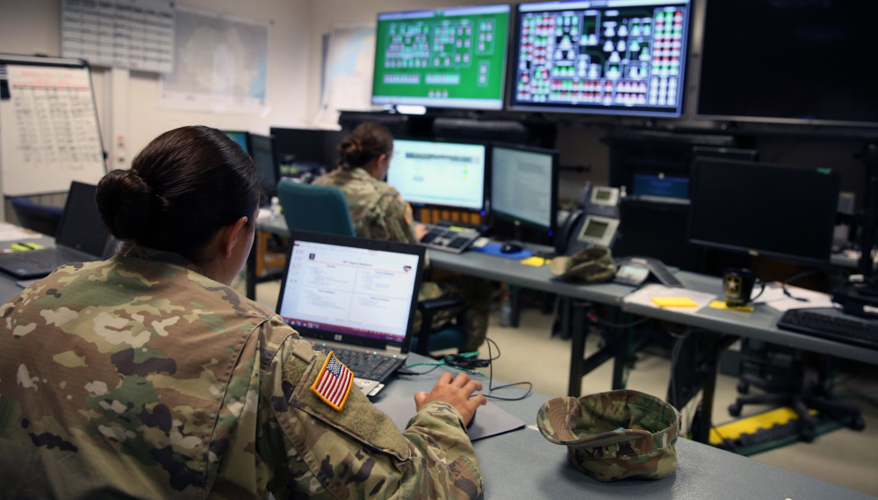 Photo: Army
Following major examinations of the Army's tactical communications, the service is now turning its attention to bolstering its information enterprise network, an official involved in the effort said Oct. 26.

"The chief of staff of the Army has asked us to look at a variety of components," said Thomas Sasala, director of the Army architecture integration center office of the chief information officer, G-6. "It's start from the tactical edge and work the way back," he told National Defense during the Dell Technologies Digital Transformation Summit in Washington D.C.

Last month, Lt. Gen. Bruce Crawford, CIO, G-6, told the House Armed Services tactical air and land subcommittee that "the network we have is not the network that we need to fight and win against a peer threat in a congested or contested environment."
The Army has been seeking to repurpose money away from existing tactical communications programs in order to fund a major restructuring effort. The decision was informed by an internal study on the entire network as well as an external review conducted by the Institute for Defense Analyses that focused on tactical communications.
The service intends to develop "some sort of an enterprise transition plan" and divide "pieces of the plan to the people that need it," Sasala said. A timeline for the effort has not been determined.

"We're working on that right now," he said. "I don't know how long it's going to take to develop a sufficient target end state."
The Army is seeking to identify different segments of the enterprise architecture to improve, which may include storage and computing. The effort is expected to help inform future programs of record, he said.
"It's going to define it — 'here are the features, what it's supposed to do, and here's notionally how it should communicate with itself and with other things,'" he said.

The service will task program executive offices to conduct system feature and design development, Sasala said.
Part of the approach will include working with industry to see if there are "different, better, alternate ways to do it," he added.
"The detailed system design is going to have to be held with industry because it's their tools and processes [that are going] to make it real," he said.

Speaking on a panel at the event, Sasala noted the challenge of finding commercial solutions that can be adapted for the Army, and he encouraged industry to incrementally incorporate end-user feedback when creating technologies.

"The 'going digital' for us really is transferring from what I'll characterize as the mid-90s technology, to the ... early-2020 technologies," he said.
Topics: Army News, Cyber, Cybersecurity, Infotech