Officials Want Industry to Help 'Digitize' the Marine Corps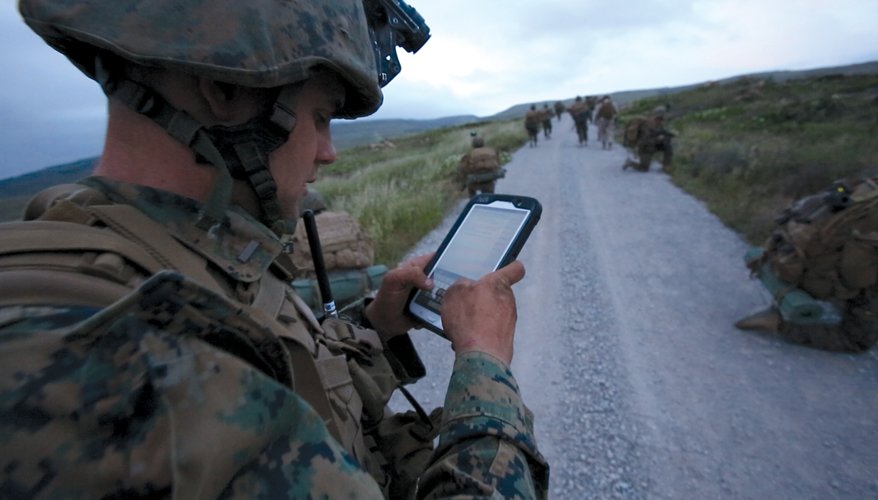 Photo: Marines
BALTIMORE, Md. — As the Marine Corps works to enhance its information operations capabilities, it needs to more quickly adopt technologies that will facilitate the transfer of data, the service's chief information officer said Oct. 23.
"We're trying to digitize the Marine Corps," Brig. Gen. Dennis Crall said at the Armed Forces Communications and Electronics Association's annual Milcom conference in Baltimore, Maryland. "We're looking at how do we push information … to the warfighter."
The service has been increasingly interested in moving toward a "bring-your-own-device" policy that could replace government-issued cell phones and tablets, but the rate of progress has been disappointing, Crall said.
"I don't find that we're moving at the pace we need to, I don't find that I'm on the right trajectory. And we have to make a significant change," he added.
By now, the chief information officer expected the Marine Corps to be using Androids and other popular mobile platforms across garrisons. But testing, among other issues, has slowed down the process, he said.
"I'm stuck, to be honest with you," he said. "I think I have the funding for it. I just haven't found the right solution."
As the U.S. military prepares to fight battles across multiple domains while employing technologies such as artificial intelligence, machine learning and manned-unmanned teaming, the services are looking for ways to gather, digest, store and transmit all of the data they receive from numerous sources, including sensors and unmanned vehicles.
Crall, who also serves as the Marine Corps' command, control, communications and computers — or C4 — director, said he is "in constant need of help" from industry to develop new solutions.
"I want to do business differently: less people, more automation," he said.
Key areas of need include: data handling and storage; ensuring mobility; identity assurance; and building smarter networks and software-defined networks, he said.
The Marine Corps is looking for ways of "taking our network and our data with us" onto the battlefield, he said. Right now, "we're disconnected and we're slow and we're cut off. We can't live that way anymore," he added.
Solutions could include ways to transmit data via laser beams, he said.
"Right now, we're limited because we're looking at the curvature of the Earth, but here before too long, we're going to look at bouncing that laser signal off of some airborne platform to extend our range," he said.
In the past, the Marine Corps may have lagged behind the other services when it came to defensive cyber operations, but it is working to catch up, Crall noted.
"The Marine Corps no longer is going to be a bit player in this," he said. To start, he wants to work with liaisons from other military and government agencies that can help develop more expertise.
The Marine Corps Warfighting Laboratory is also setting up new wargames that will help the service practice combat in a contested environment, he noted.
Crall said he hopes the lab's efforts will result in an artificial intelligence-driven solution that can help Marines sift through the morass of data to find the relevant information.
"We have such a reliance on data," Crall said. "If you believe most scientists, we're on the cusp of a data explosion. ... [But] I would say that that cusp has already passed."
Topics: Marine Corps News, Information Technology, Battlefield Communications