Tax Debate Could Delay Defense Budget Deal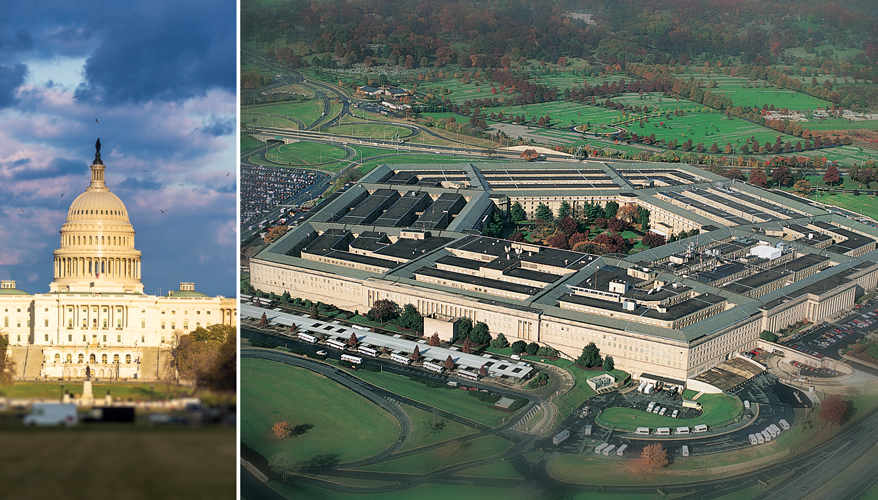 Photo: Getty
Efforts to overhaul the tax code could dominate lawmakers' time in the coming weeks. Wrangling over this divisive issue may prevent Congress from reaching an agreement on defense appropriations before the December deadline, analysts said.
Since Oct. 1, the Defense Department and other federal agencies have been funded on a continuing resolution after Congress failed to pass annual appropriations bills before the start of the fiscal year.
Continuing resolutions, also known as CRs, freeze most defense expenditures at the previous fiscal year's level. They also prevent the Pentagon from starting new programs or increasing production rates for procurement projects.
"Long-term CRs impact the readiness of our forces and their equipment at a time when security threats are extraordinarily high," Defense Secretary Jim Mattis wrote in a letter to lawmakers in September before the latest continuing resolution went into effect. "The longer the CR, the greater the consequences for our force."
The current one would provide about $547 billion — not including $83 billion in overseas contingency operations funds — for defense in 2018 if it remained in place for the entire fiscal year, according to analysis by the Center for Strategic and International Studies.
If lawmakers can't pass new annual appropriations before the continuing resolution expires Dec. 8, they will be forced to pass another CR or face a government shutdown. Analysts are doubtful as President Donald Trump pressures Congress to act on his tax plan.
"They're highly unlikely to move before the CR expires, especially when they are under the gun to at least attempt tax reform by the end of the year," said Mackenzie Eaglen, a defense budget expert at the American Enterprise Institute.
Katherine Blakeley, a research fellow at the Center for Strategic and Budgetary Assessments, said there is "a lot of appetite" on Capitol Hill to pass defense spending legislation before the winter recess. But that doesn't mean it will happen.
"Right now … they're focused on figuring out the parameters of tax reform. So much as people might like to get a full-year defense bill settled in December, that will take a backseat to tax reform," she said.
If Congress passes another months-long continuing resolution as a stopgap measure, analysts expect the Trump administration to request exceptions or "anomalies" for high-priority programs such as the Columbia-class ballistic missile submarine and the B-21 bomber, to free them from the constraints of an extended CR.
"I would absolutely expect an anomalies list," Eaglen said in an email. "There are simply too many high-profile … programs that have to move or keep moving."
However, it is unlikely that the Defense Department would have to operate on a continuing resolution for the remainder of fiscal year 2018, analysts said. Even the seven-plus months of continuing resolutions that occurred in fiscal year 2017 were an aberration that stemmed from the 2016-2017 presidential transition, Blakeley noted.
Lawmakers "punted the defense budget until after the presidential election and then punted again until after the Trump administration came into office, in part so that the new incoming administration could weigh in on fiscal '17," she said.
When an appropriations deal for 2018 is eventually reached, Blakeley expects to see an increase in defense spending.
"At a bare minimum it will be larger than the fiscal '17 continuing resolution level," she said. It could reach as high as the president's $667 billion request, she added.
However, members of the Senate Armed Services Committee who are calling for $700 billion for defense shouldn't get their hopes up. "The $700 billion figure is legislative fantasy absent some sort of shocking big deal" to repeal the Budget Control Act, Blakeley said.
Topics: Budget, Defense Department