Telemedicine Tools Expand for Deployed Contractors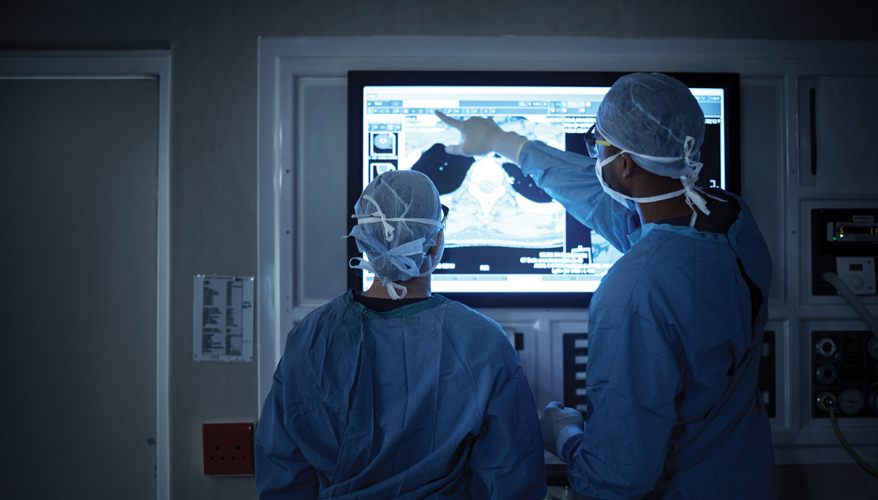 Photo: Getty
One company is partnering with a leading university hospital to bring new telemedicine options to contractors working in high-threat areas.

SOSi International, a Reston, Virginia-based government services integrator, recently announced that it would be working with George Washington University Medical Faculty Associates to provide advanced telemedicine to deployed personnel, said Frank Helmick, vice president for SOSi's mission solutions group.

The company currently operates medical facilities in countries throughout the Middle East where U.S. defense contractors can send their overseas employees for treatment. Through the partnership, SOSi doctors will be able to connect with U.S.-based physicians in real time to get advice if needed, he said.

"[We] are providing a very unique capability to austere medical support with our telemedicine capability," he said. It "provides us access to an operations center manned 24 hours a day, seven days a week, 365 days a year by … medical professionals that can help us handle any type of emergency that our current providers on the ground need assistance with."

Tom Berger, medical support services director, said over the past two years the company has provided care for 3,000 patients in multiple Baghdad facilities. It has saved 17 lives, he added.

When a doctor in a SOSi facility needs to reach a physician at George Washington, they need only press a button on a device that is about the size of a briefcase, he said. From there, the system will connect via WiFi to the operations center based in the United States.

The system includes a number of diagnostic tools, including devices that can monitor the heart, blood pressure and temperature, he said. Doctors at George Washington are able to see live feeds of the patient's diagnostic data as well as a video feed. It takes approximately 60 to 90 seconds for staff stateside to respond to a call from the facility overseas, he added.

While the telemedicine offering is limited to Iraq for now, Helmick noted that SOSi wants to expand the service, including to facilities that it operates for the oil and gas industry.
Topics: Infotech, Information Technology, Health Affairs