Trump Expected to Ramp Up Missile Defense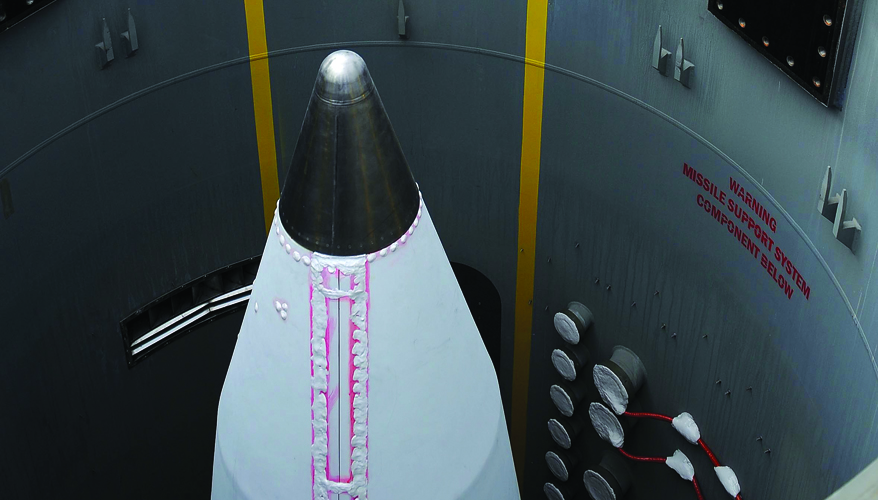 Ground-based interceptor missile silo at Fort Greely, Alaska.
Photo: Air Force
Members of the national security community expect to see a significant increase in spending on homeland missile defense after President-elect Donald Trump takes office in January.
In recent years, the Missile Defense Agency's budget has been fairly flat. The Obama administration's fiscal year 2017 budget request called for $7.5 billion, down from the $8.3 billion enacted for 2016.
The agency would receive $37.3 billion over the next five years under the latest Pentagon plan. But Trump's move into the Oval Office could boost the organization's fortunes.
On the campaign trail, the businessman promised to build a "state of the art" missile defense system, citing threats posed by North Korea and Iran.
"We need a form of shield. We want to protect our country," he said during a campaign speech in Philadelphia in September.
One of Trump's favorite political slogans is "America First." Todd Harrison, director of defense budget analysis at the Center for Strategic and International Studies, said the new president might favor homeland missile defense equipment — designed to shoot down intercontinental ballistic missiles — over overseas-based, regional-focused assets.
The Obama administration focused more on theater missile defense compared with the George W. Bush administration, Harrison noted. "You could see a shift in emphasis under Trump back towards more national missile defense systems," he said.
The idea of spending more in this area enjoys bipartisan support on Capitol Hill, according to Sen. Dan Sullivan, R-Alaska. Sullivan represents a state where much of the nation's ground-based missile defense assets are based.
"At some point we're going to wake up and our public is going to wake up to the fact that the head of North Korea … is probably going to have the capability to hit our country with an intercontinental ballistic missile with a nuclear warhead on top of it," he said during a recent panel discussion at the Reagan National Defense Forum in Simi Valley, California.
The United States should enhance its tracking and sensor systems and increase the number of interceptors in its arsenal, he argued.
The election of Trump set the stage for greater investment in these capabilities, according to Sullivan.
"It is an area where the president-elect has talked a lot about the need to ramp that up, so I think you're going to see a lot of focus on missile defense" during his administration, he said.
Topics: Defense Department, Missile Defense