GOVERNMENT CONTRACTING INSIGHTS DEFENSE CONTRACTING
Use of FOIA in Contractor Claims Clarified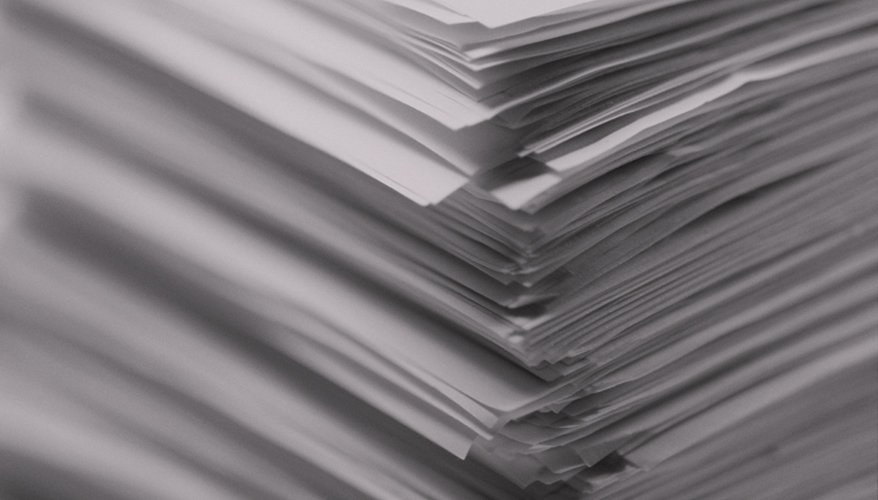 Photo: iStock
Enacted in 1966, the Freedom of Information Act allows any person, including a government contractor, to request records from an executive agency of the United States, and generally requires that agency to produce those records unless they fall within one or more distinct exemptions.
Earlier this year, Congress passed the FOIA Improvement Act of 2016 by codifying a presumption of openness, simplifying the process for submitting a request and clarifying ambiguities about an agency's ability to charge fees. For example, the new act limits an agency's authority to withhold records unless it reasonably foresees that disclosure would harm an interest protected by one of the FOIA exemptions or if disclosure is prohibited by law.
In assessing the 2016 Act, some people raised concerns about the stated presumption of openness, and feared that government contractors may need to take extra steps and precautions to shield proprietary information from disclosure. However, there is another side to FOIA that contractors should consider when evaluating the new act: contractors can use FOIA to obtain government documents that may support a Contract Disputes Act claim. This helps to solidify FOIA as an effective and fairly inexpensive discovery tool.
Because of FOIA's relatively unlimited scope and new presumption of openness, a contractor can continue to use it to obtain agency records to explore or bolster a potential claim. For example, a contractor can request government emails and internal documents to determine whether an agency official ordered a change in scope, possessed certain knowledge, or had appropriate authority.
A contractor can ask for internal government reports that may contain helpful admissions. If a contractor believes it was wrongfully terminated or that bad faith played a role in an adverse decision, it can request documents at the root of its suspicions to reinforce its claim.
There is always a chance that a FOIA request may reveal a "smoking gun" that fully demonstrates entitlement. But even if that smoking gun is not discovered, being able to cite government documents that support a position should improve a contractor's chances of receiving a favorable final decision. At the very least, a review of pertinent documents should help a contractor assess the strengths and weaknesses of its potential claims and the government's potential defenses.
Additionally, because an agency's document collection and review process for FOIA arises in a different context than traditional discovery — and potentially well before discovery would commence — a contractor might receive documents through FOIA that would not have otherwise been identified and/or produced during the discovery phase of litigation. This is especially true because of FOIA's presumption of disclosure, and because requesting documents through FOIA is generally less adversarial than requesting documents during a litigation, especially one that is highly contested.
Accordingly, contractors should view FOIA as an asset that may provide a significant advantage when resolving a contract dispute with the government.
Here are some best practices to consider when using FOIA to obtain documents for purposes of pre-claim/litigation discovery.
Specific requests are more likely to result in the production of pertinent documents. When possible, a requestor should strive to describe the documents being requested with reasonable particularity. For example, if he wants certain internal government reports issued between certain dates, then the FOIA request should reflect the same. A broad request asking for "all documents related to" a general topic is less likely to result in a timely production and more likely to include immaterial documents. If a request ends up being too narrow, another one can be submitted.
Another tip is to identify the desired electronic format for the FOIA production. If a requestor wants to review an agency's emails in their native format along with potentially relevant metadata, versus a format like .PDF, then the request should state so. Although there is no guarantee that an agency will produce responsive documents in the requested format, the chances increase significantly if asked.
Also, don't wait until the last minute to file a request. Because the process takes time and disputes may arise, the request should be submitted well before the desired date to submit a claim to the contracting officer and, of course, before the CDA's six-year statute of limitations filing deadline. Notwithstanding, obtaining helpful documents after a claim is submitted still can lead to a favorable resolution prior to appealing a final decision and commencing litigation.
In addition, submit the FOIA request to the appropriate office and follow its guidelines. A FOIA request should be submitted directly to a specific component's FOIA office, with a copy to the department-level FOIA office, to ensure that the request is fielded in a timely and efficient fashion.
Remember to develop a good working relationship with the FOIA office. Engaging in a friendly and constructive manner when following-up about the status of a request may yield better results, and should help to resolve potential issues and avoid litigation about the request.
Finally, recognize and understand the ability to challenge an agency's actions. Disputes may arise over what documents are produced or an agency's failure to meet statutory deadlines. If a decision is made to challenge an agency's actions, one must be cognizant of that agency's administrative appeal regulations, which contain strict deadlines, and understand the potential benefits of litigating the request in federal court.
For example, critical information, such as a log of withheld documents and descriptions, can be gained during a FOIA litigation, regardless of whether or not the case is ultimately won or lost.

Justin Ganderson is special counsel and Kevin Barnett is an associate in the government contracts group at the law firm of Covington & Burling LLP.
Topics: Contracting RulesEthics, Contracting, Defense Contracting, Government Contracting Insights