ETHICS CORNER DEFENSE CONTRACTING
Maintaining Integrity in Times of Change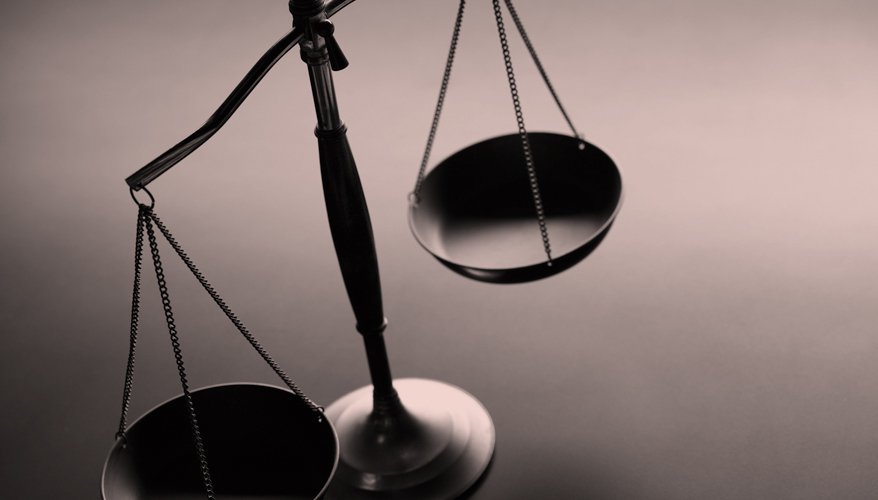 Photo: iStock
Success in the defense and aerospace industry requires companies to push harder and further than ever before. To do so, businesses are changing cost structures and infrastructure to compete and win. But as a business changes and pressure grows, it also creates opportunities for good people to make bad decisions, all in an effort to meet business goals and exceed customer expectations.
That's why it's so critical to focus on integrity when dealing with change, including organizational changes. Things like reductions in force, winning or losing new business, or changes in leadership can potentially lead to misperceptions of inequality, decreased employee engagement and a general feeling among employees that they aren't valued.
For some employees, those feelings can spiral into fears about their future and a belief that "I have to do whatever it takes" to appear valuable, even if that includes bending the rules.
In addition, much of the industry is undergoing a shift in demographics. As experienced employees retire and younger employees enter the workforce, the culture of an organization evolves. Leaders need to adapt to meet the communication styles and needs of a changing workplace environment. It's a tightrope walk balancing the emotional, intellectual and communication needs of employees at all stages of their career, from new hires to mid-career employees to those nearing retirement, and at all levels of the organization.
At the same time, industry is expanding globally into new markets. This involves learning to operate in different cultures, with employees from many backgrounds and with new laws and expectations — all while remaining true to company core values.
In this global arena, a company's strong reputation is crucial, even as the ethical or legal boundaries can sometimes become less clear. Employees who are willing to cross these boundaries for a short-term win are losing sight of the greater long-term negative effects. If a business wins a contract by unethical means, it is actually a loser. It's the job of leaders throughout the company to make sure that is clear.
In this sea of change, where do we start driving the importance of integrity? The answer is at the beginning, and at the top.
The reflection of a company's values is found in its code of conduct. Starting each year with a reaffirmation of company values is a significant opportunity to reinforce an "ethical tone" for a business. Here is where simple, effective leadership from managers can have a big impact. Leaders can communicate the importance of company core values and set expectations for values-based performance. Encouraging leaders at all levels to have real and personal discussions about what the code means to them turns a simple administrative signing into an event that strengthens the foundation of integrity.
Annual ethics training is another opportunity for leaders to talk about ethical business conduct, tying values to business performance. At Boeing, our annual training includes local team discussions along with an all-employee webcast led by the company chairman and CEO and business unit CEOs. Senior management engagement sends a clear message on the importance of operating in line with ethical business values.
Focusing on integrity at periodic intervals or in isolated activities is not enough, though. Every day, employees face schedule and cost pressures along with customer demands to do more with less. Pressure, when managed appropriately, can drive people to be more efficient and more innovative. When not well managed, it can lead to poor decision-making and improper shortcuts, which can result in more than a redesign or rework. It can cost a company its reputation. In a deadline-driven environment, the importance of integrity can be lost. This is why deliberate, simple and frequent messaging about integrity to employees is important.
In the company's online employee newsletter, we regularly publish actual cases of ethics and compliance-related events that can be used in team meetings to encourage dialogue. The case studies focus on high-risk areas and include information about relevant procedures and policies, as well as the disciplinary actions taken for misconduct. The purpose is to create opportunities for ongoing dialogue among employees and their managers, to raise awareness about potential risks and to assure all employees that swift and fair action will be taken when issues arise.
There have been numerous studies that show how talking about ethics and integrity on a regular basis can drive down the number of missteps. It also can help employees feel comfortable about raising concerns before they become major issues. Having employees take responsibility for their own actions and for their coworkers, and speaking up when they see something that doesn't feel quite right, is essential in maintaining a strong foundation of integrity. That kind of foundation provides the ethical grounding necessary for employees to navigate change and respond appropriately in the face of mounting pressures.
The right culture also leads to greater innovation, improved quality and stronger performance. Perhaps most importantly, by operating with integrity in all that we do, customers know they can trust us to provide safe, capable products that protect our country and our allies.

Jason Frei is director of ethics and business conduct at Boeing Defense, Space and Security.
Topics: Contracting, Contracting RulesEthics, Ethics, Ethics Corner