DEFENSE WATCH DEFENSE DEPARTMENT
Volatile Election Not Fazing Defense Sector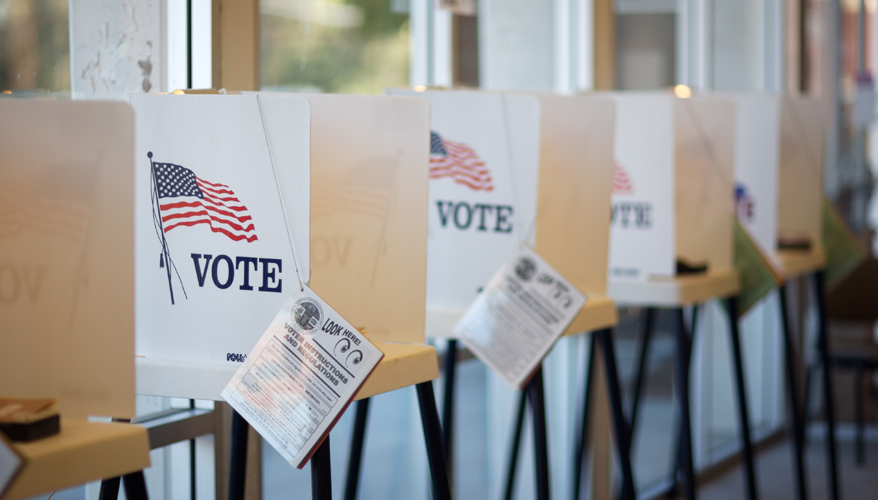 Pundits and professional soothsayers see the presidential election swinging in favor of Democratic nominee Hillary Clinton. The Senate remains too close to call as Republicans gear up to defend 24 seats, while Democrats try to hold onto 10 seats and eye a possible path to retake the majority.
The American public is said to be disappointed and appalled by the tone of the campaign and the daily torrents of personal attacks. Political incivility aside, the defense industry and national security insiders appear relatively content with what they are seeing.
No matter who wins in November, the defense sector can rest assured that the anti-spending wave that swept Washington six years ago is receding faster than anyone had predicted. Both Clinton and Trump want to spend more money, and both candidates appear poised to support a deal to get rid of sequester caps.
"Next year you are going to have folks doing things to increase growth, and that includes defense spending increases," says Steve Bell, senior director of economic policy at the Bipartisan Policy Center.
A slow economic recovery, layoffs in the defense industry, congressional outrage about troop cuts and aging aircraft fleets — all amid a growing recognition that the world is less safe — have shifted the mood in favor of larger military budgets and more spending overall.
Bell, an erstwhile Senate staffer who worked with former Republican Sen. Pete Domenici, fought for 40 years in the political trenches to reduce the federal deficit. In 2012 he served on the Domenici-Rivlin debt-reduction panel.
The winds have changed and the bloom is off the deficit rose, he says. "That's just the truth." The political world has concluded that the deficit no longer moves votes. Bell adds: "I think that things like growth are much more powerful and more motivating than debt."
As of this writing, House, Senate and administration leaders continue to bicker over defense hawks' tactics to boost defense spending by $18 billion in 2017. But that is all for show, as the Pentagon is almost certain to get the additional funding, and nondefense agencies should see a comparable increase, Bell says. "I think that's all baked in the cake no matter who wins the election, who wins the Senate, whether it's Trump or Clinton in the White House."
Defense spending over the past eight years was nearly a trillion dollars less than what the Pentagon had projected before the Budget Control Act. Top defense contractors with lots of cash reserves weathered the storm by buying up their stock and paying out dividends. Most lower-tier contractors, however, have taken a financial beating from the defense downturn, eroding economic growth in the Washington, D.C., area and other parts of the country.
Economists at JPMorgan put it best in a recent blog post: Government spending cuts are "not making voters happy; they are clamoring for better. Monetary policy has done a heroic job keeping the world economy afloat, but it does not have much left to give. It is probably time to pass on the baton to fiscal policy, as governments can borrow at historic low costs."
The sequester mechanism that Congress enacted in 2011 to cut government spending is now regarded as pure insanity, Bell says. Minor budget deals negotiated in 2014 and 2015 didn't make much of a dent, at least for the Pentagon. The cost of personnel, including payroll and benefits, is growing faster than inflation and eating into readiness and weapons modernization accounts.
There is still considerable trepidation in national security circles about the possibility of a Trump presidency. "Serious people I talk to both in the executive branch and on Capitol Hill believe that Hillary Clinton would be a better commander in chief," he says. "She knows the players, has dealt with them. And she probably understands the nuances of what is happening" around the world.
Trump causes watchers to shake their heads. On the defense budget he first railed at the Pentagon for spending too much. Then he changed his mind and said the budget should be increased. "I think he has no idea of what the federal budget looks like, no conception of what has happened over the past 10 years in defense spending," says Bell. "He talks about taking care of troops and increasing their compensation not recognizing that compensation costs have gone up."
There are still pockets of insiders who would prefer a Trump administration because they worry about Clinton continuing Obama's tepid approach to handling foreign crises and managing the defense bureaucracy, Bell observes. "There is tension between people in the industry who want more spending and programs accelerated, and people who say no matter how much money there is, there has to be a commander in chief with experience," he says. "Given the unstable global situation, many would rather have Clinton in charge than someone who would have to learn defense from the ground up."
In this uncertain political climate, some defense industry lobbyists are warning clients to stay on the sidelines and focus on what they might do to create a more beneficial business climate under a new administration, regardless of who wins in November. "It's time to throw out the old playbook," says Dan Hill, a long-time lobbyist and founder of Hill Impact.
He has advised his clients to not spend a dime on major party conventions or even contribute to campaigns.
"D.C. used to be 100 percent a relationship town and today it's so much more than that," he says. "Relationships still matter, but there's more to it than there used to be."
Topics: Business Trends, International