ETHICS CORNER ACQUISITION PROGRAMS
New Initiatives for Ethics Committee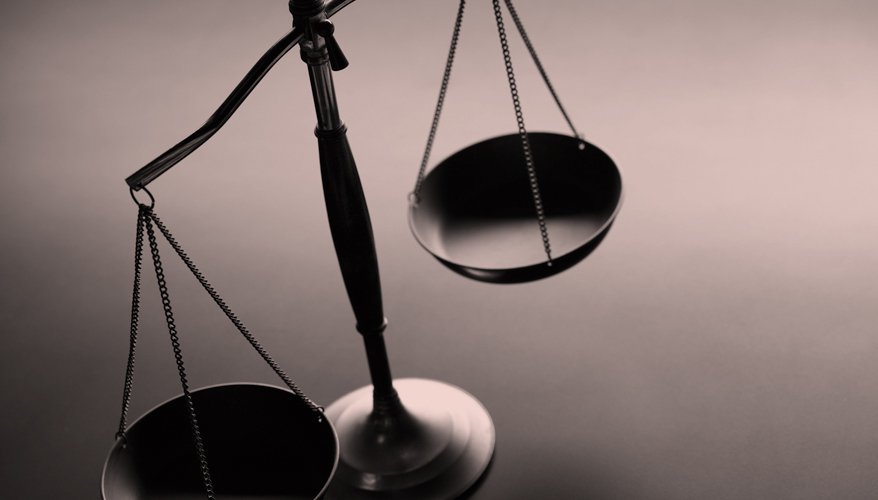 Photo: iStock
The National Defense Industrial Association is proud to have long been a proponent of ethics in the defense industry.
In 2004, NDIA launched its members' "Statement of Defense Industry Ethics," which appears on the NDIA Ethics Source
webpage
. The statement, including a list of NDIA "Common Ethical Principles and Practices," articulates ethical business standards to which member companies aspire. It also recommends key practices that contractors should implement to adhere to those principles.
Much has changed in the business environment and in the defense industry ethics arena since 2004. Ethics programs are no longer optional for contractors. Since 2008, the Federal Acquisition Regulation has contained specific requirements for ethics and compliance programs.
We have seen a proliferation of other new regulations requiring greater effort by contractors to remain current and compliant. Enforcement efforts by the government have also intensified.
There are many new laws affecting those of us whose operations extend beyond U.S. borders. All these developments contribute to a complex and demanding business ethics and compliance environment. What has not changed is that ethical business conduct is essential to the relationship of trust between the defense industry and our government customers.
In March, Bill Birkhofer of Jacobs Engineering assumed the role of chair of the Ethics Committee. Other Committee members include: Glenn D. Baer, ARINC; J. Kelly Brown, Template Software Inc.; Dale W. Church, Ventures and Solutions LLC; Vincent J. Ciccone, Rasco Inc.; Margaret DiVirgilio, Concurrent Technologies Corp.; R. Andrew Hove, AM General; John D. Illgen, Northrop Grumman; Stephen E. Kelly, Battelle; James McAleese, McAleese & Associates; Richard D. McConn, M International; Brig. Gen. Graham E. Shirley, USAF (Ret), The Pegasus Group Inc.; and Capt. Debra A. Thurman, USAF (Ret), DT Business Solutions LLC.
Under Birkhofer's leadership, the Ethics Committee is working to identify opportunities to expand NDIA's role as a leader of ethics advocacy in the defense industry. In its first meeting in June, the group agreed to undertake a variety of initiatives to benefit the NDIA membership. The committee intends to create a forum for education, information and best practice sharing. It also plans to serve as an advocate when needed and enhance NDIA's visibility as a force for ethics in the defense community. With this column, the committee wants to inform members of its plans and also solicit assistance from members in meeting its goals.
In order to serve the membership best, the committee will strive to incorporate members representing the wide range of companies that make up NDIA, to include large, medium and small businesses, primes and subs, suppliers, women-owned, veteran-owned and every type of contractor.
The Ethics Committee has identified a number of initiatives it plans to undertake over the next year. For starters, it intends to increase the ethics program resources and best practices available to members on the Ethics Source page, including additional links to member companies' codes of conduct and other existing online resources such as policies and training.
It will also provide additional resources specifically focused on small- and medium-sized contractors. Smaller contractors are usually so intensely focused on execution, with thinly spread resources, that they may not always be aware of some of the evolving regulatory requirements. They will benefit from easy access to information and resources to help them implement cost-effective ethics and compliance programs.
Another goal is to conduct outreach to other organizations that share an interest in fostering defense industry ethics such as the DII, the Defense Industry Initiative on Business Ethics and Conduct, to explore opportunities to collaborate and share resources and best practices.
It will also explore regular interface meetings with the Department of Defense to raise awareness of the constructive efforts going on in the industry.
The "Ethics Corner" column in National Defense Magazine will be used to write about current hot topics and best practices, focusing on sharing practical information members can use every day.
In addition, the committee will review the existing online NDIA Statement of Defense Industry Ethics and determine if it needs to be updated.
Finally, it will share information and updates regarding trends and best practices in ethics and compliance programs by providing speakers at chapter and division meetings.
The Ethics Committee wishes to issue to all members an invitation to contact Bill Birkhofer at (571) 218-1459 /
bill.birkhofer@jacobs.com
or Anne Harris at (571) 599-0417 /
anne.harris@ethicsworks.com
to contribute ethics training materials, share access to a company's ethics statements and compliance resources, or to suggest additional initiatives to benefit NDIA members.
It is in all of our interests to proactively support continued high ethical standards in the defense industry.

Anne R. Harris, principal of Ethics Works LLC, provides pro bono support to the NDIA Board of Directors Ethics Committee.
Topics: Defense Contracting, Defense Contracting