GOVERNMENT CONTRACTING INSIGHTS DEFENSE CONTRACTING
Bid Protests: If It Ain't Broke, Don't Fix It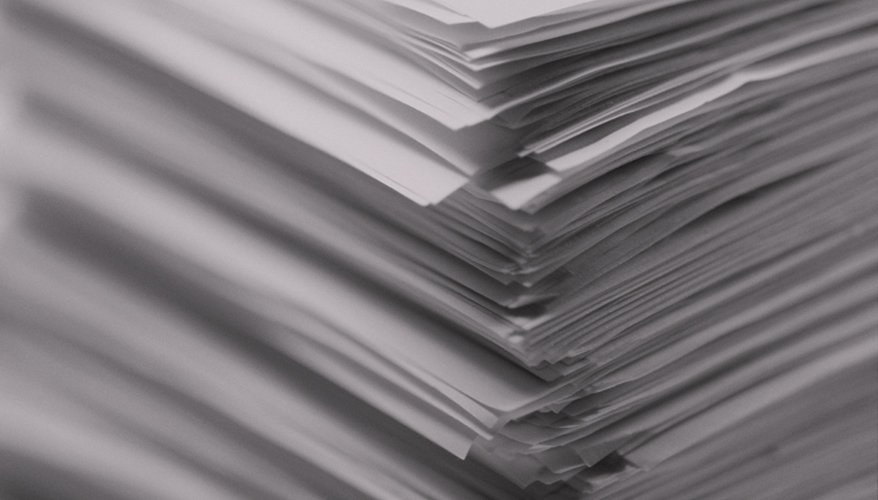 Photo: iStock
The Government Accountability Office's bid protest system is one of the most efficient and effective ways this nation has of protecting itself from wasteful spending. It ensures that agencies make rational, informed decisions about what really constitutes "best value."
In recent years, the Department of Defense has complained that there are too many protests overall, and that the system is awash in "frivolous" protests. But the facts don't support those complaints.
The system includes key elements that discourage and prevent frivolous protests. Nonetheless, DoD's complaints seem to have gained some traction in the Senate. Three provisions in the Senate version of the 2017 National Defense Authorization Act would limit GAO's jurisdiction and otherwise curtail protests.
We believe the provisions as written would significantly reduce GAO's oversight function, producing unintended and undesirable consequences.
Protests have been increasing over the last number of years. But the number of protests is not high by historical standards. In fiscal year 2015, GAO received 2,639 protests, for an average of just 6.0 protests per billion dollars in procurement spending. In contrast, in 1993, GAO received 3,377 protests, for an average of 11.1 protests per billion, adjusted for inflation.
Also, after significant increases from 2008 through 2011, the growth in protests has begun leveling off. The steepest increases coincided with the implementation of GAO's jurisdiction over task and delivery order competitions valued at more than $10 million. In fiscal year 2014, 21 percent of all contracting dollars — $94 billion — was awarded via multiple award, "fair opportunity" contracts.
The use of task and delivery order competitions is exploding, making GAO's continued oversight of such procurements critical.
Each year, GAO tracks the "effectiveness rate" of protests, which is the percentage of protests in which GAO sustains, or the procuring agency voluntarily agrees to take corrective action. In fiscal year 2015, the effectiveness rate was 45 percent. So in almost half of all cases, the protester identified a problem that either GAO, or the procuring agency itself, agreed needed to be fixed. Nor was 2015 an outlier: In each year from 2008 to 2015, the effectiveness rate was 42 percent or higher. These numbers show that protesters are doing a good job of identifying when there's a problem that needs to be fixed.
The high effectiveness rate is striking, considering how difficult it is to win a protest. A protester must show either that the agency violated procurement law, or that its exercise of judgment was irrational. It's not enough for a protester to show that an agency's judgment was wrong; the judgment must be so wrong that no reasonable person could reach the same conclusion.
In short, the protest process puts a heavy thumb on the scale in favor of the agency, yet protesters still win 45 percent of the time. And when protesters lose, that doesn't mean that the protest was frivolous.
The system already prevents frivolous protests in formal and informal ways. GAO's bid protest regulations have long barred protests that are legally or factually baseless. So companies avoid filing baseless protests, which are subject to summary dismissal, often within 30 days after the protest is filed.
An equally powerful protection is that companies don't like suing their customers. Companies decline to bring even meritorious protests for fear of damaging their customer relationships. Even for an incumbent contractor, getting three more months of performance by filing a protest pales in comparison to the risk of poisoning the well with a valued customer.
The Senate version of the NDAA contains three provisions that would limit protests and GAO's oversight function. First, the language would eliminate GAO's jurisdiction over task and delivery order awards valued over $10 million, in favor of review by a DoD ombudsman. The ombudsman process has been in place for years, and no one views it as a meaningful oversight mechanism: It doesn't catch mistakes, and doesn't provide critical feedback to an increasingly junior acquisition workforce. If this provision passes, a huge and rapidly growing portion of DoD procurement spending will have no effective oversight.
The language would also require contractors over a certain size to pay GAO's costs if they lose; and incumbent contractors that protest to forfeit their profit from any resulting bridge contract, unless GAO sustains the protest or the procuring agency cancels the solicitation.
These provisions go far beyond discouraging frivolous protests. The first would penalize a company that files a perfectly legitimate protest, but loses because of the high burden of proof and deference given the agency. The second is even worse: The protest might be a slam-dunk, and cause the agency to take immediate corrective action. But if the agency doesn't cancel the solicitation (which wouldn't make sense in most cases) the protester loses its profit. Both provisions would severely chill valid protests, all in the name of fending off DoD's fictional wave of frivolous protests.
GAO's bid protest process performs a critical oversight function. One example may serve to drive the point home: Whenever an agency awards a cost reimbursement contract, it must evaluate whether the offeror's estimated cost is realistic. If it isn't, the agency must adjust the estimate, so it knows what it's really likely to pay if it awards a contract to that offeror. Agencies often make mistakes in this area — which can then be caught and corrected only through a protest.
The House version of the NDAA contains none of the Senate's three provisions. Instead, it includes a provision calling for further study of the protest process and potential improvements to it. That's a wise approach: Congress should take great care before passing measures that would constrain or impair GAO's important oversight function.
Jay Carey is a partner and Patrick Stanton is an associate in the government contracts practice at Covington & Burling LLP.
Topics: Defense Contracting, Defense Contracting