Analysts: Next President Must Make 'Tough Choices' on Future of U.S. Military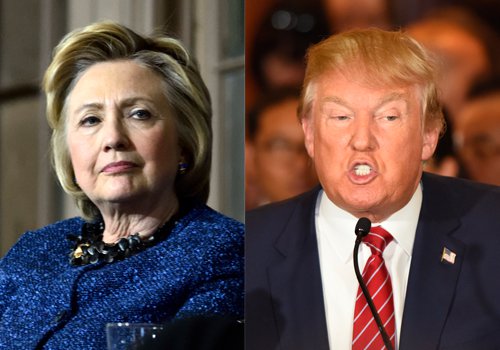 The next president of the United States will face difficult national security decisions as crises flare up around the world and military budgets are squeezed, experts said July 26.
Both a Clinton or Trump administration would face the same challenge confronted by the current president: The resources simply are not available to address every threat to global security.
The mismatch between resources and commitments will require "unbelievably hard choices," said Jim Thomas, a senior fellow at the Center for Strategic and Budgetary Assessments. "We're coming up on some really big, fundamental questions and I don't think that either candidate so far has even begun to address them," he said.
Thomas and other experts spoke at the Center for Strategic and International Studies in Washington, D.C. CSIS adviser Mark Cancian released a new report that outlines five defense strategies the United States could pursue under spending restrictions set by the 2011 Budget Control Act.
The report, "Alternative Defense Strategies in a Cost-Capped Environment," offers alternative paths the country could pursue that would address current threats — such as China or Islamic extremists — and challenges such as the proliferation of precision munitions and cyber threats.
The Pentagon cannot continue to "do more with less," the report said, and suggested exploring areas to ease fiscal pressure with deep cuts like reducing infrastructure and overhead, expanding the role of battlefield contractors and slowing compensation growth, but acknowledged the lack of political will to touch those areas.
The panelists also discussed what a future military strategy could look like under either a Hillary Clinton or a Donald Trump presidency. Alex Ward, associate director at the Atlantic Council's Brent Scowcroft Center on International Security, pointed out the vast differences between the candidates. "Trump will have the political backing and desire to increase military spending for a military that he doesn't want to use, and Clinton is going to have the desire as well to increase the military spending, but won't have the political backing for a military she definitely will use," he said.
Clinton would likely push to continue the global engagement strategy she promoted as secretary of state, while Trump would move toward an isolationist posture that relies more on dominating through trade negotiations and increasing technological competitiveness and nuclear deterrence forces, rather than maintaining a global U.S. presence, he said.
But the United States cannot retreat from its superpower role, Thomas argued. There needs to be a better division of labor between the United States and its allies so that the responsibilities are more balanced, he said.
"Over the past 25 years, the United States has spent a lot of time encouraging all of its allies … to go on out-of-area expeditionary operations with us because we needed political legitimacy; they played very minor roles. … My argument would be, we don't have very much to show for that."
U.S. allies need to develop their own defense systems, particularly in anti-access/area denial and coastal defenses, Thomas said. "We're the global surveillance and strike guys … so that's our differentiator as a superpower and one, I think, we want to keep," he said.

Photos: iStock
Topics: Defense Department, DOD Policy