Survey: IT Professionals Still Not Taking Cybersecurity Seriously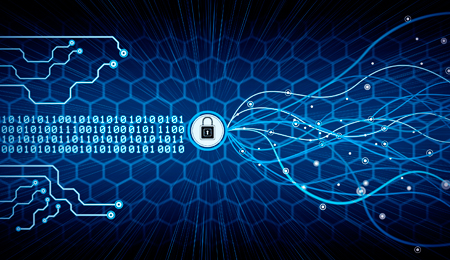 As the information technology industry undergoes a massive digital transformation, a Dell survey released July 19 revealed that security remains an afterthought.

"We surveyed over 600 global IT decision makers and nearly 90 percent identified a digital transformation happening in the industry," Andy Vallila, general manager of North America for Dell security, said in an interview. "Yet only 50 percent believe that transformation is happening in their organization and even fewer believe they are in the middle of it themselves."

The Digital Transformation Security Survey revealed that securing data from hackers is not a priority.

"The most shocking result of the survey is realizing that security is not playing nearly the role it should be playing," Vallila said. "Security should be an enabler, and only 18 percent of people said any type of security was involved in their new digital initiatives."

Digital transformation technology includes mobile devices, cloud applications, cloud infrastructure, internet of things and do-it-yourself company systems where employees are asked to keep track of such items as payroll or expenses. Ninety-seven percent of survey responders said that they have made "significant investments" in these types of technologies, but the number of individuals who consider themselves a part of this new revolution hovers around 30 percent.

The lack of fundamental security in the new digital systems creates more risk for IT professionals. Only 11 percent of all respondents are confident in their own digital transformation security strategy, the survey said.

As organizations begin to move to mobile networking and cloud applications as part of their business models, security work needs to be done in conjunction with network updates — not separately, Vallila added.

"Today, security is looked at as something that is just added on to existing initiatives and is done with a specific purpose to secure a specific set of circumstances," Vallila said. "We recommend integrating different levels of security into the digital environment and connecting them through a level of context awareness."

"Through our survey, we are recommending that security becomes part of the digital transformation itself, and begins to construct a layered approach as opposed to remaining such a small component," Vallila said.

As for the government, it "needs to work on educating their user base in terms of what they can do to behave better in their organization so they don't potentially risk breaches or compromises of data," he said.

Security is currently being handled separately for different communication devices, meaning plans for securing mobile and cloud applications are conducted in two different manners with two different strategies. There are currently no tools that can integrate security for these two functions, he added.

"In many government organizations, the process for securing two digital elements are separate and don't work together. Dell believes that treating those two things with the same security platform and policy means more flexibility and administrative security," he said.
Photo: iStock
Topics: Cybersecurity, Defense Department, DOD Policy