End of Vietnam Arms Embargo May Open Doors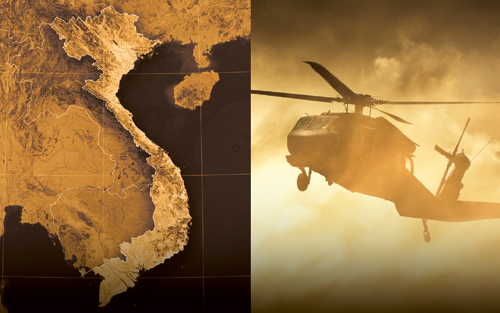 President Barack Obama's recent announcement to overturn a decades-long arms embargo with Vietnam has opened speculation about potential business opportunities between U.S. defense contractors and the Asian country.
However, Vietnam may not be rushing to place many American orders despite a burgeoning defense budget, said Ben Moores, a defense analyst with IHS Jane's.
Vietnam's defense expenditures have been steadily on the rise over the past five years, he said.
"Their budget was about $2.4 billion in 2010, and if we look at this year, it's $5.8 billion, and it's going to be increasing," he said. By 2020, the budget will rise to $7.5 billion and by 2026, it will be $9.6 billion, he said.
While that's not all going toward procurement, Moores estimated that Vietnam has about $13 billion of un-awarded contracts to spend over the next decade. Items that the Vietnamese have committed to purchasing over that timeframe include tanks, fighter jets, long-range radars and early warning aircraft.
"Based upon historic precedent, about $10 billion of that will be awarded to foreign companies," but it's unlikely that they would turn to the United States to supply many of those needs, he said.
For example, the United States doesn't have a tank or new fighter jet program that would meet Vietnam's requirements, he said. "But if you look at attack helicopters, long-range radars or maritime patrol aircraft, those could all be good fits for the States."
Vietnam could purchase a refurbished P-3 Orion, Moores speculated. "But they might go European," with a Spanish CN-235 Persuader. Additionally, it could opt for Lockheed Martin's FPS-117 radar system or choose an Italian model.
Tactical helicopters are an area where Vietnam would not be able to afford a new model, but might be interested in refurbished Black Hawks. The country could also reach out to U.S. contractors for missiles, electronic warfare gear or corvette warships, Moores said.
Currently, the nation buys 80 to 82 percent of its equipment from Russian manufacturers. However, it may not want to continue doing so because China also buys systems from Russia.
"They don't want to buy Russian gear, because the Chinese are so familiar with it," Moores said. Recent orders from Russia include frigates, PS-800 Onik anti-ship cruise missiles, Mil Mi-17 helicopters and Kilo-class submarines, he said.
Obama's announcement to lift the ban on lethal military equipment sales to Vietnam came during the president's visit to Hanoi in May. While he emphasized that it reflected a continuing normalization of U.S.-Vietnam relations since the Vietnam War, many see it as a response to China's growing presence in the South China Sea.
Though military sales to Vietnam remain uncertain in the short term, Obama did announce more than $16 billion in new commercial deals. Boeing will sell 100 aircraft to private airline Vietjet, while aerospace company Pratt & Whitney will sell advanced engines and General Electric Wind will partner with the Vietnamese government to develop more wind power technology.
"Deals like these are a win for both of our countries — helping to fuel Vietnam's economic growth and supporting tens of thousands of American jobs," Obama said.
Photo: iStock
Topics: Armaments, International