DHS Rolls Out New Program to Train Executives in Private Sector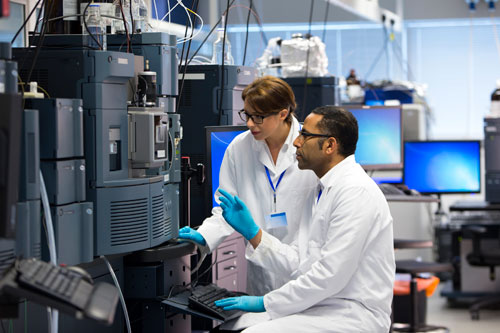 The Department of Homeland Security unveiled a new program allowing employees working in cybersecurity, engineering and other technical fields to train with private sector companies.
"The opportunity to share ideas and knowledge helps us all achieve great success with better solutions and breakthrough improvements," DHS Undersecretary for Management Russell Deyo said June 27 in a press conference announcing the new program, which is named Exemplar.
"We have a shared responsibility to help the mission of the DHS — and that's safeguarding the American people," he added. "We depend on private industry to provide the goods and services we need to fulfill our missions."
The new DHS program will place 10 mid- and senior-level officials from its Science and Technology and National Protection and Program Directorates in training slots at specialized companies, which have yet to be chosen.
Companies interested in hosting a DHS employee must applyvia the DHS website,according to Karinda Washington, program officer for Exemplar. The companies will then be vetted, and if they qualify, the opportunity to train there will be posted for DHS staff.
The six areas in which current opportunities are being sought include: cybersecurity; engineering; multi-hazard mitigation and infrastructure investment; physical and cybersecurity integration; research and development; and scientific research.
"We've gotten really great feedback across the board from DHS employees on the initial Exemplar pilot," Washington said. "We're hoping the pilot program will provide successful results — enough to keep the program around full time."
Employees will be sent to private companies for training with the option to participate either full time, part time or on an intermediate basis, Washington added. Employees will keep their DHS salaries and benefits while in training, and no money will be exchanged between the participating companies and the DHS, she added.
"Because of our financial law we can't accept any form of payment, which means no additional cost for the program on our side," Washington said.
Exemplar stemmed from an existing initiative that allowed private sector leadership to come to the DHS to provide insight on cybersecurity and infrastructure to federal employees.
"There was a request for a reverse loaned executive program," Deyo said, adding that the Exemplar "will connect DHS professionals with unique opportunities to learn" and connect to the private sector for mutual benefit.
Once training has ended, staff must return to work for DHS for at least three times the length of their assignment, Washington said.
DHS found the legal backing for the program through a 1958 law, the Government Employees Training Act, which means DHS doesn't need new authorities from Congress.
"There's a lot of support for cyber issues in Congress," said Deyo. "The fact that this program includes employees who already chose to work here and influence the public-private partnership is very positive."
The program was set up in just one year, and DHS officials plan to have the first participants of the pilot dispatched to training sites by August.
"We're trying to get the pilot finished in time before our administration changes over," Washington said.

Photo: iStock
Topics: Homeland Security, DHS Leadership, DHS Policy