Defense Firms Regaining Attention From Private Equity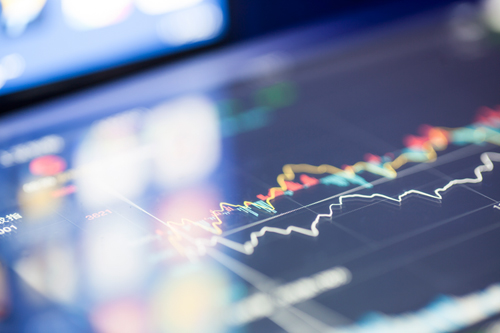 Recent moves by private equity firms to acquire defense companies speak to broader trends in the market and shed some light on how investors view the defense sector.
Mid-tier companies that are entirely focused on defense and intelligence work are emerging as major targets of opportunity for private equity, said Jean Stack, managing director of Houlihan Lokey's aerospace, defense and government group. The firm advises companies on mergers and acquisitions.
Transactions have picked up over the past year, she said. Since 2015, Houlihan Lokey has worked on 23 government services deals valued at over $3 billion. Among the largest were the sale of contractor-services provider PAE to Platinum Equity, of mobile communications supplier Oceans Edge to ManTech, of information technology firm Prime Solutions to Altamira, and the sale of the analytics company Novetta to The Carlyle Group.
The latest deal announced last week was the sale of EOIR Technologies — a defense and intelligence services, analytics and cloud computing firm — by The White Oak Guggenheim Aerospace Defense Fund to Arlington Capital Partners.
This transaction involving a mid-size firm such as EOIR — with approximately 400 employees in 11 U.S. and overseas offices — shows that investors are sifting through the defense sector with fresh eyes and making long-term bets, Stack said.
There is a resurgence of private equity investment in the defense sector following a protracted wait-and-see period, she noted. Particularly attractive now are mid-tier companies that have highly specialized technologies and have shown they can compete against the larger prime contractors.
Interest in defense contractors is now strongest among private equity firms that have been around the industry for a long time, understand the market and have decided on "what companies they want to build," Stack said.
Within the private equity community, however, there are different approaches to defense industry investments, she added. "Every group comes up with a thesis on what they seek in the long term."
Some look for near-term opportunities, others want stability, but most want to acquire companies upon which they can build and expand with further acquisitions. There are also contrarian private equity buyers that invest in undervalued businesses that they can reposition and sell. "I wouldn't say there's one strategy that defines the market," Stack said.
Arlington Capital Partners, based in Washington, D.C., has been especially keen on defense contractors and other companies that operate in highly regulated industries. The firm has three investment funds estimated at $1.5 billion. Arlington was involved in more than 20 transactions over the past five years, including the acquisition of Endeavor Robotics (previously iRobot Defense & Security), MicroPact, a provider of business management software, and Quantum Spatial, a geospatial analytics firm.
Stack said investors' moves reflect an understanding that defense work does not mix well with commercial business. A slew of divestitures in recent years were by top defense prime contractors exiting commercial markets.
A case in point is cybersecurity, regarded as a hot market for more than a decade. Suppliers of cyber products find it hard to be successful in both government and commercial sectors, Stack said. A select group of private equity players are interested in firms that have the "focus and discipline" to cope with the burdensome regulatory environments of government work, have a deep understanding of government contracting and of the procurement processes.
In the world of technology there can be significant crossover between defense and commercial applications, but to draw investors, many companies have to choose which path to pursue because the markets are vastly different. Investors like Arlington stand in sharp contrast to Silicon Valley venture capitalist firms that look for hot technologies that can be widely commercialized.
Tech investors in the Valley find that the government can be helpful with upfront funding for research, but later puts up too many barriers for companies that are not established contractors, said Martin Casado, general partner at the venture capital firm Andreessen Horowitz. "On the front end, the government has been fantastic," he said June 10 at the Defense One Tech Summit. "The government is great at early funding and outreach. But the problem is that companies don't stay with the government," he said. "The product cycles are long, the procurement system is baroque and difficult, product requirements make it difficult."
So if a company decides that it wants to sell to the government, "that's basically all they will do because of the product cycle. So you end up building government only companies, which is not what we want. We want base technologies that are broadly consumable."
Photo: iStock
Topics: Business Trends, Mergers and Acquisitions, C4ISR, Cybersecurity, Procurement