ROBOTICS AND AUTONOMOUS SYSTEMS
FAA Releases Small Drone Rule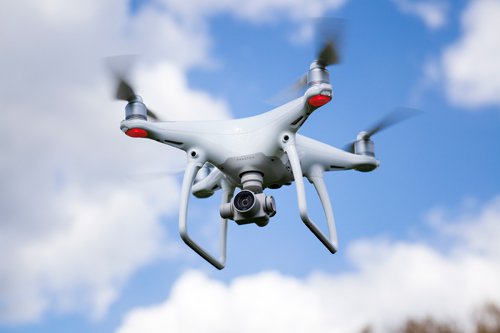 After years of delays, the Federal Aviation Administration finalized its much-anticipated small unmanned aircraft system rule June 21.
The regulation — which goes into affect in late August — is critical to the commercial operation of drones. It is intended to minimize risks to other aircraft, people and property, FAA officials said.
"With this new rule, we are taking a careful and deliberate approach that balances the need to deploy this new technology with the FAA's mission to protect public safety," said FAA Administrator Michael Huerta in a statement. "But this is just our first step. We're already working on additional rules that will expand the range of operations."
Congress mandated in 2012 that the FAA fully integrate drones of all sizes into the domestic airspace by September 2015. However, potential commercial users have for years been hamstrung by FAA regulations as they awaited a small UAS rule, though the agency in 2014 began allowing regulatory exemptions for some organizations.
Under the new rule — known as Part 107 of the Federal Aviation Regulations — drones weighing less than 55 pounds may be flown at a maximum altitude of 400 feet at a groundspeed not exceeding 100 mph. Operators — who must obtain a remote pilot airman certificate or be under the direction of someone who holds such a certificate — are required to fly systems only within visual line of sight.
Drones can only be operated during daylight or during twilight with anti-collision lights.
Additionally, unmanned aerial systems cannot be flown over anyone not participating in the operation. They cannot be operated out of a moving vehicle unless it is in a sparely populated area.
Operators can only fly one system at a time, according to the rule. Systems cannot carry hazardous materials, and drones must always be flown responsibly.
"The FAA is offering a process to waive some restrictions if an operator proves the proposed flight will be conducted safely under a waiver," the agency said in a statement. "The FAA will make an online portal available to apply for these waivers in the months ahead."
Companies have for years said that the technology offers them new opportunities. Amazon wants to deliver packages to citizens via drone. Pizza restaurants have said unmanned aerial vehicles could carry a pie to a customer's doorstep in a matter of minutes. The rule is bad news for such companies because of its requirement to allow only visual-line-of-sight operations.
However, associations representing drone manufacturers and users praised the ruling.
"Today's release of the final small UAS rule by the FAA is a critical milestone in the integration process, and a long-awaited victory for American businesses and innovators," said Brian Wynne, president and CEO of the Association for Unmanned Vehicle Systems International. "It establishes a clear regulatory framework and helps to reduce many barriers to civil and commercial operations, allowing anyone who follows the rules to fly in the national airspace."
An economic report released by AUVSI has previously estimated that the expansion of UAS technology will be a boon for the United States, creating more than 100,000 jobs and infusing the economy with $82 billion within the first 10 years of integration.
The association said it was looking forward to additional rulemaking that would enable more complex operations.
In a statement, Dave Mathewson, executive director of the Academy of Model Aeronautics, congratulated the FAA for releasing the regulation.
"The final rule will be highly beneficial to the industry overall, as it resolves many uncertainties in the law and creates an improved regulatory environment. We look forward to seeing widespread commercial and civil operations of unmanned aircraft take flight," he said.
Photo: iStock
Topics: Robotics, Unmanned Air Vehicles