State Department Coming to End of Export Control Reform (UPDATED)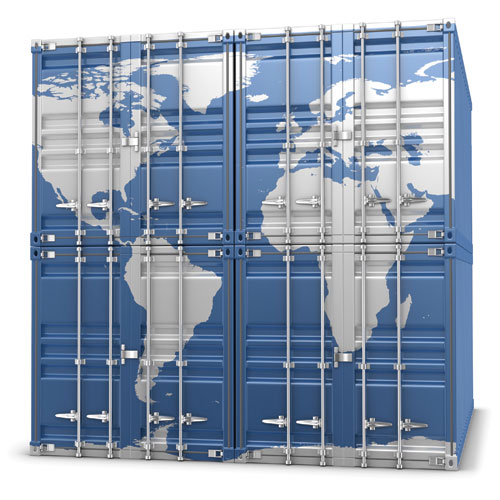 The Obama administration in August 2009 made a goal of revamping and streamlining the International Traffic in Arms Regulations and the Export Administration Regulations, which control weapon sales and the sharing of technical data overseas.
In the waning months of the administration, companies and analysts interviewed generally gave the administration high marks for its efforts over the past seven years, but say there is still work to be done to clarify some of the new policies.
Former Secretary of Defense Robert Gates proposed overhauling the system at the outset of the Obama administration. He eschewed the overly broad, catch-all system that was both failing to keep sensitive technologies from making their way to overseas rivals and putting restrictions on those that were no longer cutting edge, which in turn made U.S. industries less competitive.
"We were wasting our time and resources tracking technologies you could buy at RadioShack," he said in an April 2010 speech.
Officials at the State Department have been deliberately moving through the munitions list category by category in order to "rationalize" the system. Reforms also include the sharing of technical data and the signing of agreements with foreign partners.
The latest update released by the State Department directorate of defense trade controls centered on technical assistance agreements, manufacturing license agreements and warehouse and distribution agreements.
Data on the directorate's website showed that of the 21 categories on the highly restrictive U.S. Munitions List (USML), 15 have completed the process. That includes a built-in six-month grace period when industry is given time to absorb the new rules and adjust to them.
The reform process has not been completed for six categories.
David McKeeby, a spokesman for the State Department's bureau of political-military affairs, said three of those six remaining categories are close to being completed. They are: fire control/sensors/night vision; toxicological agents; and directed energy weapons. It is the department's "plan and hope" that the remaining three will have the new rules published for comments by the end of the calendar year, he said.
"This is the most comprehensive rebuild of the USML since it was created in the 70s," he said.
The goal was "rationalizing the export control system to better, and more effectively protect sensitive U.S. technologies — first and foremost — and second reprioritize the control to streamline things so we have higher walls around a smaller number of genuinely technologically sensitive items," he said.
The main task was to "scrub" the list of items that were once considered sensitive and now are not: "the spare parts, nuts, bolts, windshield wipers of the world that do not require the same level of control," he said.
Another less talked about reform was ensuring the list never again becomes outdated, he added.
"We have institutionalized a continual review process, so the first couple categories that we finalized, we are already at the point where we are starting to re-review those," McKeeby said.
When a request for a new technology comes in, it will initially be subject to inter-agency review regardless of what category it is placed in, he said. The Defense Department is consulted in the process, but does not issue the licenses.
Two new phrases have been introduced to the export lexicon. One is "specifically designed." If a company submits an item for review, and it is determined to be designed specifically for military use, then it remains under State Department, or ITAR, review. If the review finds that it is not a sensitive item, then it is sent to the Department of Commerce and falls under Export Administration Regulations (EAR). This system is called "catch and release" and is described under Paragraph X of the regulations in each of the categories.
Items that are released to Commerce go into a special category: series 600.
"There is a canard out there that somehow shifting things to Commerce means that it is less scrutinized, which is completely false," McKeeby said.
Several categories were moved entirely off the munitions list and transferred to the less restrictive commerce control list, meaning they do not need State Department approval for an export license unless they are intended to be incorporated into or used as a weapon system. They are such items as aircraft, vessels, submersibles, gas turbine engines, training equipment and electronics. They still require Commerce Department licenses.
An exception is exporting to China, Cuba, Iran, North Korea, Russia, Sudan, Syria and Venezuela.
McKeeby said there has been a 56 percent reduction in license volume in the 15 implemented USML categories for State's directorate of defense trade controls, allowing it to enhance efforts to safeguard against illicit attempts to procure sensitive defense technologies.
Craig R. Cooning, president of network and space systems at The Boeing Company, gave the administration a favorable rating for its efforts to revamp the system.
"Since they were the first administration to take it on, I give them an A-plus for that. For the speed of implementation, probably an A-minus," he said at a recent press briefing.
"I think the rules are still being put in place and the process is still being put in place. … I think it was a major step in the right direction," Cooning said.
The satellite industry in particular had clamored for reforms for years.
In the wake of a scandal when satellite manufacturer Space Systems/Loral passed to China sensitive information that may have helped improve its rocket program, Congress in 1999 placed spacecraft, rockets and their components in the highly restrictive munitions list. The law made selling satellites and components to the overseas market extremely difficult, and foreign competitors stepped in to grab the business. Satellites and launch vehicles were moved off the munitions list in 2014.
"What I saw in the past was a frustration on behalf of our potential customers on the inability to do the appropriate technical exchange prior to the purchase of a satellite. I personally have not experienced a difference on that yet," Cooning said.
Dan Hart, vice president of government satellite systems at Boeing, said, "We are having dialogue with our international customers. We are making strides because they are not seeing these big walls that they saw several years ago. There is still caution where there needs to be for appropriate reasons, but I think we are working with the government on how to implement the laws."
He added: "There is still some unhappiness at times, but much less than it used to be."
Joseph D. Gustavus, senior principal at the Miller Canfield law firm in Troy, Michigan, said he would give the administration a B-minus for its efforts.
There is still some confusing language in Paragraph X. The law has also brought some unintended consequences, said Gustavus, who specializes in helping clients with ITAR issues.
"The U.S. government strove to make the USML an objective list; however notwithstanding that, some subjective elements in an export control analysis still remain," he said in an interview.
"The 'specially designed' definition under ITAR § 120.4, and catch-and-release provisions within Paragraph X of the Export Administration Regulations could have more been clearly stated, and to this day, they remain unclear to some non-export control professionals," he added.
The unintended consequences are with the companies that once only had to contend with the State Department and ITAR controls, but now have some items in their catalogues that have been shifted to Commerce. The two regimes have different processes.
"Now post-reform, many clients find themselves subject to two U.S. export control regimes, ITAR and EAR, which have differing classification, authorization and licensing schemas to this day. As a result, there was a little bit of a disillusionment of some clients that we represent, as it has increased the cost of their compliance," he said.
Items that were once on the munitions list and have been kicked over to Commerce don't necessarily face an easier path to gain a license, he said.
"Clients are faced with complying with a complex set of license exceptions under EAR. For some, this is now the predominant activity in their export control compliance efforts. EAR license exception compliance can be a fastidious exercise, and if you run afoul of the exception requirements, then an EAR export control violation may occur."
Gustavus praised the administration for not moving down the list in numeric order. For example, categories I, II and III — firearms, artillery, and ammunition respectively — have been saved for last. Instead, popular items such as ground vehicles, aircraft and related articles, and gas turbine engines and associated equipment were the first to be scrubbed.
"By doing so, they caught almost 80 percent of the export authorization requests. I give them credit for focusing on these areas first," he said.
Gustavus added: "Despite the drawbacks noted, I do recognize that export control reform is a complex and necessary undertaking by the U.S. government and that more … resources need to be focused on fewer articles of greater national security interest. Even more reform though is necessary in order to fully achieve the original goals."
Correction: A previous version of the story misstated the schedule for the completion of the ammunition, firearms and artillery categories.
Photo: iStock
Topics: International, Science and Engineering Technology, Technical Information