Pentagon Budget Shortfall Is Greater Than Advertised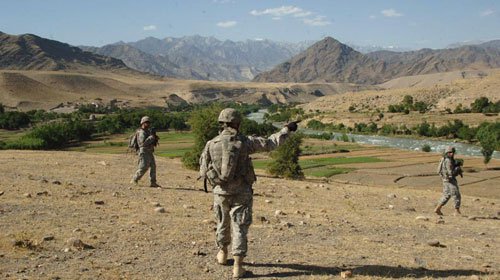 The use of war funding accounts to pay for base budget activities has obscured the amount of money that the Defense Department will need in the coming years, a leading budget expert recently revealed.
For fiscal year 2017, the Obama administration requested $59 billion for overseas contingency operations, also known as OCO. But $25 billion of the $42 billion billed for the mission in Afghanistan is actually being used for "enduring" requirements which are not directly related to Afghanistan operations, said Todd Harrison, director of defense budget analysis at the Center for Strategic and International Studies.
"It's not truth in advertising in DoD's budget request, saying this is all Afghanistan-related, when … it's actually not," he told reporters at a recent briefing about the budget.
Another $5 billion included in the overseas contingency operations account is explicitly being allocated for non-war related activities, he noted. "We've got about $30 billion in OCO that's actually being used for things that belong in the base budget."
In recent years, lawmakers and Pentagon officials have used war funds to pay base budget bills because they are not subject to the caps imposed by the Budget Control Act and subsequent agreements. The heavy reliance on this legislative gimmick makes it more difficult to recognize the scale of looming budget shortfalls, Harrison said.
Unlike base budget plans, "OCO funding only gets submitted one year at a time, and so we don't see the five-year plan," he said. "If they're continuing to assume they're going to get this level of OCO funding in the future to support base budget activities, then they are masking the true cost of defense and the cost of our force over the next five years."
Published spending plans are already $113 billion over the budget caps in the future years defense program, he noted.
"If … they are planning to have that same level of OCO funding supplement their budget in the future, that's another $120 billion" that would be added to the budget shortfall, he said.
Paying for enduring military requirements will need a major legislative breakthrough regarding spending limits, or the continued exploitation of warfighting accounts, Harrison said.
"In reality, we're about $233 billion over these budget caps," he said. "That's a big issue for the next administration to handle."

Photo: Army
Topics: Defense Department, DOD Budget, DOD Leadership