ETHICS CORNER DEFENSE CONTRACTING
Ethics Violators May Soon Do 'Perp Walks'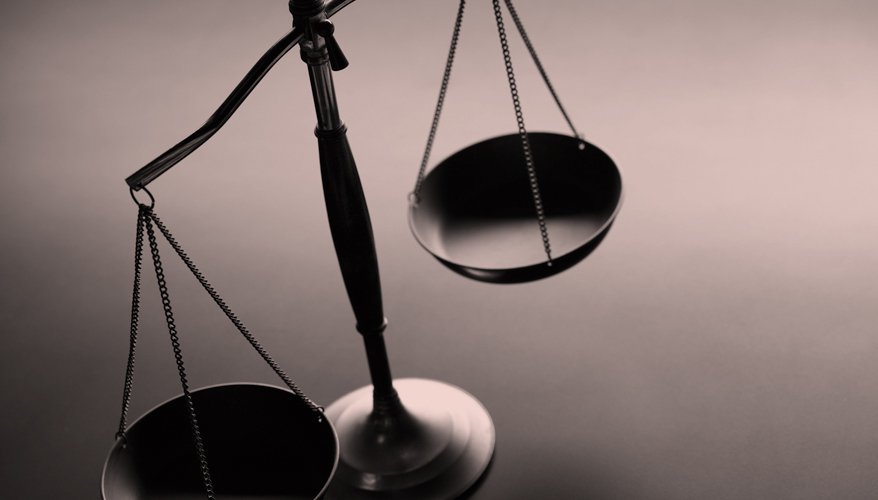 Photo: iStock
For several decades, the compliance profession has lamented the absence of significant, sustained and meaningful white collar prosecutions of individual executives to serve as a necessary deterrent and strike a dagger through the heart of corporate fraud.
The efforts of corporate ethics and compliance officers to create and sustain a strong ethical culture have been hampered, to some extent, by the absence of any real threat that those responsible for corporate wrongdoing will end up doing the "perp walk." On the contrary, the costs of companies getting caught engaging in ethical misconduct — fines, penalties and even litigation costs — is often seen as a "cost of doing business" in a highly regulated environment.
Until recently, that is. The Department of Justice issued a memorandum last September to federal prosecutors on Individual Accountability for Corporate Wrongdoing, referred to as "the Yates Memo," after its author Deputy Attorney General Sally Yates. The memo is widely regarded as the department's response to criticism that it tends to prosecute companies rather than individuals.
The Yates Memo set out six key steps to strengthen Justice's pursuit of individual corporate wrongdoing:
• In order to get credit for cooperation with an investigation/ prosecution, companies must provide the Justice Department with all relevant facts relating to the individuals responsible for misconduct.
• The department's criminal and civil corporate investigations should focus on individuals from inception.
• The government's criminal and civil attorneys handling corporate investigations — Justice Department prosecutors and civil attorneys from various agencies — should be in routine communication with one another.
• In most cases, culpable individuals will not be released from civil or criminal liability when resolving a matter with a company.
• Justice Department lawyers should not resolve matters with a corporation without a clear plan to resolve individual cases, and should formally record the reasons for any decision not to proceed against the individuals.
• Justice's civil attorneys should consistently focus on individuals as well as the company and evaluate whether to bring suit against an individual based on considerations beyond that individual's ability to pay.
The subtext of the memo is that only companies that meet the cooperation requirements can qualify for a deferred prosecution agreement. So, what does this memo mean for contractors whose behaviors, and corporate ethics and compliance programs, have been driven by the tenets of the organizational sentencing guidelines? Actually, it means a lot.
First, let's address what it does not mean. It does not mean that companies no longer need to demonstrate that they have an effective and meaningful ethics and compliance program. This is still of paramount importance to the Justice Department, Securities and Exchange Commission and most regulatory agencies as they determine whether or not to prosecute companies for the ethical misconduct perpetrated by "bad actors."
It also does not mean the government has diminished its concern about the strength of corporate ethical cultures in preventing and detecting fraud or other misconduct. The government will continue to look at the effectiveness of ethics training, alignment of the right corporate incentives, anonymous reporting hotlines and employees' comfort level in reporting issues when determining whether to give companies credit, or even prosecute at all, under the organizational sentencing guidelines.
It does not diminish the need for companies to self-report fraud or ethical misconduct to the government. In fact, the self-reporting requirement is more important than ever.
What the Yates Memo does mean is that the quality, sufficiency and professionalism of a company's internal investigations will be factored into civil and criminal investigations more consistently. At a recent conference, Assistant U.S. Attorney General Leslie Caldwell clarified the purpose of the Yates Memo, stating that it was aimed at correcting situations where some U.S. attorneys' offices "were quick to resolve cases with corporations without really even investigating individuals," or attempting to identify who was responsible.
Caldwell also said the memo was intended to press companies under investigation to do more than just "comply with a subpoena," that is, to give the department the facts, especially about what happened, who did it, who knew, who participated and who said what.
By directing companies to provide all relevant facts in order to qualify for any cooperation credit, Justice is pushing companies to conduct thorough, proactive and timely investigations into the individuals involved. As a result, the memo sends the message that if a company expects leniency, even if it has created a strong ethics and compliance program, it will have to expose the individuals involved in wrongdoing. Yates summarized the essence of her memo when she said, "we mean it when we say, 'you have got to cough up the individuals.'"
Based on Yates' Memo and Caldwell's public statements, contractors must develop a thorough process to triage all serious employee complaints and allegations at the corporate level, rather than permit lower level managers to address misconduct.
They should conduct thorough, proactive and timely investigations into potential, substantial violations of the law.
In addition, corporate ethics and compliance offices will need to be able to demonstrate that they follow appropriate investigative processes, involving use of outside counsel; professionally trained, certified fraud examiners or investigators — internal or external — and other measures indicative of integrity.
Developing and maintaining a substantial and robust ethics and compliance program that prevents and detects employee wrongdoing will help lighten the burden created by this new focus on individuals.
Eric R. Feldman is senior vice president and managing director of corporate ethics and compliance programs at Affiliated Monitors Inc.
Topics: Defense Contracting, Defense Contracting