VIEWPOINT DEFENSE CONTRACTING
Contractor Mergers and Acquisitions: Issues to Watch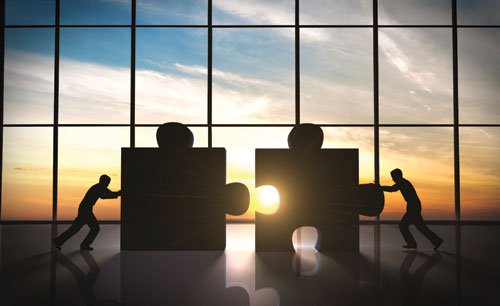 Mergers, acquisitions and investments involving government contractors and subcontractors present unique challenges. The risks can be mitigated but first they must be understood.
Government consent is required to transfer government contracts through asset purchases and mergers, but not stock purchases. Consent is usually obtained through a novation agreement. Novations require submission of detailed information and typically take between two and six months after closing.
The process can be burdensome and time consuming, and the government can withhold consent and terminate the contracts. The novation agreement contains unfavorable provisions, such as requiring the seller to guarantee the buyer's performance of the contract after closing. But structuring a deal as a stock sale avoids these risks.
The False Claims Act allows the government to recover up to three times its actual damages, plus fines and penalties, if a contractor knowingly or recklessly submitted a false claim, which is often an invoice. Common FCA triggers include knowingly or recklessly invoicing for work not performed, delivering work that does not meet contract requirements and making false certifications — for example, regarding product testing. The mere threat of an FCA suit can extract a sizable settlement. Thus, buyers should require disclosure of FCA actions or investigations, evaluate the seller's policies and procedures to ensure they are not reckless or indifferent as to compliance, and obtain representations relating to the absence of potential FCA liabilities.
Other risks are audits and investigations. Government contractors are audited and investigated by an alphabet soup of agencies — the Defense Contract Audit Agency, the Defense Contract Management Agency, the Department of Justice, the Government Accountability Office, the office of the inspector general, the office of federal contract compliance programs and the Small Business Administration.
Contractors must file a mandatory disclosure where they have credible evidence of an FCA violation or certain crimes relating to government contracts. Government audit reports and mandatory disclosures are valuable tools for identifying and quantifying risk. Sophisticated buyers typically request these documents as well as representations and warranties regarding the seller's knowledge of pending audits investigations and FCA actions.
Intellectual property is another concern. The government generally obtains broad license rights in technologies developed under government contracts. Contractors can limit the government's rights in technical data and computer software pertaining to privately developed technologies, but this requires planning and discipline, including, for example, using prescribed restrictive legends and maintaining records of development at private expense. Similarly, contractors can forfeit patent rights by not disclosing subject inventions in a timely manner.
The buyer should analyze the IP clauses included in each government contract, what technology was developed under that contract, and whether the seller has taken adequate steps to protect its rights. Some buyers also seek representations and warranties specific to government contracts IP issues.
Organizational conflicts of interest (OCI) rules generally prohibit a contractor from competing for a procurement if it has an unfair competitive advantage, if it set the ground rules for the procurement, such as by preparing specifications or a statement of work, or if the contractor's objectivity may be impaired, for instance, by evaluating its own products or services. Some contracts include OCI mitigation plans or other preclusions on future work. Organizational conflicts of interest restrictions often apply to a contractor and its affiliates.
Thus, purchasing a target that advises the government on procurements or evaluates products or services for the government could preclude the buyer as a whole — not just the target — from competing to supply those same products or services. The buyer should evaluate not only whether the target has any organizational conflicts of interest but also whether acquiring the target will create any problems for the buyer's other business interests. Some buyers also require OCI representations and warranties.
Cost, pricing and accounting issues must be taken into account. Cost-reimbursement contracts and contracts awarded on a non-competitive basis impose more risk than commercial item contracts. Depending on the dollar value, the contractor may need to comply with the Truth in Negotiations Act, which requires disclosure of detailed information during price negotiations, or with complex cost accounting standards that govern the allocation of costs to contracts.
Cost reimbursement contracts are subject to principles that limit the types of costs the government will reimburse. Failure to comply with these requirements can result in significant liability, including cost disallowances and potential False Claim Act violations. The buyer should determine whether the seller has contracts that are subject to Truth in Negotiations Act, cost accounting standards or the cost principles and, if so, assess the target's policies, procedures and systems for complying with these requirements.
Another consideration is small business rules. Some procurements are set aside for small businesses and others provide preferential evaluation credit for small businesses. Prime contractors often prefer small business subcontractors because their size status enables primes to meet their small business goals. A contractor qualifies as small based on its revenue or number of employees plus the revenue or number of employees of all "affiliates."
Acquiring or even making an investment in a small business can trigger an affiliation and result in a loss of size status. The buyer should identify how much of the target's business depends on its size status and how the loss of small business size status will affect the target's prime contracting and subcontracting opportunities.
Adverse past performance ratings can impact the ability to obtain future work. Buyers should request a contractor performance assessment reporting system for material contracts and representations and warranties regarding adverse past performance. It is also advisable to request any termination, "cure" or "show cause" notices and to analyze the level of risk they present to the business.
The buyer also should consider the target's present responsibility. Contractors that fail to comply with their contractual or regulatory obligations or engage in other conduct that calls into question their integrity can be suspended or debarred from government contracting. This is often referred to as the "death penalty" for a government contractor.
Security clearance issues need to be examined as well. It can be difficult or impossible for the buyer to gain access to classified contracts. This limitation can be mitigated somewhat by obtaining robust representations and warranties. The existence of classified work is more problematic, however, if the buyer is subject to foreign ownership, control, or influence. The government will require that this be mitigated, which can involve a simple board resolution to "wall off" foreign interests from classified contracts or more invasive measures that can deprive the owners of most day-to-day management prerogatives.
The contractor also must consider whether filing a "voluntary" notice of the transaction with the Committee on Foreign Investment in the United States is necessary.
There are many other issues to consider when buying or selling a government contractor, but these are solid places to start.

John Chierichella and Keith Szeliga are partners in the Washington, D.C., office of Sheppard Mullin, and members of the firm's government contracts, investigations and internal trade practice group.
Photo: iStock.
Topics: Business Trends, Mergers and Acquisitions, Defense Contracting, Defense Contracting