Air Force: Industry Should Develop Space Norms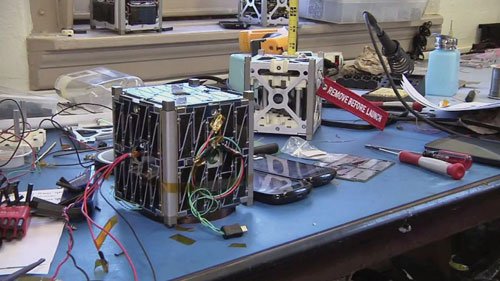 Photo: NASA
As private companies, labs and universities continue to launch fleets of smaller satellites into space, they should work to develop de facto norms to aid collision avoidance efforts, Air Force officials said.
"I want industry to propose common sense solutions that will make it easier for everybody to know where everybody else is so we don't crash into each other," said Winston Beauchamp, the deputy under secretary of the Air Force for space. Companies are best equipped to establish those standards because they can determine what rules will be effective without diminishing their missions or business cases, he said.

Industry should look at creating norms for emitting signals or adding physical modifications to satellites that would make them easier to track, Beauchamp said.

"If you don't emit then there has to be some physical way to help people see you, especially as you get smaller and smaller," he noted. "There are a number of ways you could do that — putting reflectors on the corners of a CubeSat is one way to do it."

A CubeSat is a type of miniaturized satellite comprised of several small cubic units that has been popular among private companies and universities for research purposes. Each individual unit is a 10-centimeter cube typically weighing less than 1.33 kilograms, according to NASA. Educational institutions and non-profit organizations have been able to gain access to space through programs like NASA's CubeSat Launch Initiative. Selected projects are able to fly as auxiliary payloads on agency rocket launches or be deployed from the international space station.

Trend estimates of the CubeSat business show those numbers growing into the "multiple thousands," said Lt. Gen. Jay Raymond, Air Force deputy chief of staff for operations.

Currently, the Air Force monitors about 23,000 objects in space that are on average about 10 centimeters in size — roughly the size of a softball — and move at approximately 28,000 kilometers per hour, he noted.

"If you start having smaller objects, they're harder to track," he said. "If the proliferation of those objects continues, I think it's going to be important to have a conversation in the future on how best to develop some standards on how to be able to track those."

Estimates show that there are about half a million objects in space that are too small for the Air Force to track, Raymond said, and even a tiny object moving at 28,000 kilometers per hour can do significant damage.
Topics: Space